A Guide to Simple Diamond Rings
There's been some trend changes for engagement rings - we're moving towards appreciating more minimalist, simpler designs. Bigger diamonds set in plain solitaire settings, or smaller diamonds with fancy cuts to truly make them stand out. When it comes to simple diamond rings, less is more.
There are a lot of ways to have a simple yet stunning diamond ring. But in reality, simple can be interpreted differently depending on who you are. It can mean plain band, but with a large carat diamond; a small diamond with a blingy-band, or any kind of mix-and-match in-between. There are many ways to show off the beauty of the diamond without a lot of extras. A simple diamond ring doesn't mean boring or plain! With the right changes, you'll end up with a ring that's unique and stunning.
There are also some practical reasons for a simple engagement ring - if you are changing gloves often for work, or have the possibility of bumping your hands, then a smaller or simpler diamond ring can lead to fewer snags and the possibility of damage. This saves you and your diamond heartbreak and repair costs.
Here's a few areas you can play with to get a stunningly simple diamond ring
Diamond options:
Simple doesn't always mean cheaper. If you get a large (1.5 carats or more) diamond, especially if it's going to be in a solitaire setting, you have to get a good clarity grade, (IF to VS1 would be the best options here) and this can get a little pricey. If it's the only stone in the ring, your eye is going to be drawn to any little inclusion to be seen. Sometimes with smaller carats or halo settings you can get away with a lower clarity grade, but not in this case. There's a lot of low-quality stones that get set into solitaire settings because it's the cheapest way to set the ring. Here's an SI (slightly included) vs. VVSI (very, very slightly included)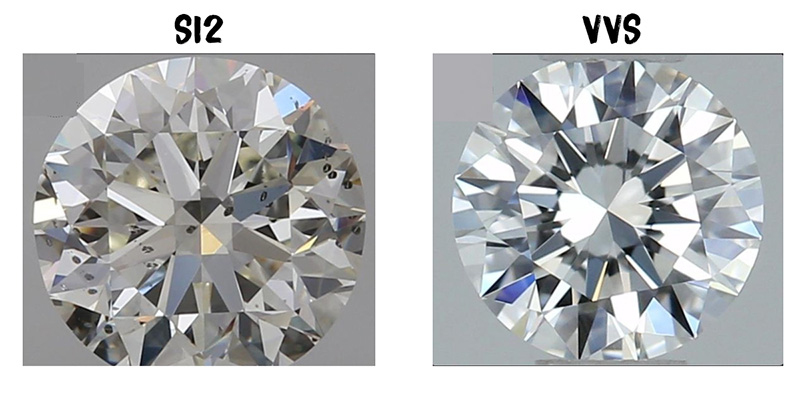 A solitaire setting is going to be the most simplistic way to let the diamond's beauty shine. You just want to make sure you get a diamond worth all the attention!
If you go with a smaller diamond, inclusions won't be quite as noticeable, but you'll still want to try to get a good, eye-clean stone. This means it may have inclusions in it, but they are hidden by the facets, or are small enough it's hard to see without any kind of magnification.
Shape options:
Sometimes a plain band with a fancy cut diamond is all the beautiful simplicity you need. It brings more life to the diamond without having to have the extra sparkle of accent stones in the band.
A classic and sophisticated cut that is fabulously simple on its own in a plain, solitaire setting or pave band, is the pear shape. It is (or was technically) a marquise, with the other pointy end removed. This is a great cut that makes the stone look larger than the weight actually is.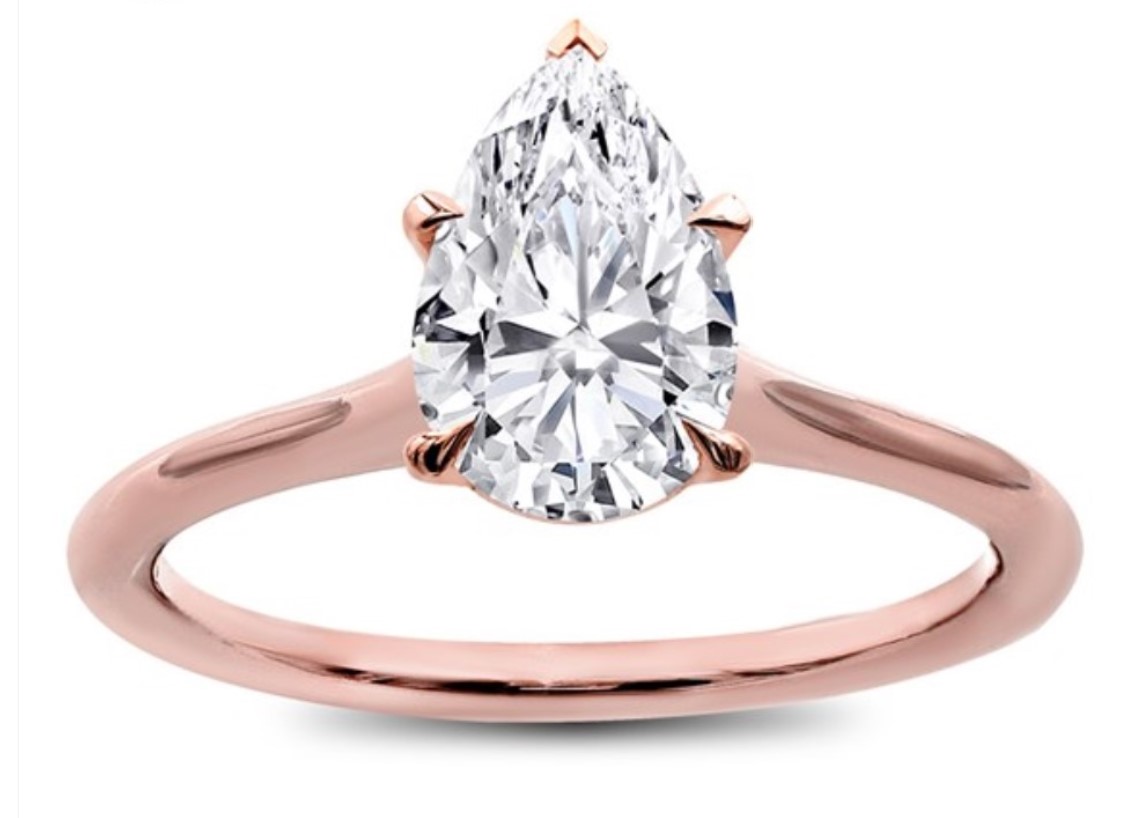 Princess:
The sharp and timeless shape of a princess cut is simple and understated. It is something that doesn't need extras to stand out and be incredible.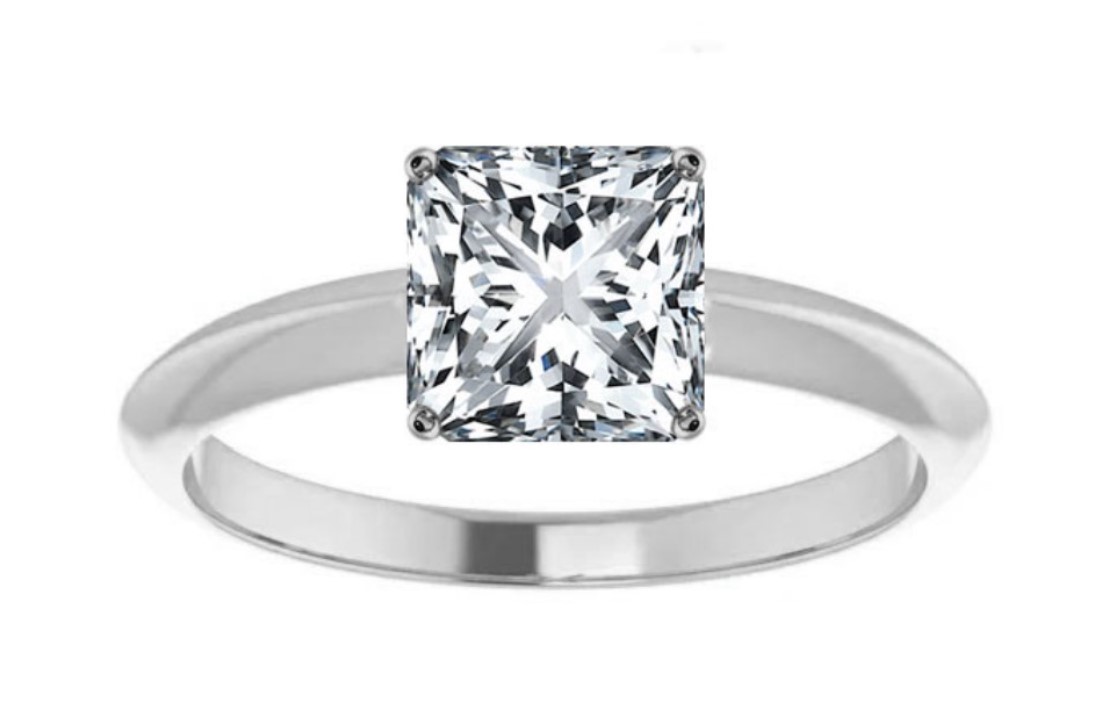 Emerald:
The long facets of an emerald-cut diamond are unique and fascinating. They are not very common anymore, so they are definitely something out of the ordinary and have a very vintage look. Another great cut that is impressive all on its own.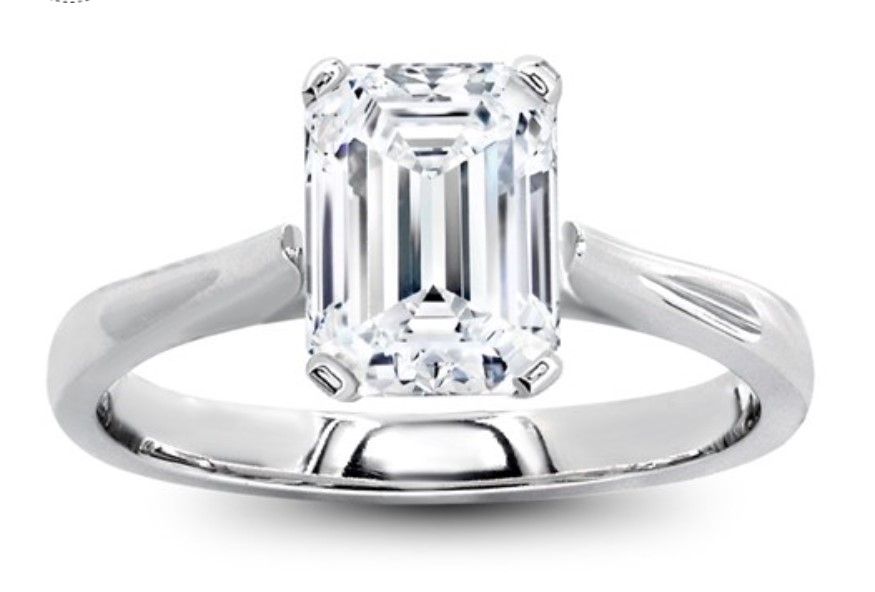 One of my personal favorites that is gaining popularity and is perfect in a simple diamond ring is the horizontal (East-West) emerald cut. Traditionally it is turned vertically, but the sideways (or right way, depending on which way is YOUR favorite) turned emerald cut is stunning and something that will definitely turn heads.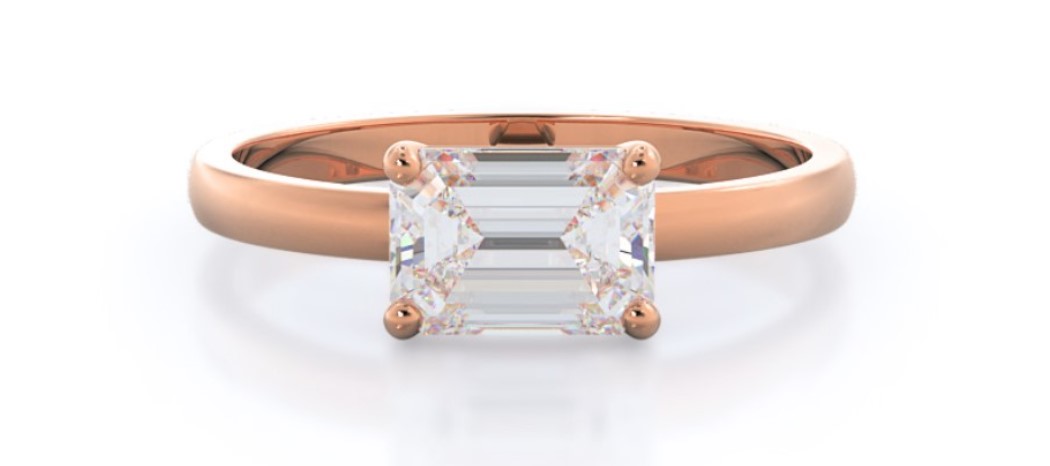 Setting options
One of the easiest ways to spice up a simple ring is the setting. The setting refers to the actual piece that holds the diamond and is attached to the band. This is something that can maximize the impressiveness of the stone, and accentuate the appearance of the whole ring together.
Bezel setting:
When a diamond is set in a bezel setting, it is surrounded by a metal rim, as opposed to the more traditional 4 or 6 prong setting. This is not very common and actually helps protect your diamond. Since it has the metal rim around it, it helps prevent chipping and knocks against the stone that could lead to fractures. These are also great because they will prevent things from getting caught on the prongs, and can actually make the stone look larger, due to the outline.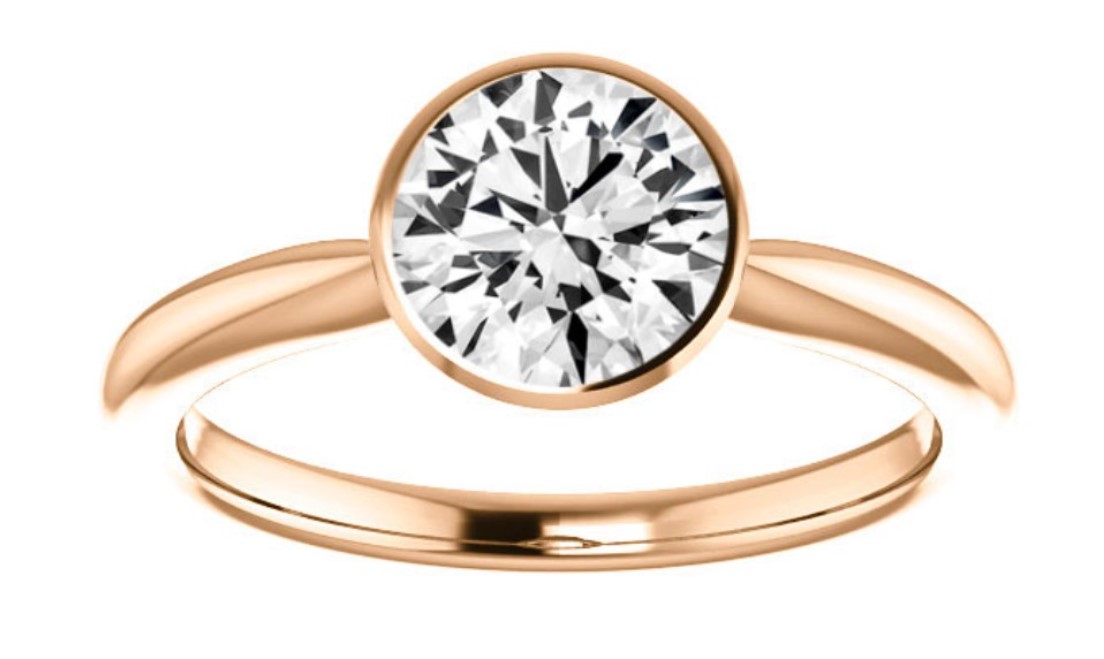 Tulip:
A tulip setting adds a very understated extravagance to the ring. This setting looks like tulip petals when you look at the side of the ring. From the top, it just looks like a plain, classic solitaire.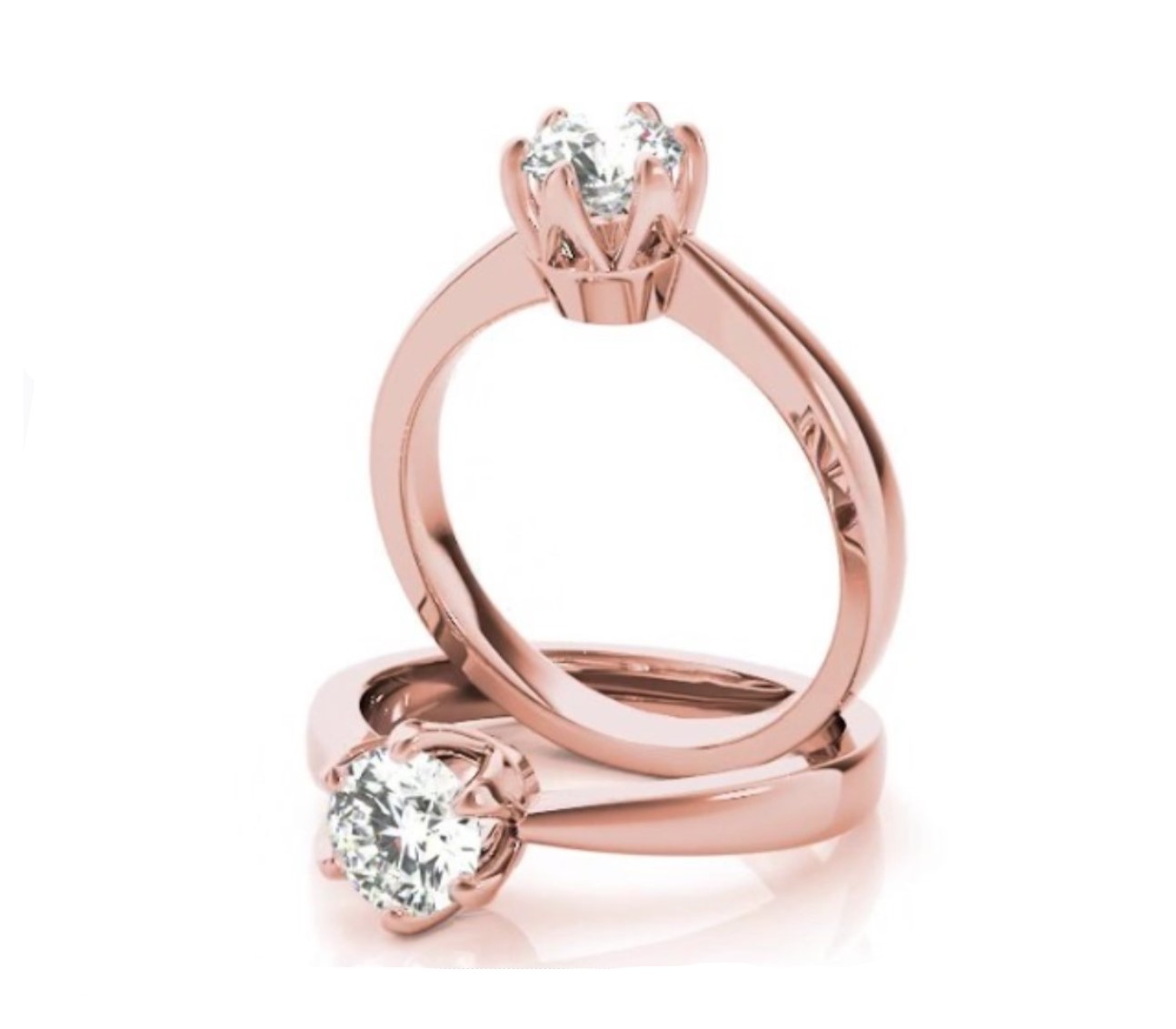 Band options
Two-tone gold:
You can spice up a simple diamond ring by adding a dual-tone band. This means there's more than one color gold, which helps add some character to an otherwise understated ring.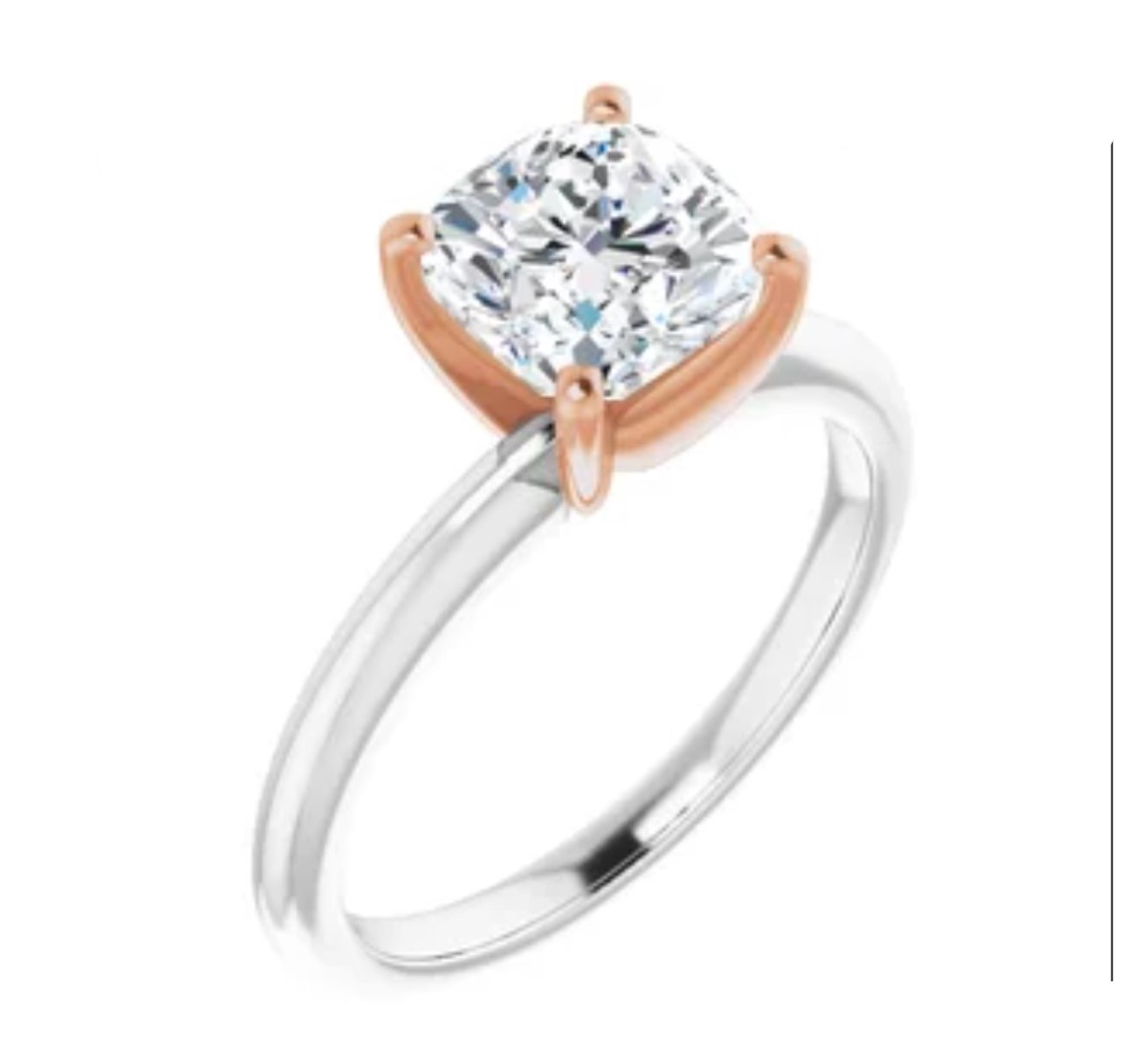 Decorative twist shank:
A twisted band can add some flair to a solitaire, it will match any cut and color gold.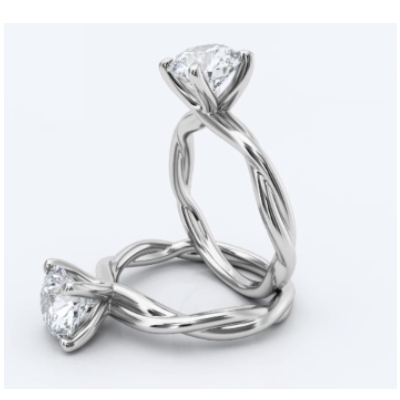 And finally. gold-tone!
An easy way to class up a simple band is to add a pop of color. White gold and platinum are classic, but rose and yellow gold are definitely coming back into style. Look at this ring in all 3 colors, you choose your favorite!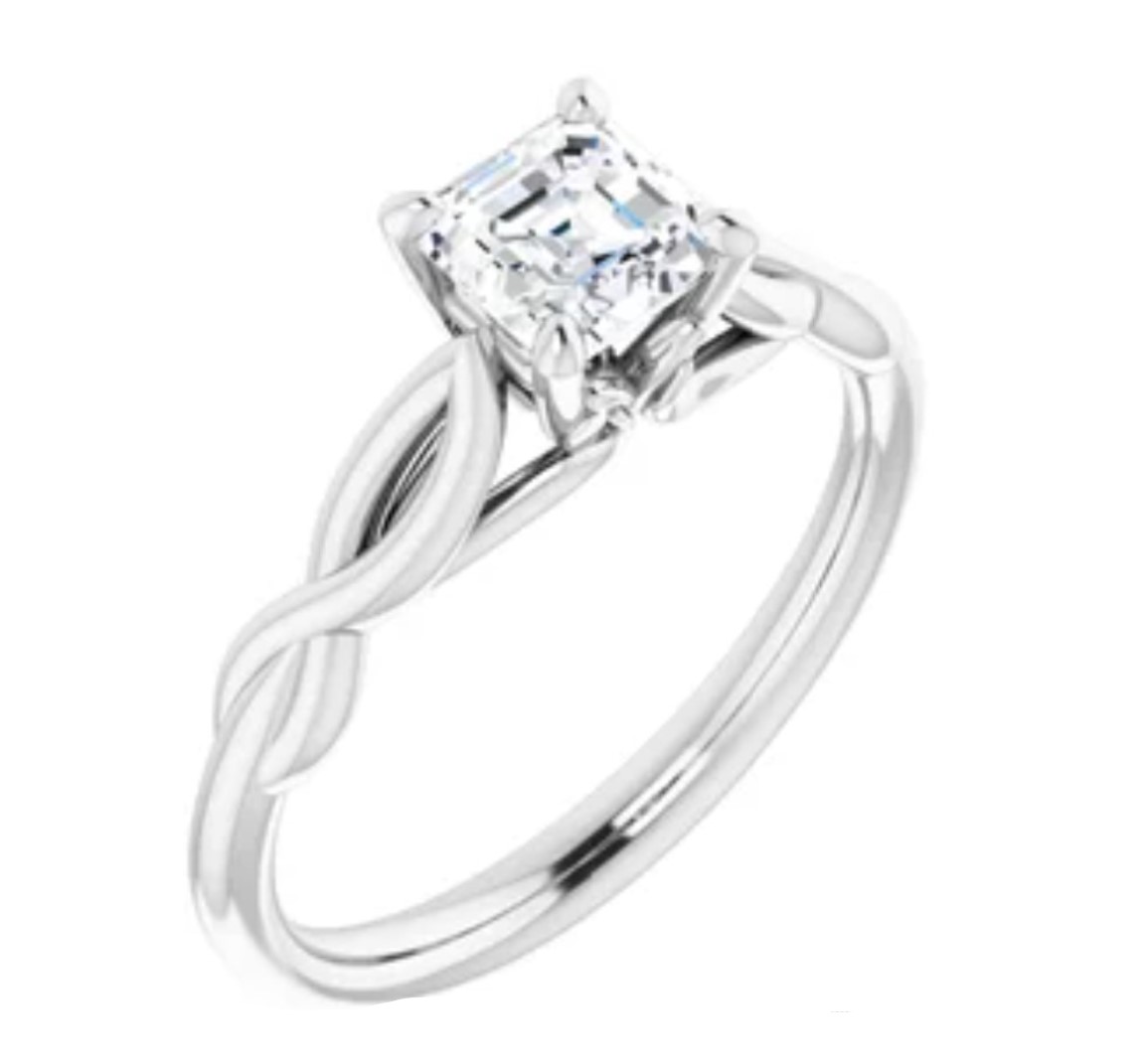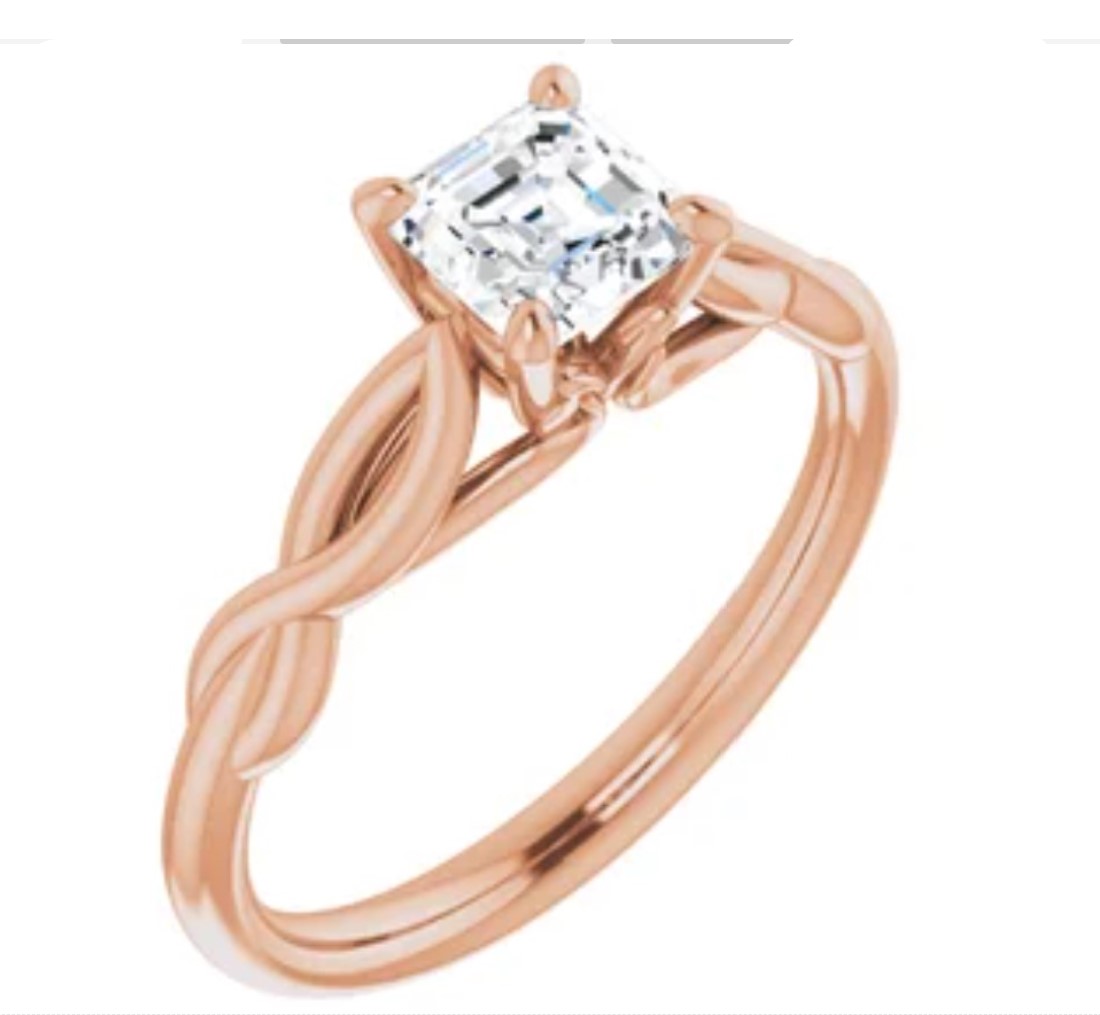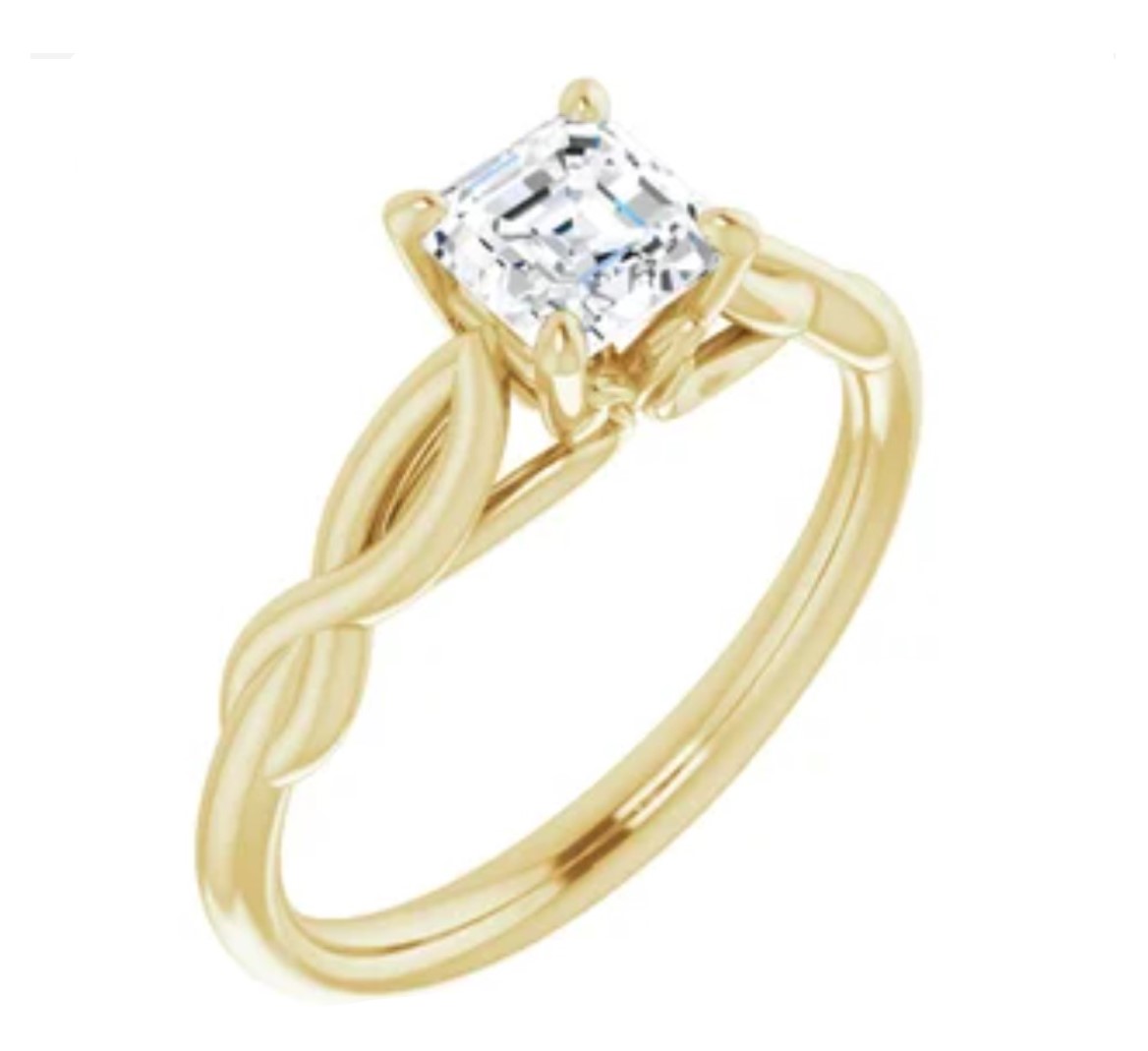 So whether you are looking for a simple diamond ring to save some moolah for the wedding of your dreams, something small that won't get in the way, or simply because you want a subtle, understated stunner, now you know all the ways you can booj-it-up and really make it yours!