Rare Carat has you 100% covered!
Happy Wednesday,
I'm a regular guy who was afraid of getting ripped off when buying my wife's engagement ring 💍
Buying online seemed less expensive. But I had two fears, and you probably do too:
Will I get the exact diamond I ordered?
Will it look good when I get it?
Well my team spent the last 5 years solving both problems 100%. We've now engineered a zero-risk way to buy a diamond.
Read on to see how.
I'll leave you to read Loading reviews that some of our 13 million happy users have left:
6 reasons Rare Carat is the safest way
to buy a diamond ring.
Rare Carat Guarantee:
100% Money Back
We thoroughly vet our vendors, from credit checks, financial reviews, industry reference checks, and much more.
But beyond that, you can simply rely on our 100%, no questions asked, money-back guarantee to know you are safe when you purchase through us.
If you do not get exactly what you ordered, you get your money back - no fine print.
After all - a customer trusted us with $2.5 million dollars, a record online sale.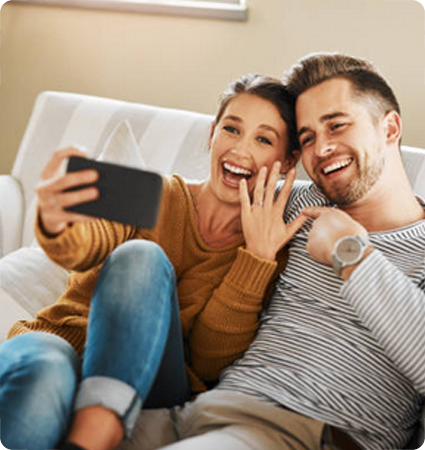 Free 30-day returns & resizing,
no questions asked
We ensure our sellers offer 30-day returns, no shipping fees, and no restocking fees.
You can also resize your ring once at no charge within 90 days.
You'll get a prepaid label to send the ring back, and your return or resizing will be promptly handled.
Orders placed between November 1, 2023, and December 9, 2023, qualify for extended holiday returns until January 10, 2024. Rare Carat must receive return orders by January 10, 2024 for processing.
We will inspect your diamond's
authenticity before it ships
Here's a secret: most diamonds are laser inscribed on the girdle with their identification number. This can be viewed under some slight magnification, so you can tell if you got the expected stone.
We inspect every diamond's authenticity by verifying the laser inscription on the girdle or other gemological testing standards before shipping.
REAL PIC: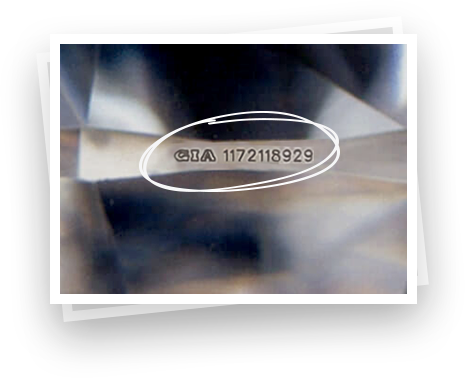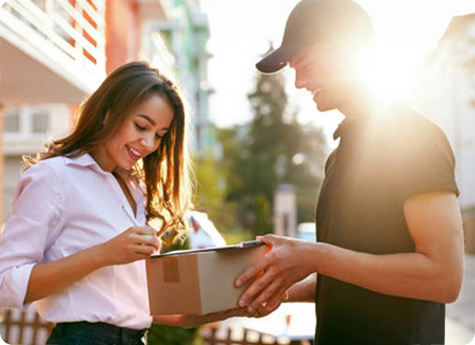 Free
insured shipping
Your diamond or ring will arrive in a nondescript box via FedEx or UPS fully insured shipping - with your signature required.
Rest easy, we've thought of everything.
Unbiased
gemologist reviews
This is something you will find nowhere else - and is our secret sauce.
If our gemologist gives you a thumbs up - you can be 100% sure it will be gorgeous in person.
We've reviewed tens of thousands of diamonds objectively for customers, with one rule: "What would I tell my best friend?"
When you chat on the other sites ask the person on the other end a simple question: are you a gemologist?
The answer is almost always, "no".
Not the case here at Rare Carat, where every single person you interact with will be a GIA Graduate Gemologist - a true expert with a degree to prove it.
See our reviews to find countless who will attest to our honesty. We give more thumbs down on diamonds than thumbs up.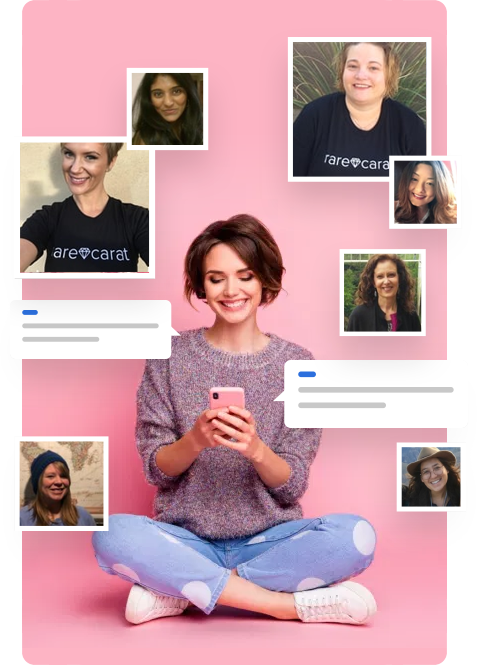 Lifetime
warranty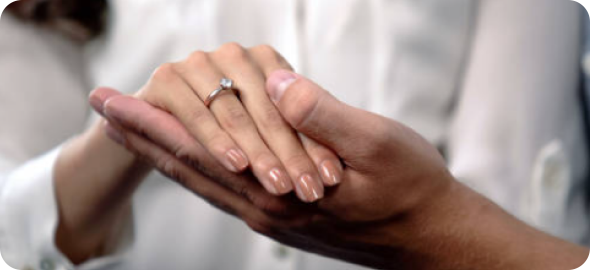 Rare Carat offers a lifetime manufacturer's warranty on all rings and jewelry sold.
Our manufacturers work hard to ensure they produce the highest quality jewelry. All jewelry is inspected several times throughout the manufacturing process and before it ships out to you. Read more here
Ready to start diamond shopping?