Designing Your Ring
Creating your own custom diamond ring has three main steps no matter your budget: the first is picking your diamond, so let's get right to it! The shape of stone design-wise is the most important visual factor to decide on when starting to put thoughts together on your choice of custom engagement ring. You have a range of options: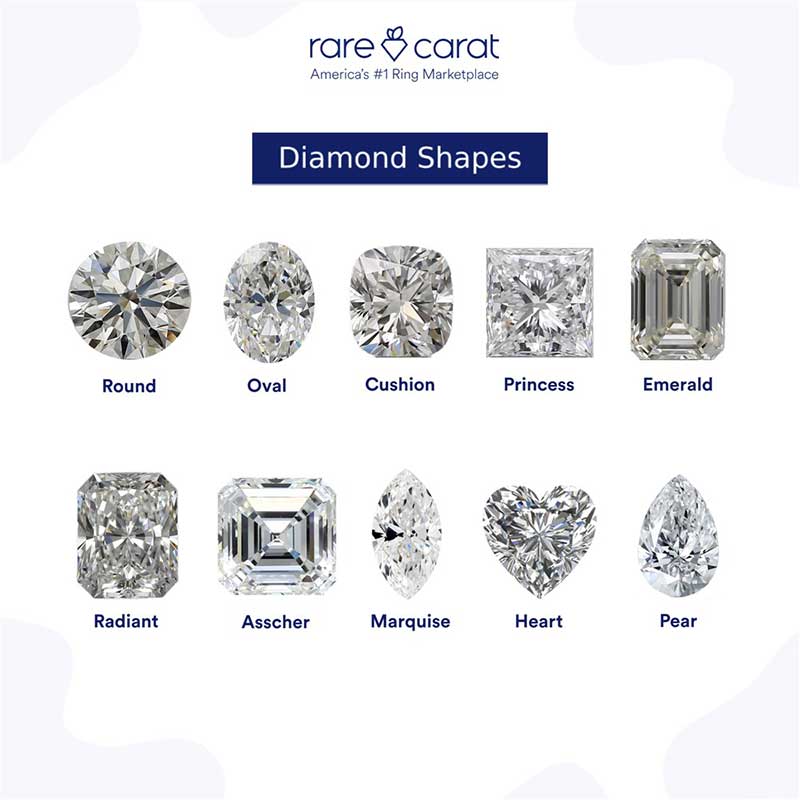 There are also some special shapes of stone like moons, shields, trapezoids and even hexagons and star shapes! You can also combine different shapes together to make designs that depict flowers, butterflies or scatter them throughout a metal band. The options of shapes, sizes and combinations are endless!
Carat Weight and Budget
The shape of the stone does affect the overall price but the more important factor is the carat weight. When building your diamond ring, the center stone will be the biggest chunk of your budget so it is important to keep that in mind. Someone with a budget of $4k may take a 1ct. round solitaire in gold while someone with a 10k budget can have a larger carat weight stone and maybe afford to go with some side stones or a platinum band in terms of metal. No matter your budget, there are combinations that will fit what you are looking for perfectly, just make sure to remain reasonable in terms of the size of diamond you can purchase with the amount of money available to you.
The number of stones used creates your total carat weight which in turn determines the price of your ring. The quality and type of stones you use is also important. An internally flawless diamond ring, for example, will cost you more than a ring made from a highly included diamond (or even a few!). Just like you may be able to purchase a larger and higher quality sapphire for the same price as a lower quality smaller diamond.
What's your style?
The next thing to start thinking about is how many stones you want to have in your design. Is this going to be a solitaire stunner? Or maybe you are feeling some side stones (pave), or a halo? Do you like yellow gold or maybe you want rose? You can begin to build a visual picture of the stone components of your ring and how they will fit together, this is considered the setting. The more metal used in the setting and the more intricate the goldsmithing, the more the ring itself will cost, separate from the diamonds/gemstones that you decide to use.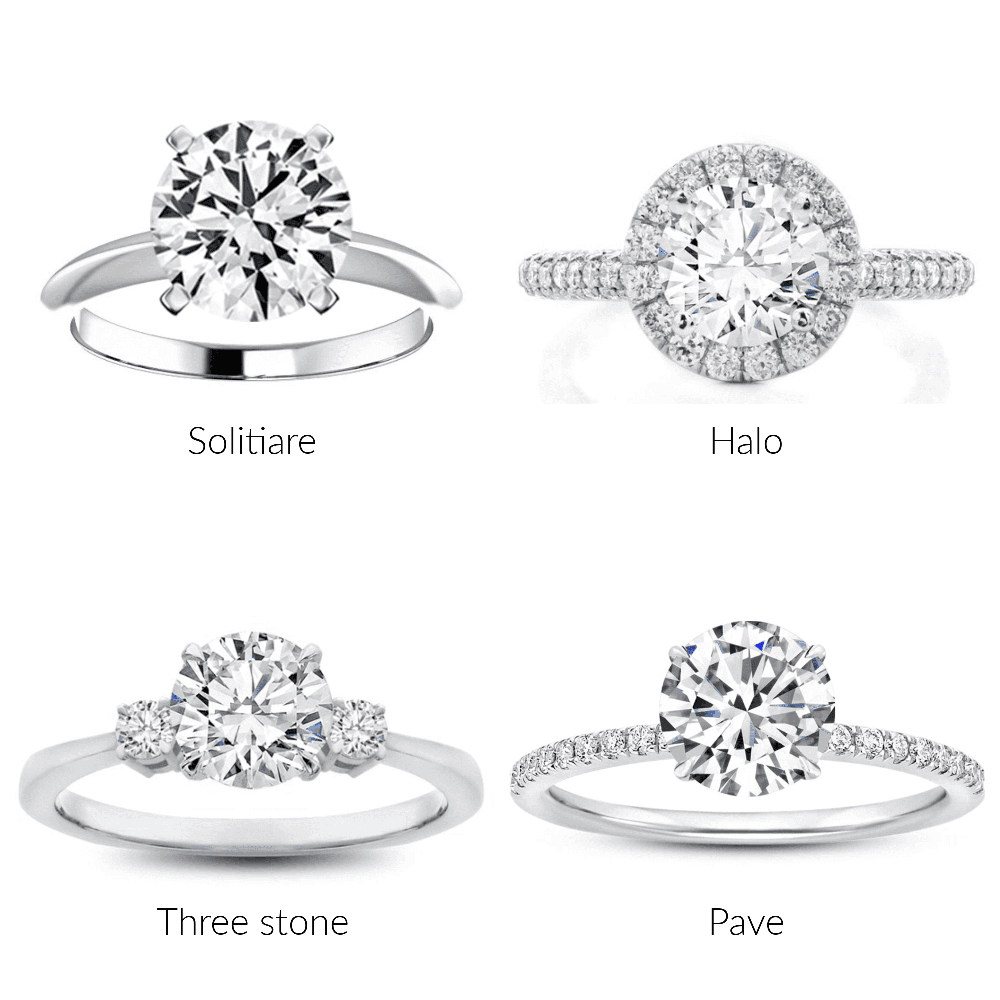 Below are a few popular ring styles that come in a number of variations and can all be customized and adjusted to fit your budget and vision!
Happy Shopping!