Designing your own engagement ring is a fun and memorable process where you get to experience your own creativity coming to life. There are a few main steps to designing your ring and you can do everything here on Rare Carat!
Start with some Images for Inspiration when Designing a Ring
It is always a good idea to start the process with some images or ideas that inspire your style. One person may be set on designing a fancy 2.50cttw round halo ring, while someone else might want an elegant and understated emerald cut solitaire ring. Perhaps scroll through the settings however, anywhere inspiration strikes is great, to see the different styles and pick out certain things you like and don't like. This will make the design process much easier with concrete preferences in mind.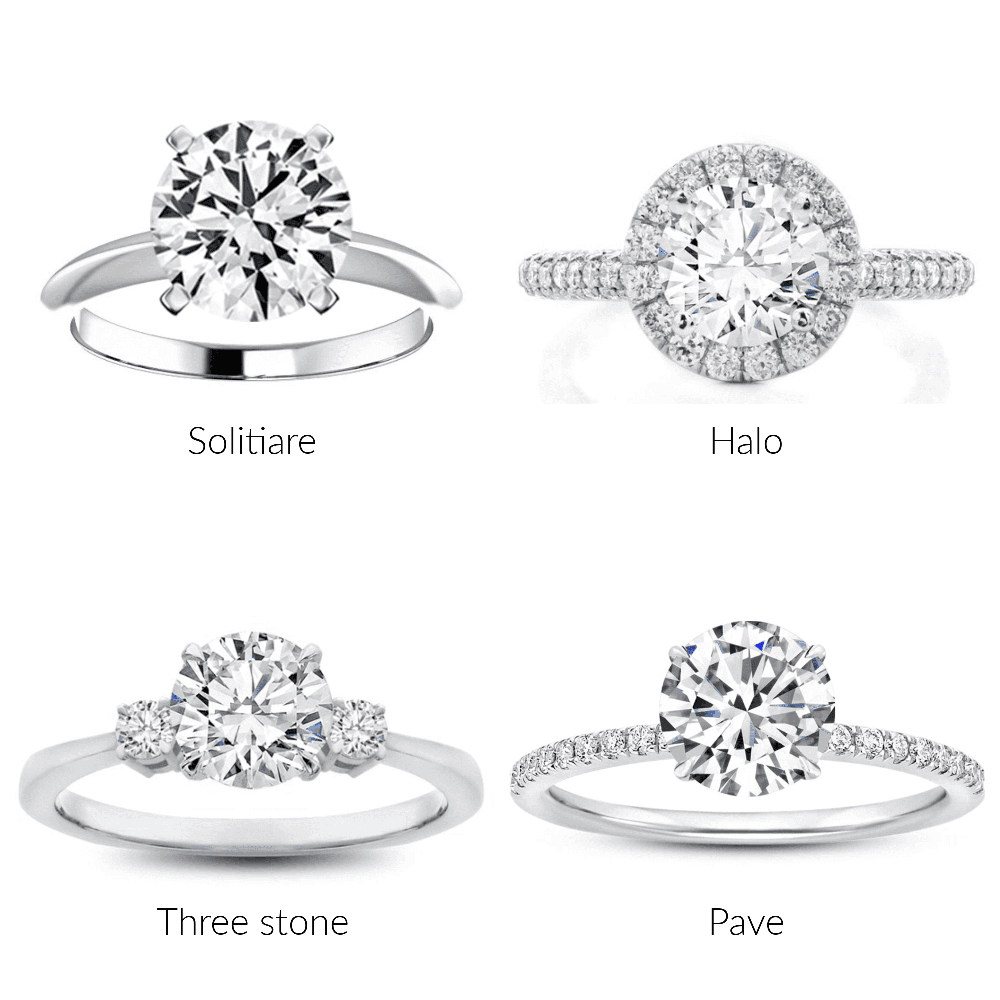 What Questions do I need to Ask Myself when Designing an Engagement Ring
Deciding what shape and size your center stone will be is a big part of your design. Will there be only one stone? Maybe three stones? How will they be set? And what is the best carat weight for my finger? These are all important questions to ask yourself when deciding on the diamonds that go into your engagement ring. A budget will often create some boundaries, so knowing your style preferences can also help to stretch your dollar.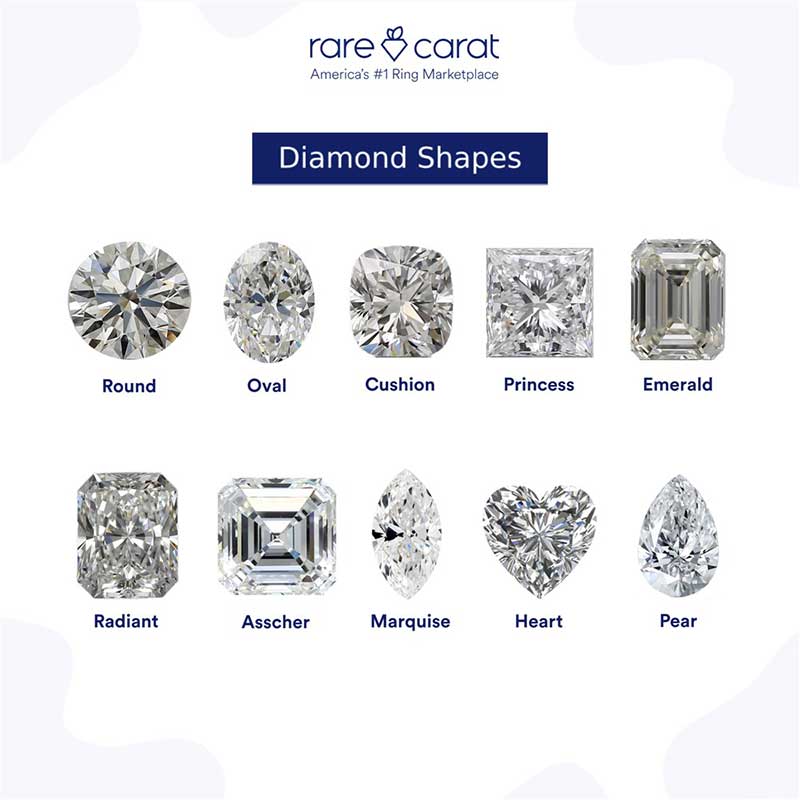 What Metal Should I Choose for my Ring
Choosing your metal is an important part of the design, as this is what holds your ring together and if you plan to wear it every day, choose a strong metal. Color-wise there are many different shades of metal you can choose from depending on the type of metals and how they were mixed together. The three most popular are white, yellow and rose.

What do I need to know about Gold
If you chose Gold (most popular fine metal) then along with the color you prefer, there are the karats to consider. The higher the karat number, the higher the purity of gold content, or the more gold and less alloy in the ring. Alloys are added to increase the durability of the metal; 24K (pure gold) is very soft, so often nickel and other alloys (metals) are added to make it strong or change the color. Keep this in mind, as it is important that your ring be as functional as it is beautiful. So, if you are tough on your jewelry, you might want a lower karat of gold.
What Types of Metal Should I Avoid?
If you have metal allergies, consider Platinum, which is hypoallergenic (allergy-free metal), however, sometimes 18K gold is just fine, as it has a low nickel content. Titanium cannot be cut, therefore, it is not often recommended for jewelry. Sterling silver is incredibly soft and tarnishes quickly, so it is often used in fashion rather than fine jewelry and is considered a semi-precious metal.
You can also play with the finish of your ring, such as choosing a high-polish or maybe a less shiny satin finish or you can add additional textures like milgrain, filigree or engraving patterns.
Before you have the ring made, make sure that you know the correct ring size that will make sense according to the width of the band. You might like a snug ring for a dainty band if the center stone is large so it does not tip on the finger. However, you will likely need a larger ring size if you decide on a very wide band, or if it is part of a stacker set.
What will Look Good on my Finger?
To get an idea of how shapes and size will look on your finger, check out the Rare Carat Viewer, by clicking here, and try adding an image of your own hand, as well.
There are endless design combinations and here you are the creator! Take care when picking out your diamond and deciding on your settings, and you can always live chat with one of our gemologists to help you out with any questions or advice.
Happy designing from the Rare Carat team!