A solitaire ring only features one diamond, so it is important to go with a diamond that you love, that is within your price point and that matches what you are looking for in terms of color, clarity and proportions. A style that has become super popular is a two carat emerald cut solitaire ring, some famous artists like J Lo and Beyonce chose rings with huge emerald cut stones and since then, the trend of a solitaire emerald has gained popularity.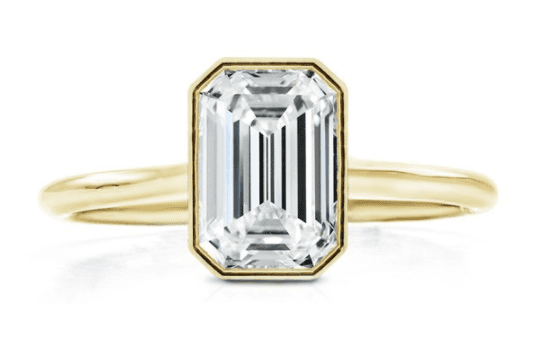 A classic 2 ct. stone choice in terms of style and price is a round brilliant cut, or if you are looking for something a tiny bit more elongated in aesthetic you can check out 2 ct. ovals. A more alternative route to go would be a marquise solitaire or a square princess cut. Whatever your style, in the rare carat database you can search for hundreds of 2 ct. stones in whatever shapes you may be considering!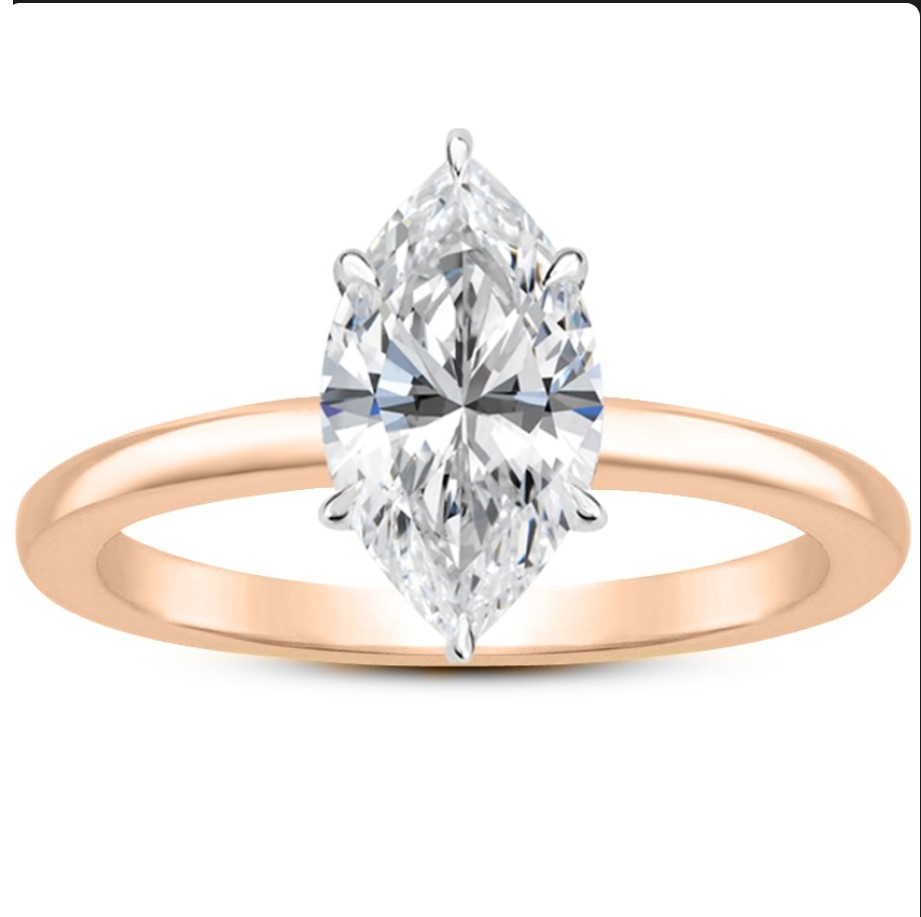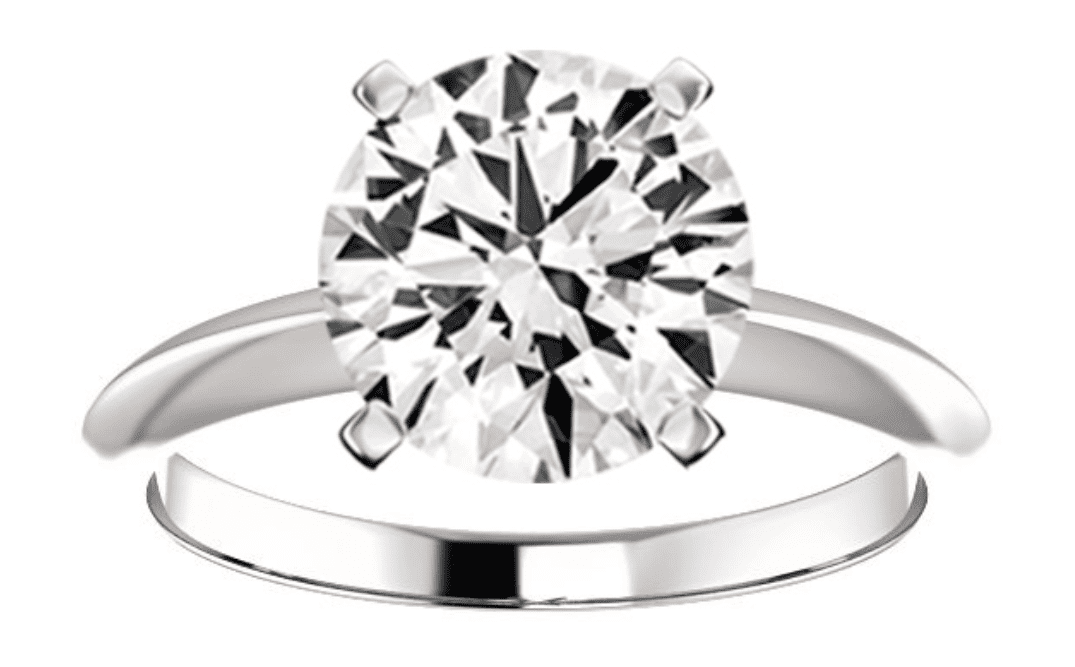 By comparing the grading reports (GIA for natural, IGI or GCAL for lab grown), you can narrow down your top choices. Our gemologists are here to help too! Just reach out to them via the chat function for a plethora of information and guidance.
Solitaire Designs
Since the diamond is going to be the only star of the show, you can have a little fun with the design of the ring. Some people like flat bands, some half round, some split shank. You can choose which metal you prefer, the usual choice is 14 or 18kt gold, which you can find in white yellow and rose colored. If you are feeling brave you may mix two colors of gold together or maybe go for a platinum setting.

The number and type of prongs you can use to set your 2 ct diamond is up to you as well! Some people like a basket setting, some a bezel setting, some prefer a tension setting. You have a ton of options when designing yoursolitaire ring.

Key Things to Remember
When picking out your two carat diamond, remember that proportions matter, and to keep your eyes open for the 4 C's of your stone, its cost and of course the grading report. Make sure that the ring you design is durable enough to hold your stone and that it is set securely in whichever setting you choose. A 2 carat diamond of any kind is an investment so make sure you give it a nice cleaning every once in a while as well! Below are some pictures to start getting you inspired! Happy Shopping!