Finding your perfect shape for your diamond ring may seem complicated enough, but earrings? Double the fun. Lean in for some advice on what are the best cuts for diamond earrings.
As you've read in The Shape Guide, fancy shapes tend to be cheaper on average than the round brilliant, making it possible to go for more carats with the same budget. You might be tempted now to push the fashion and price envelope with some fancy shapes, but word to the wise—it's best to keep it simple.
Which Shapes are Best for Diamond Earrings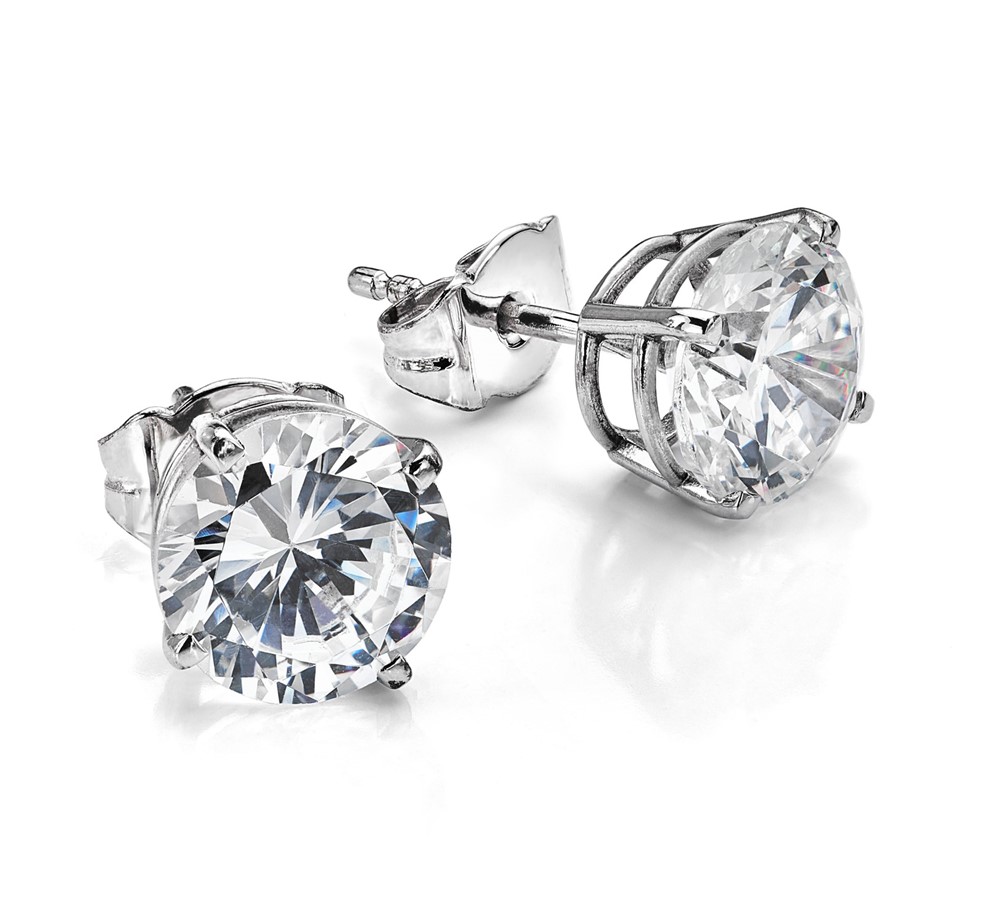 Even though your earrings won't be exactly viewed side-by-side, there's being mismatched and then there's being well-matched. It makes sense why classic shapes like round and princess cuts are favored. At the end of the day, they are the easiest to match in terms of equal dimensions while also retaining optimal results of brilliance, fire, and scintillation.
What Shapes are the Easiest to Match
But if you'd like to explore outside of the scope of the round and princess, here's what we'd recommend if all else is equal in terms of the 4Cs (remember, excellent/ideal cuts only please).
As you can see, most of the straight-line shapes are at the top because they have controllable lines and proportions. The further you get down the list, there's less availability of stock, lack of double symmetry (north-south/east-west), and an increased chance of shape variance which lowers appeal (ie. flatness or bulging).
Sounds good? Start your studs search HERE.