So you've found lots of loose diamond options with us, but now you're wondering where the other half is! Where are the lovely, shiny settings? Well we have those too. Here we'll discuss how this process works, what to look out for, and offer tons of more info on what kind of setting to choose for your diamond! Head over to our settings page to see all that we have to offer!
How Does The Setting Process Work?
Most people don't want a separate setting and diamond that they have to take to a jeweler once their package from Rare Carat is delivered, so we've set up a fool-proof way to allow you to choose a diamond and setting that can be set and shipped as one. You'll notice that when you've chosen a diamond, and then add a setting (or vice-versa) the only options available will be for the counterpart from the same retailer. This ensures that the diamond and setting are totally compatible with each other- in regards to size, shape and vendor.
What Styles Do You Offer?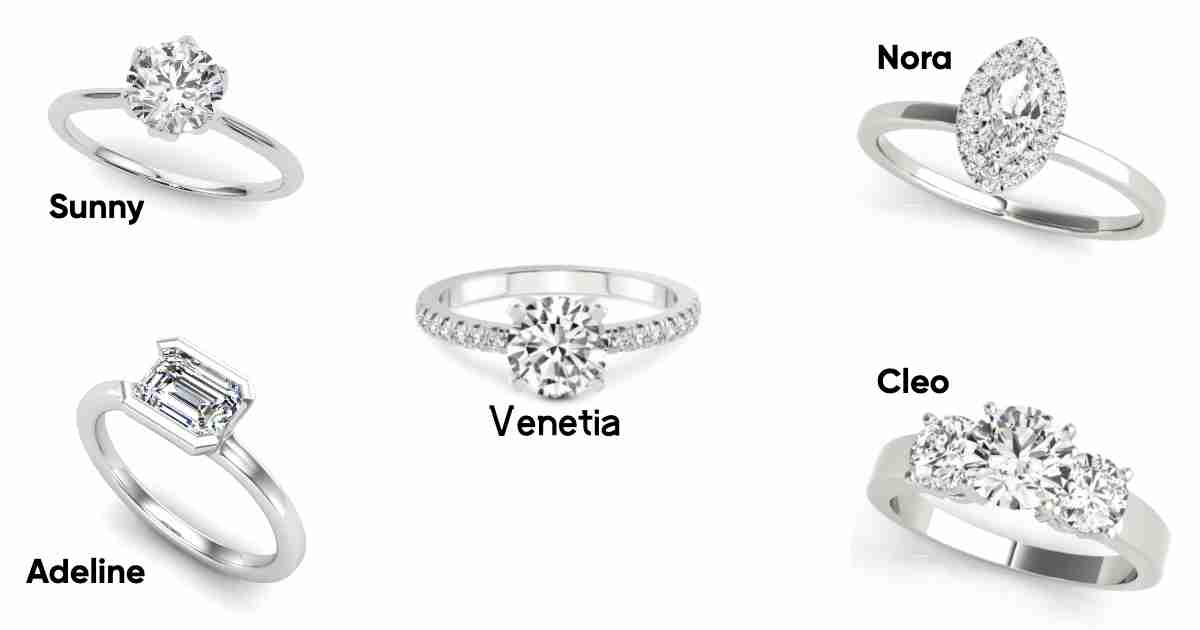 We have tons of setting styles. From plain solitaire, halo, three-stone, pave and hidden halo, these are our most sought-after designs. However, you can also search by keyword, and find settings that are knife-edge, vintage, floral, bezel and more. You can even change the color gold you're looking for, and the images will reflect that choice. This helps to give you a better visual representation on what the ring will look like when set.
Do You Offer Custom Settings?
Yes! All of our vendors offer custom setting creation. You'd just share your ideas or images with a gemologist, and they will work on a quote from the retailer for you. Here's more info on this process- Custom Designed Ring
Learn More
Settings featured in photo: