There are endless designs for beautiful rings everywhere, but it's no mistake that the number one selling diamond is a round shape and that some of the most classic and beautiful designs have been set to shape a round diamond center stone. Today we will discuss a few ring styles that are great designs to consider when picking out your ring design.
The Classic Solitaire
The first style, that needs no real introduction, is the Solitaire. One round diamond set atop a band. This diamond can be set with 4+ prongs, maybe even bezel set (metal all the way around the diamond). This is an elegant and simple design that never goes out of style. The center diamond is the only diamond and from 0.25 carats to 50 carats it always looks gorgeous.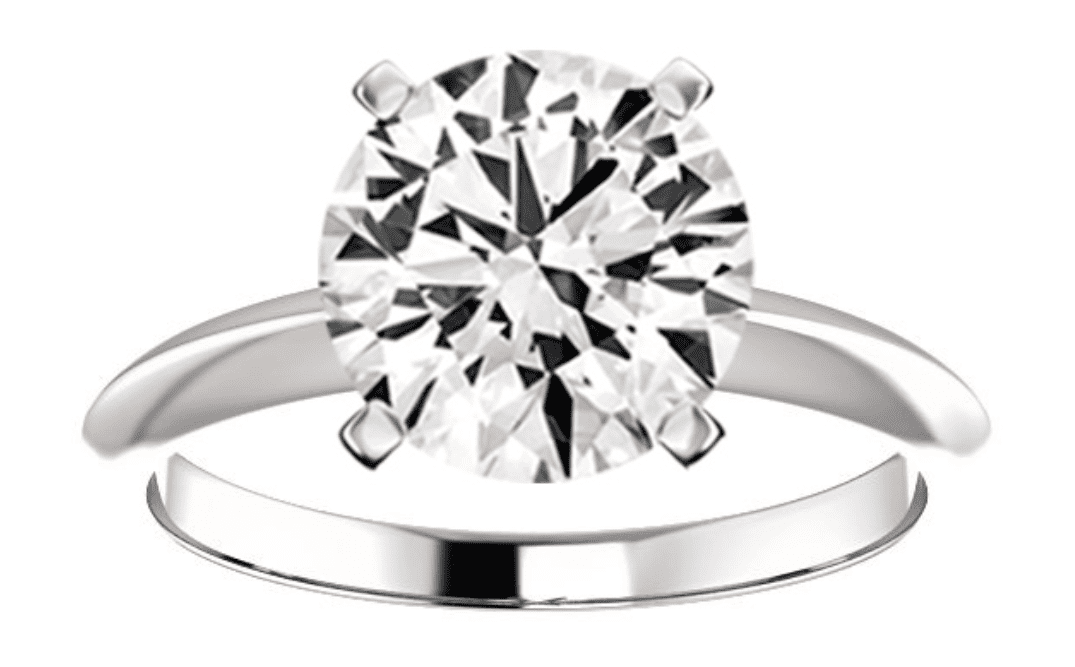 The Dazzling Pave`
The second style of round ring is as beautiful as it is popular, the Pave, a simple round diamond center with melee (small diamonds) set throughout the band to add just a little bit of extra sparkle. The facets on all of the diamonds refract the light and you can find a number of gorgeous variations of this style.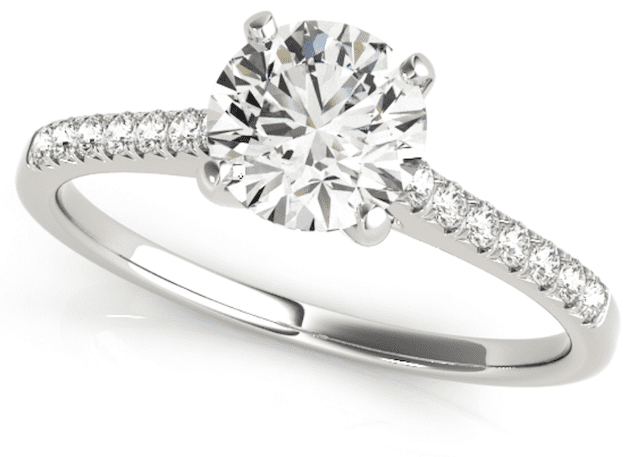 The Three Stone - Past, Present, Future
Another style that a round looks great in is one that features 2 prominent side stones, sometimes known as a three stone ring. There is also a variation of this that features 3 smaller side stones (making it a 7 stone ring). The larger round diamond featured in the center and the sides stones, smaller, can be a range of different cuts of diamond or gemstone.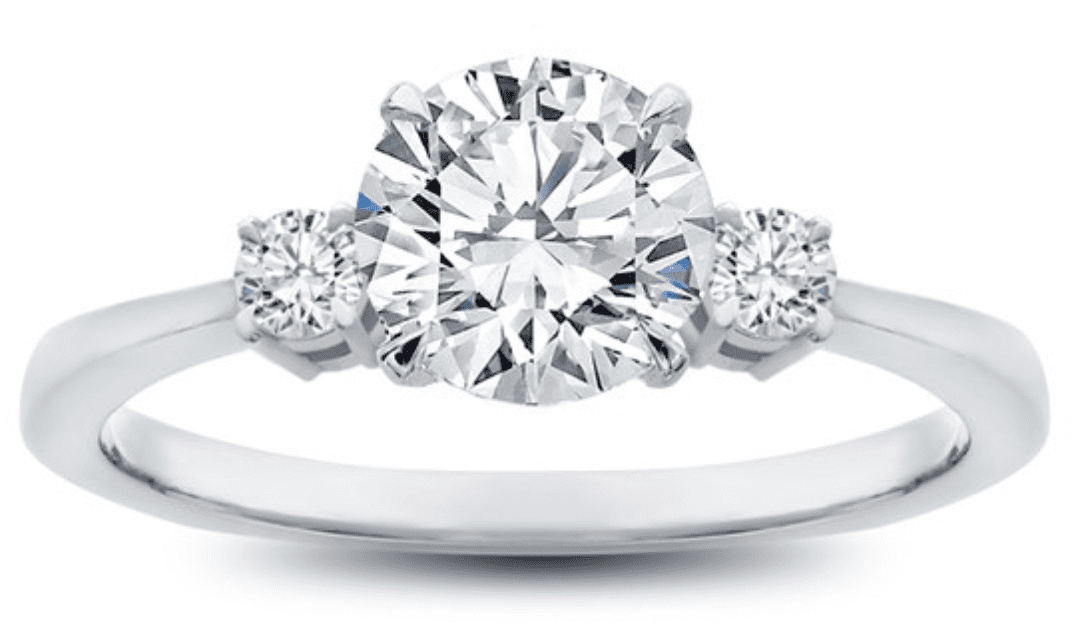 The Alluring Halo
The last style of ring is one that is loved by many called the Halo. This style is for those who enjoy a bit more bling on their finger as the center diamond is surrounded by melee. The melee can be white or yellow diamonds and sometimes rings of this style also feature Rubies, Sapphires and Emeralds as the Halo surrounding the center diamond. This style is definitely one to wow and sparkle.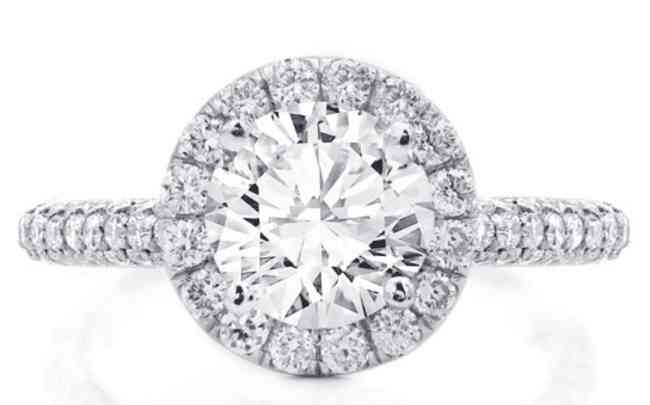 If these traditional styles just aren't your forte, you can always come up with your own unique style and work with our retailer's on a custom design.
Start browsing through all the lovely settings listed on our site HERE.
Check out our guide of the 4C's of diamonds here!