Choosing an engagement ring design can be daunting, confusing and down right overwhelming. Thankfully, you have come to the right place. Marquise diamonds are a classic stone cut that have made a comeback in recent years. But if you are still on the fence about whether a marquise diamond is really your jam then check out this blog to learn more about its pros and cons!
Here, you will find inspiration for both classic and modern, vintage-esque and contemporary, marquise engagement ring designs.
Solitaire Designs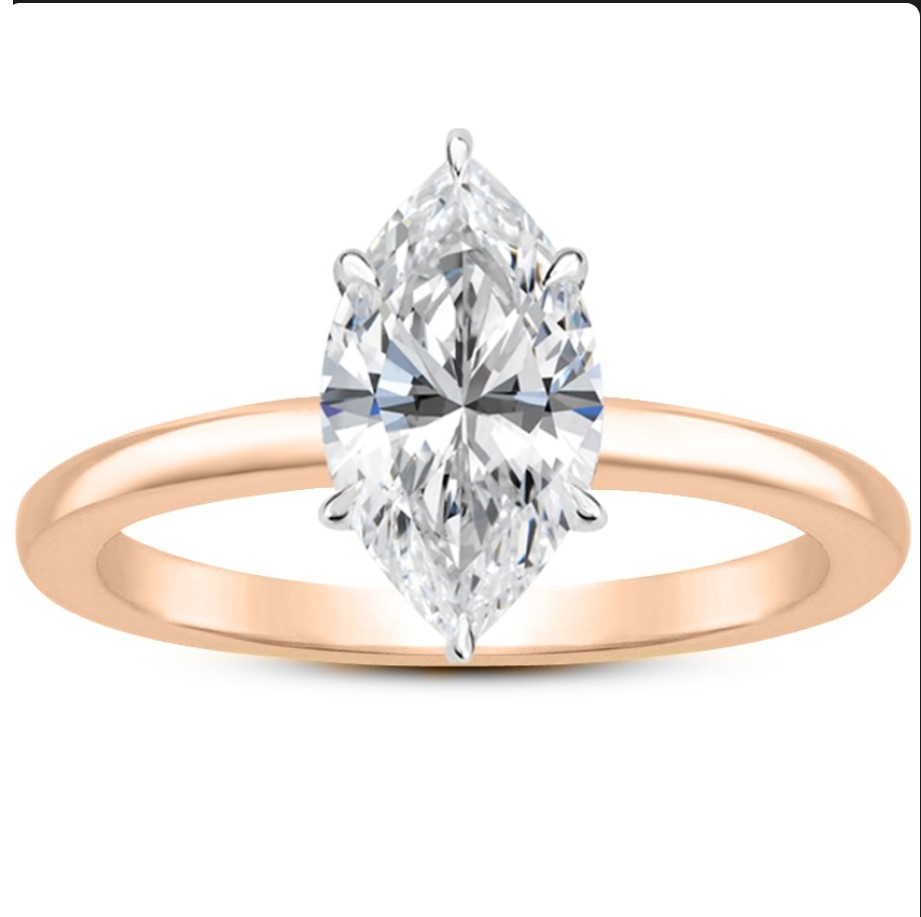 While for some consumers "classic" might mean "boring" This setting makes a bold and beautiful statement. The simplicity of the setting and the long lines will make this setting stand out in a crowd.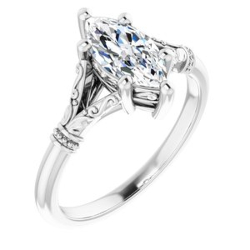 While this setting was not actually crafted a long time ago, it is reminiscent of a period piece. With a split shank this setting speaks of old-world charm or shall we call it new-age vintage?
Three Stone Designs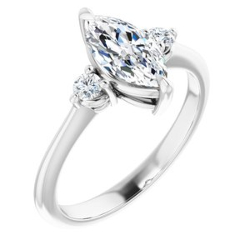 This three-stone engagement ring takes your marquise to the next level. With two round stones flanking the center stone your engagement ring becomes an automatic showstopper. While the side round stones elevate the marquise, this setting is also available with all shape side diamonds.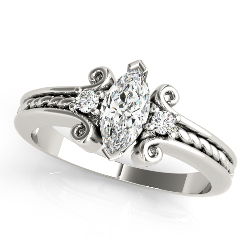 With an elaborately detailed twisted rope design, this three-stone engagement ring is classy vintage.
Halo Designs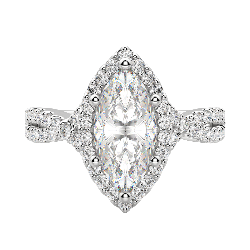 This 4-prong halo sports a twisted band with two rows of accent stones. This ain't your Grandma's ring, but it's certainly refined elegance.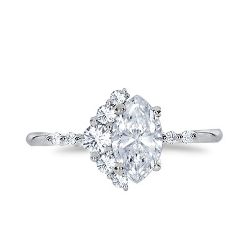 An asymmetrical halo brings a spectacular allure to this setting. Round stones form the partial halo and the accented band. Imagine having an extraordinary piece of art right there on your ring finger.
Side Stone and Pave Designs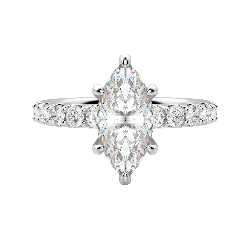 This six-prong setting features accented round stones set in the band halfway around. This design will pair beautifully with a round cut eternity band.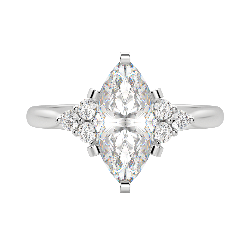 The cluster of three round stones flanking the marquise stone on either side both elevates the center stone and gives an overall impressive look to this design.
Ready to Explore
An inspirational list is meant to, well, inspire. So now that you have gotten your feet wet you are ready to dive in and check out even more settings.