Solitaire
No matter what diamond shape or weight you decide to go with, the solitaire engagement ring design is a sturdy and classic choice.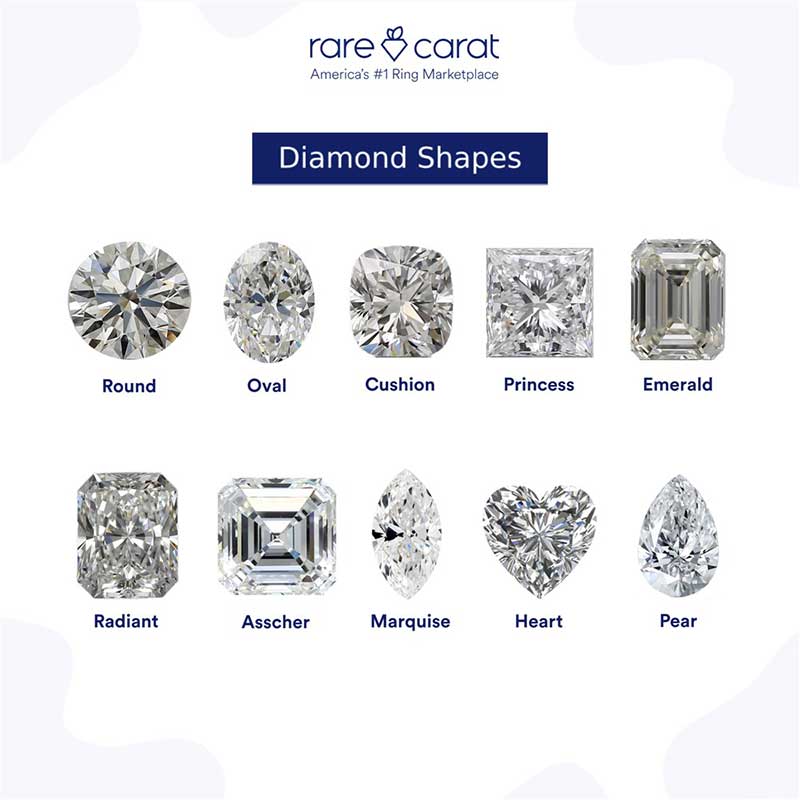 The focus of this ring is on the main diamond and the band itself, where you can decide on different metal finishes or gold colors.

Popular solitaire styles are those featuring round shape diamonds and emerald cut diamonds in either a prong or bezel.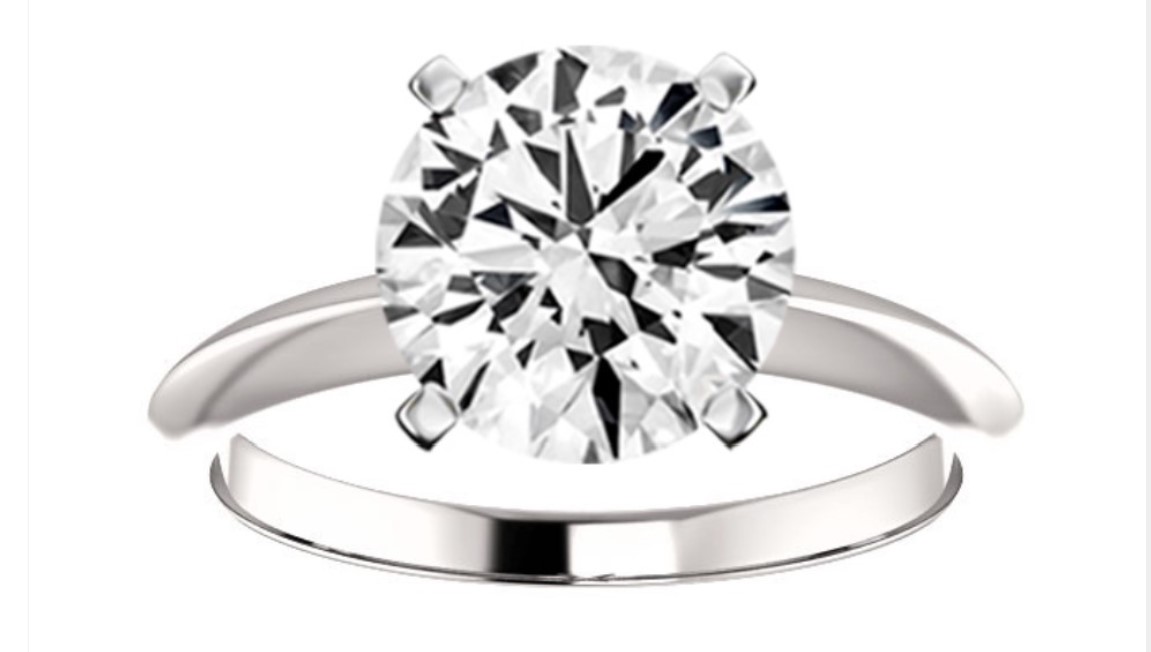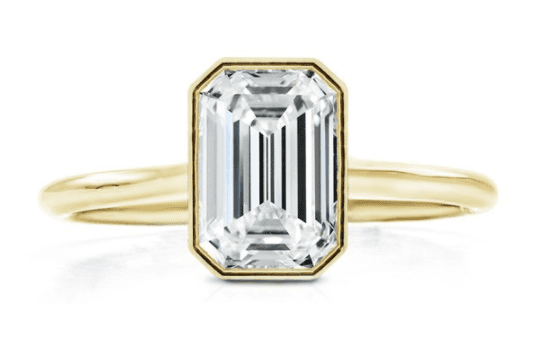 Split Shank
A split shank ring features a center stone and a band that is split and shows the fleshy bit of your finger. These rings are sometimes set with diamonds around one of the bands, or both, and can feature two different colors of gold, for example combining one yellow or white gold shank with the other in rose gold has become very popular.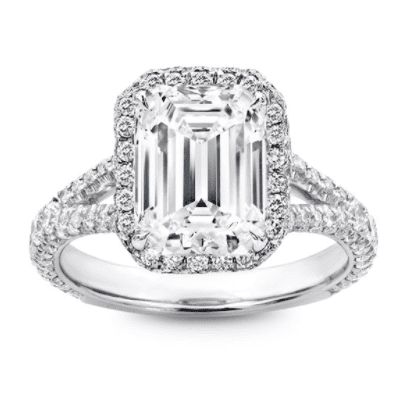 Twisted Band
A twisted band, similar to a split shank in that it has two metal wires as the band, only they are twisted, similar to the look of a rope as opposed to split. This type of band gives a natural and organic feel to the engagement ring and provides a different texture than the regular smooth metal that you usually see on engagement rings.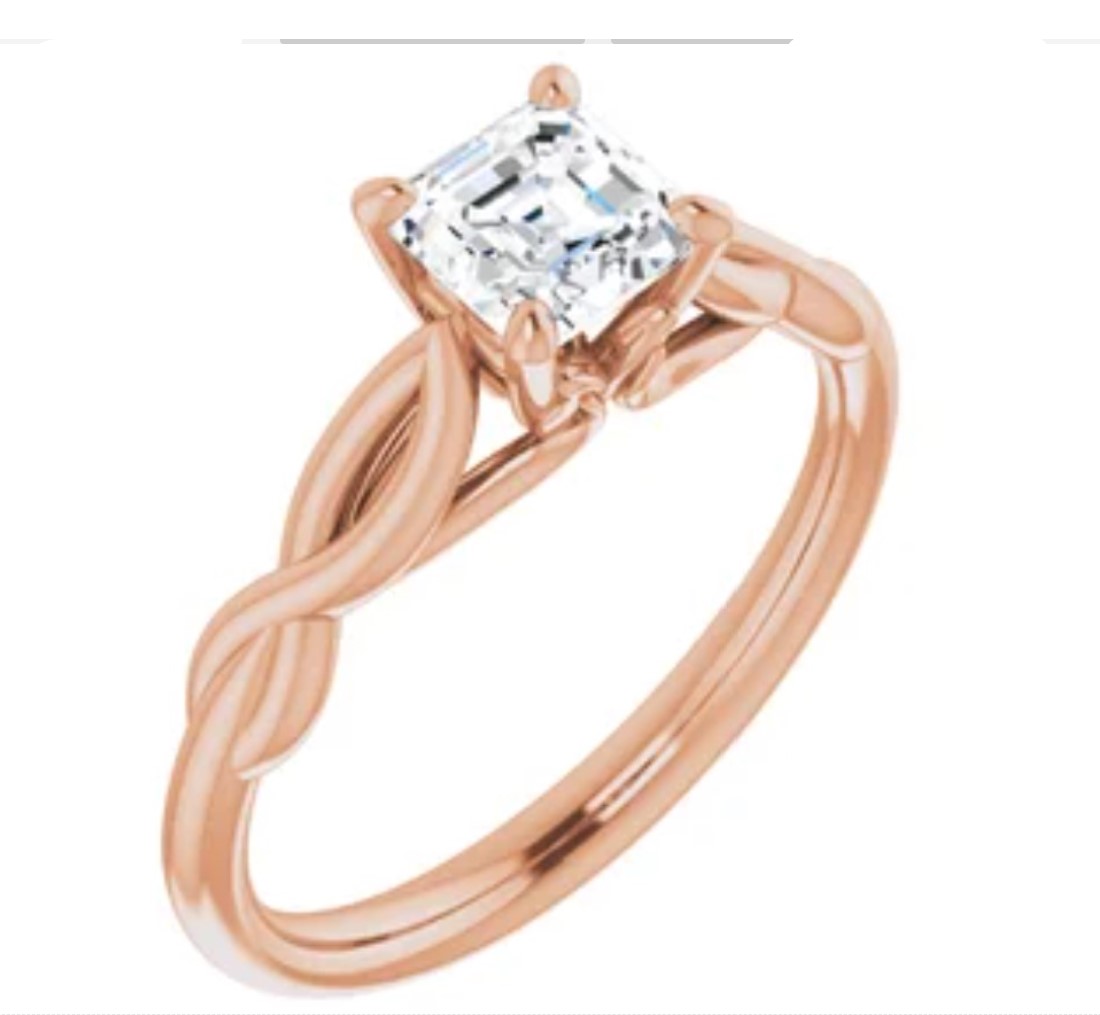 Three Stone
Three stone engagement rings pack a punch in terms of their carat weight and their overall appeal. They feature three diamonds, a larger center with two smaller side stones and can range in terms of shape and size depending on your preferences. You can use 3 of the same diamond cut or you can decide to go with a center stone that differs from the cut of the side stones. As with all engagement rings, you can pick your metal and its finish as well as how you would like your stones set, bezel and prong settings being a few great options!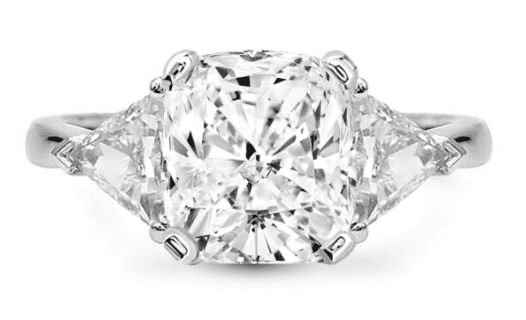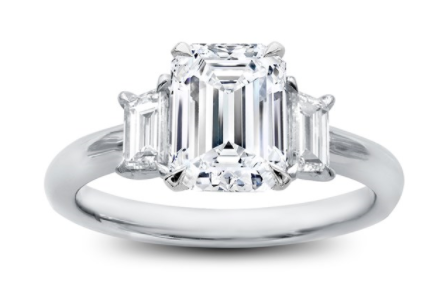 Halo
A halo ring or double halo ring design is for someone who loves lots of sparkle. Small diamonds are usually pave, bead or prong set to surround the center diamond, whatever shape it may be. Many celebrities have been known to go with large halo style rings, but again no matter the carat size of your center stone or your melee, the halo is a great way to play with the light refraction of the diamonds and is a very regal style engagement ring!