Rian here - we've written these clarity grade articles for you to get the nitty gritty on each diamond clarity grade. You can also get the big picture: view our page on the diamond clarity scale or read more posts in diamonds 101 about specific diamond clarity grades. Enjoy!
The Details About SI2 Clarity Diamonds
SI2 diamonds are the scrappier little cousins of the SI1 stones. Just like the SI1 clarity grade I outlined in the previous post however, there are great deals to be had if you look properly - they're just a little harder to find.
In general, SI2 inclusions are easily spotted under 10x magnification, and you wouldn't have to be a trained gemologist to find them. You might even be able to spot the issues with your naked eye, provided you are looking at the stone up close.
Still, if you take your time and put in some effort, you should be able to find an eye-clean SI2 diamonds that has you laughing all the way to the bank. 
SI2 Diamond Inclusions
SI2 type inclusions are usually more plentiful and more obvious than their SI1 cousins. However, this is not to say that they are all the same! You might get an SI2 that is a disaster to look at, or you might get an SI2 that is indistinguishable from a VS2 – it all depends on the location and intensity of the issues.
Many people think that the best way to identify inclusions is to look at a plot of the diamond itself, where the issues are mapped out for you to see. However, relying on these plots can be a dangerous move as often times the plot doesn't reveal how the inclusions impact the visuals of the stone. Have a look at this plot to see what I mean: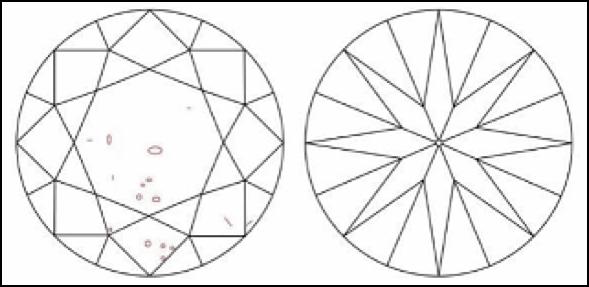 Looks OK, right? A few small issues but it doesn't seem too bad. On paper this might look like a great choice, Now look at the stone in real life.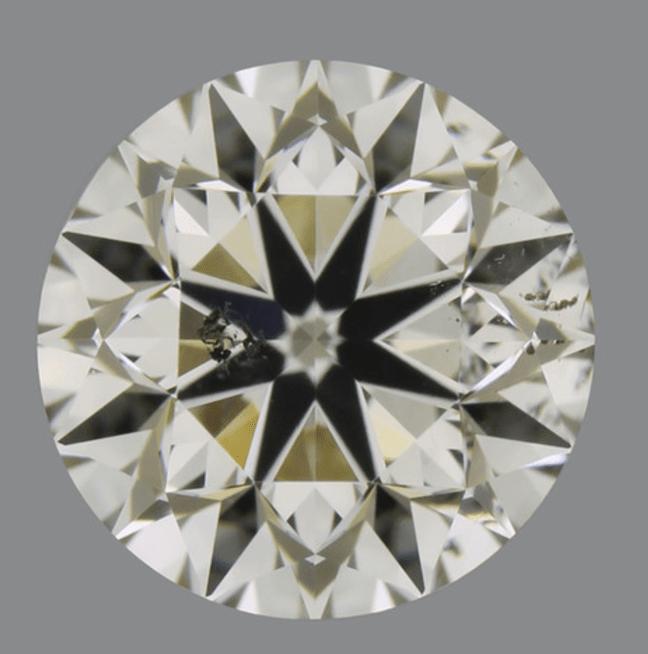 The inclusions are actually being reflected within the stone, giving off the impression that there are many more dotted around inside. The problem is, you never would have known this from looking at the plot! On the flip side, you may see a plot that looks like the face of a pimply teenager, yet upon closer inspection the stone is eye-clean.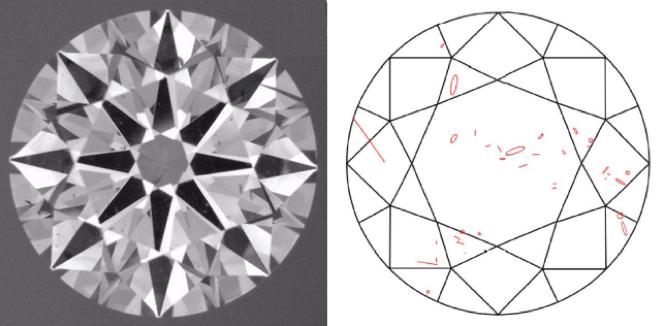 This underscores the importance of viewing the diamond's best imagery under at least 10x mag in order to determine what it will look like in real life.
You can also ask for any suppliers notes on milky or "haziness," which can help you determine if a stone is right for you.
Read more: