Quick answer, you totally should!
Finding the perfect diamond shouldn't be something that is rushed, or pressured! This is a big financial (and oftentimes emotional) decision you're making. The last thing you want is to end up with something you didn't want, or paid way too much for something you did.
Here at Rare Carat there are no pushy salespeople - and you can spend hours inspecting potential diamonds without feeling like you're holding someone up. We offer 360º videos with magnification and images on almost all of the diamonds listed with us. This means you can take a look into the diamond and see every facet and any inclusions at a high magnification you normally wouldn't have offered to you at a jeweler.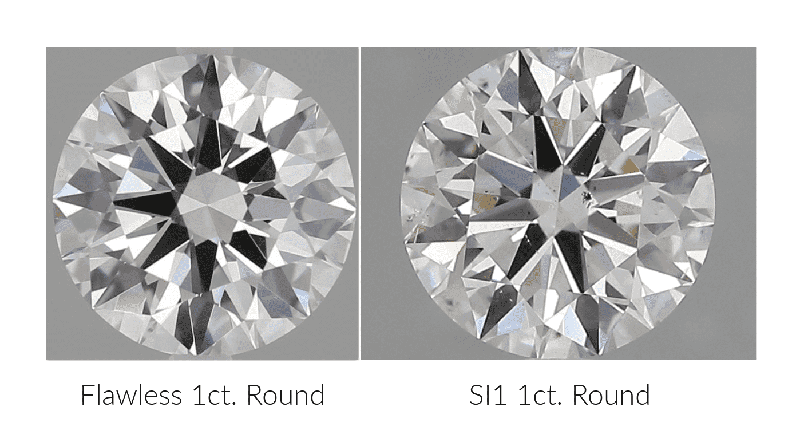 So How Do You Know What To Look For?
Okay, so maybe you're not a diamond expert, but that's okay! We've made it easy to find your diamond with Rare Carat, in your first visit to the site, we offer you the ability to take a quiz to really help fine-tune what you're looking for. This is where you can add a budget, color, clarity, size etc. At the end, you'll even get personalized results from a trained gemologist!
Check out our blog section to learn everything there is to know about diamonds!
This brings me to what really sets our company apart from the others - our gemologists. We have a staff full of pros who got their credentials and education from the GIA (Gemological Institute of America), that are here to help you make the best choice. If you need some help understanding the diamond lingo, comparing stones, or just plain start-from-scratch search, they're available to you!
Even if you don't end up buying a diamond with us, we can still give your a review of the report for other diamonds. Regardless of whether it's a diamond listed on our site or not, we won't recommend anything we wouldn't buy ourselves.
What About Settings?
We have a wide selection of settings available for our diamonds, and can send you a completed ring, set and ready to go! If you don't find your dream ring with our current setting options, all of our vendors do custom work as well! Just get in touch with a gemologist and we'll figure a quote for you.
In Conclusion...
We are here to make the diamond process easy, and for you to feel confident and comfortable in the process. We have a great guarantee you can find here - Our Guarantee.
If you're ready, click the blue chat bubble "Chat With a Gemologist" on the bottom right hand of the screen, and we'll find that dream diamond for you!