Sometimes when you're in the exciting time where you're searching for your engagement ring, (OMG yay for you!!), you may find tons of styles you fall in love with, and sometimes, you just don't find anything that makes your heart sing. So what to do then? Well, fear not! If you have an idea in mind, Rare Carat can help that vision come to life- and get the perfect ring with your dream diamond to have forever.
Where Do I Start?
If you've done your fair share of diamond perusing, you'll probably have found some settings that would be ideal if you could only "tweak" just a few little things. Or maybe nothing looks good and you have a very specific style and shape in mind. And either way, that's totally fine! Here's a great article that helps you get the creative juices flowing when it comes to the creative side of designing your own engagement ring!
Every retailer on Rare Carat does custom work. Once you've found the diamond you are using for the center stone, with the help of a gemologist, (just click the blue chat bubble on the bottom right hand of the screen) you can start brainstorming on the design process. If you have pictures of a setting you'd change a few things on, or a few settings you'd like bits and pieces from to create one gorgeous ring, send them along! Once they've gotten an idea of what you're looking for, you'll move on to the diamond selection.
With an idea of setting style, accents, diamond shape and preferences, the gemologists will send the idea along to a retailer to have a quote generated for you. Once you and the retailer agree on the specifications of the setting, and the order has been paid for, they'll be able to send along a CAD image of the setting they'll create for you.
What Is CAD?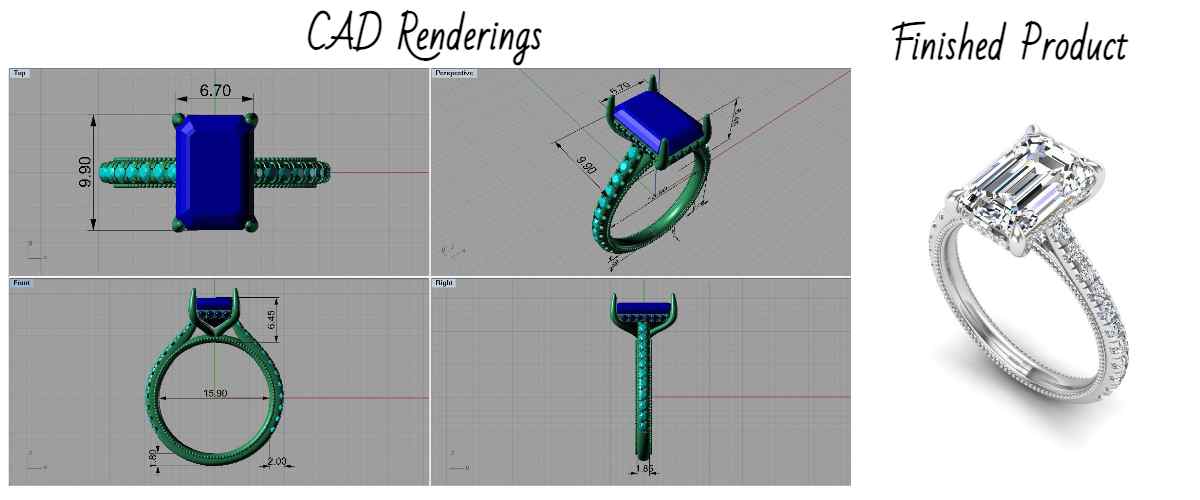 CAD is the shorter version of "Computer Aided Design". This is a drawing of your setting design. The computer software helps jewelers create representation of where the center diamond will be held, and where each accent diamond will be placed, and how the curves or edges of the ring will be laid out and created. This will give you a visual representation of what the final product will be like, but keep in mind, this isn't exactly what the ring will look like. It's almost like a chunkier, drawn or "cartoon" version of it.
You'll get the general idea and be able to manipulate changes you'd like- such as rounded or claw prongs, or maybe make the design-shape curve in a slightly different way than what was originally made. This helps to not have to constantly re-carve wax (how designers used to have to do this every time there was a slight design change), and get you a result to approve sooner.
Even though the setting has already been paid for, if the first version of the CAD rendering isn't exactly what you would like, and would add a tweak here and there, that is okay and usually expected. Since the setting is only in the design process, this gives you the ability to change small bits that the setting will allow. However, the retailers designing the ring have been doing this for a very long time and have many designs under there belts, so the first run is typically quite close to being the perfect final product for you.
Is A Custom Designed Ring A Lot More Expensive?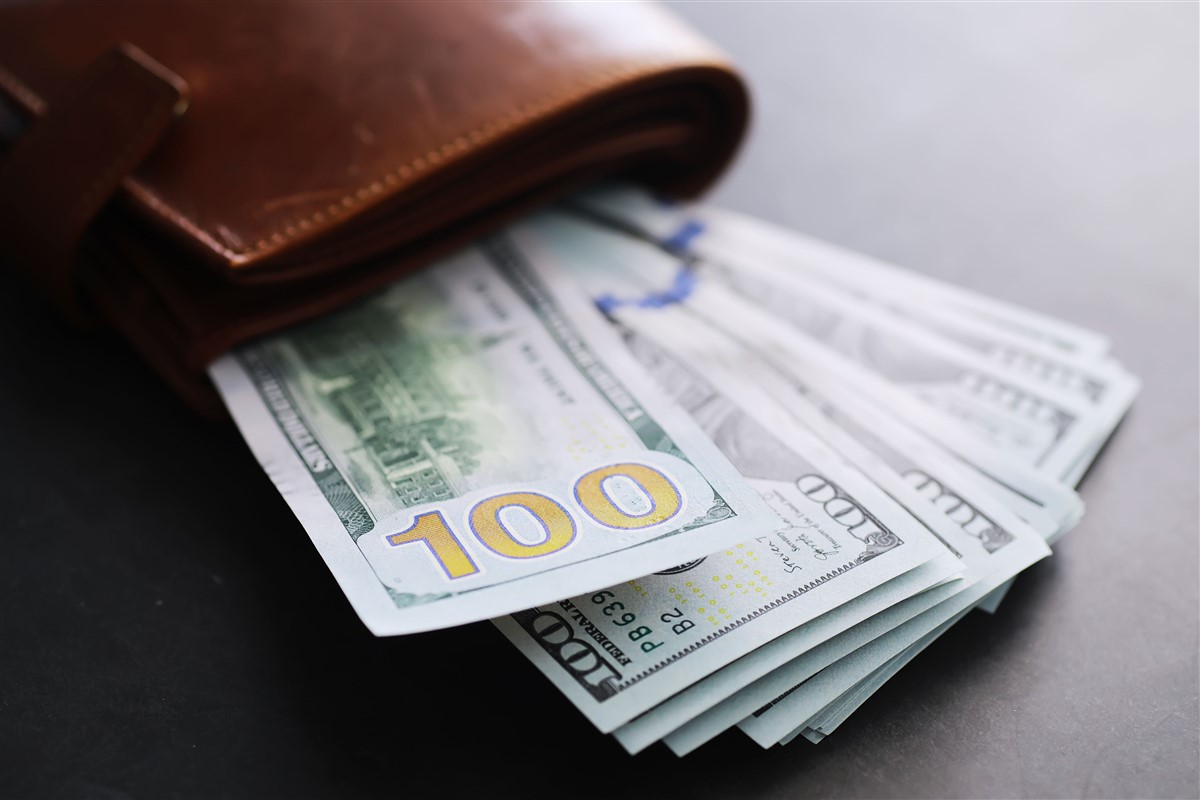 Not necessarily- depending on if you are just changing a few small things on a currently offered setting (larger side stones, different shapes than currently offered, changing shape of the halo surrounding the center diamond) may not be too much of a difference in price. The largest price increase in this case would come from the additional costs of larger weight accent diamonds, since the original setting was priced with smaller ones.
If you're starting totally from scratch, however, this is where you will see a price increase, due to the design team having to build the ring from the ground up, and adding each accent and dimension of the setting individually.
Is It Really Worth It?
Totally! It may take a little longer to create and finalize, might be a little more expensive, but overall you'll end up with the dream ring for you or your soon-to-be, and what's better than seeing that ring every day and thinking " I designed that"?! Especially with the extra effort put in, the sentiment is more than incredible. You get the perfect ring and can cherish it without ever thinking "well if this was a little different" it'll be exactly what you dreamed up on your own!