When shopping for a ring, there are many things to consider before deciding on the perfect one. In addition to the 4C's, style is a huge factor. Halo and three-stone diamond engagement rings are two popular styles. Which one is better and what's the difference between the two? Here at Rare Carat, we like to give you all the information so you can make an informed decision. Style always comes down to personal preference, but we're going to compare both styles so you can find the ring of your dreams.
Three-Stone Engagement Rings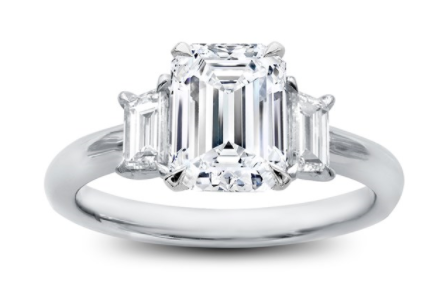 Three-stone rings, also known as trilogy rings, came into prominence in the early 15th century. It has a larger center stone diamond and two smaller diamonds or gemstones on either side. This stunning design represents you and your partner's lives and relationship in the past, present, and future. Alternatively, the stones have also been known to signify friendship, love, and fidelity. The three-stone engagement ring is an instant classic. The two smaller diamonds flank the center stone, making it stand out as a lovely centerpiece. Three-stone rings can be customized with colored gemstones to add more color and personality to the ring for a more unique appearance.
Halo Diamond Engagement Rings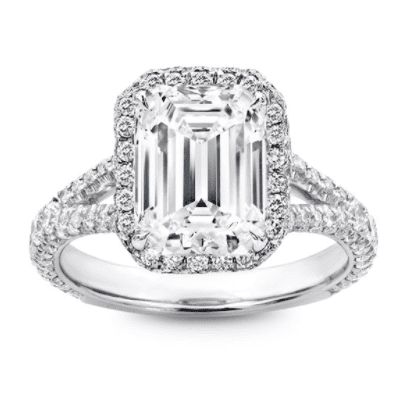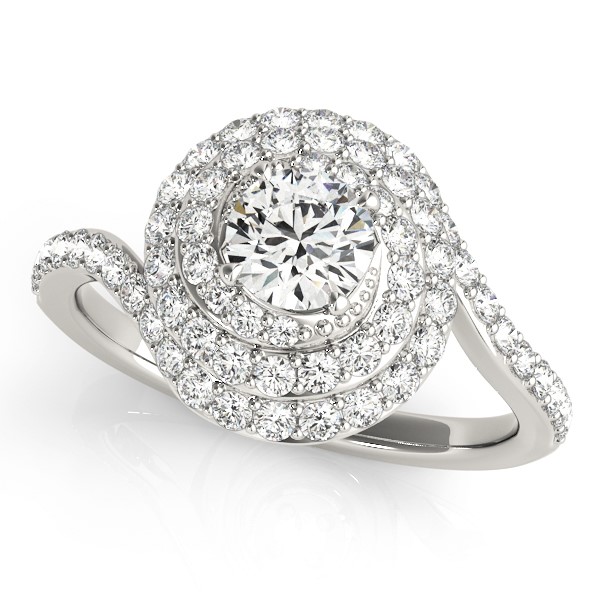 Although halo rings have gained popularity in recent years, the style originated in the early 18th century during the Georgian era in Europe. The ring of small diamonds that surrounds the center stone is the halo's distinguishing quality and represents loyalty, togetherness, and commitment. A halo ring surrounding the center stone with one or more rings of pavé or micro-pavé diamonds makes the center stone appear larger and brighter than a solitaire engagement ring. You can even opt for a triple halo ring! Adding the halo to your engagement ring is an excellent way to achieve the same quality and carat weight as a three-stone ring, but at a lower cost.
Can't decide between the two? Do a combination!
Three-stone ring designs tend to take up a lot of finger space. Adding three halos to the mix not only adds more sparkle to the ring's appearance, but it also adds volume to how it feels on your hand. The possibilities are endless!
The beauty of choosing the perfect ring is that there are no right or wrong answers. It's all based on personal preference and budget. Both the three-stone and halo diamond rings are excellent choices. Check out our selection of both here. If you have any more questions, ask one of our gemologists.