Thinking about upgrading your man but decided on upgrading the ring instead? Or maybe a big anniversary is coming, and it just feels like the right time to add a few more stones? Honestly, in my book, you don't even need a reason for an upgrade if that is what you want. I'm sure you have questions, and I have answers! Including - how to upgrade, fun ideas for the upgraded ring, and things to consider before pulling the trigger. Bigger, shinier, more interesting stones…whatever it is you want let's get you that upgrade!
How to Upgrade Your Diamond Ring
Appraisal: I think it is a really good idea to get your diamond ring appraised before doing anything. This will give you a baseline of what the ring is worth, or what the setting and stone(s) are valued at separately. This information will be extremely helpful for you whether you decide to trade-in or sell straight up.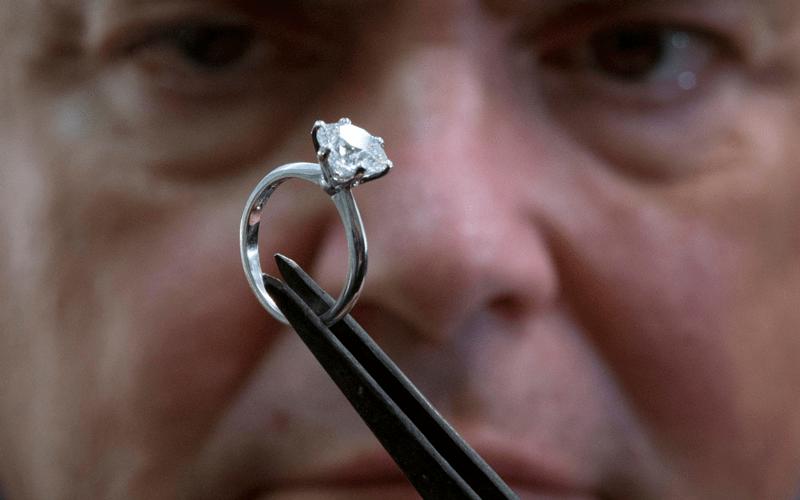 Buy-back or trade-in programs: Speaking of trading in your ring, this is a great option for people who like convenience (trade-in and upgrading all in one place boom bam done!) or for people who perhaps purchased the original ring from a company who offers this feature already. Do a little research to find the place you feel most comfortable with, small business or corporate, and see who will offer you the most trade-in value for your diamond ring.

Sell the ring: This is probably the most straightforward but selling the ring for cash is always an option… but beware! The resale value will be drastically lower than the original purchase price of the ring, no matter how beautiful or meaningful that diamond might be!
Ring Upgrade Ideas
Change the setting: Let's say you absolutely love your diamond but want a different style - you can try changing the setting first. For example, if you have a classic prong setting for your solitaire diamond but prefer more of a modern look, opting to test out a bezel set design instead might be more of your aesthetic feel.

Swap out the center stone for something different: This switch could be for another diamond, perhaps larger, or maybe for a different gemstone altogether - like a ruby or a sapphire. Changing the focal point of the ring might become costly, but it will most definitely create the feel and look of an upgrade.

Pick a different diamond shape: A person's style will usually transform throughout their life… so maybe that diamond shape you loved so much many years ago is ready for a revamp! There is such a variety of beautiful diamond cuts to choose from…and you shouldn't stop until you get to try them all!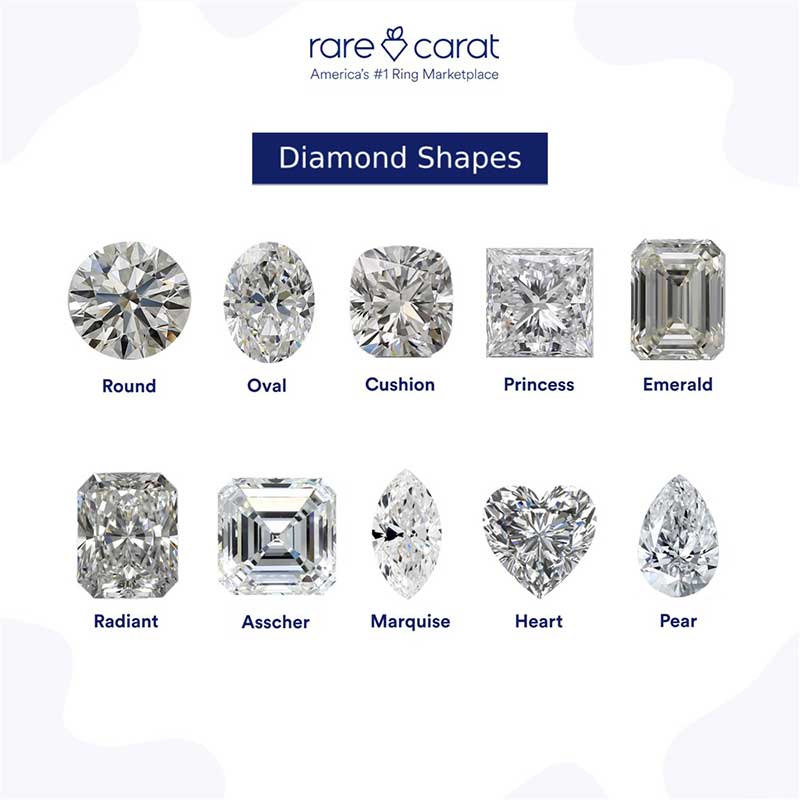 Add more stones: Is your diamond ring a lonely (yet stunning!) solitaire stone that needs some bright and sparkly friends? Adding accent stones to each side of the main diamond, creating a 3 stone ring, or adding small gems around the band are two great ways to up the overall vibrance of the ring.

Rearrange your stones: For those who already have enough diamonds on their ring (lucky you), rearranging the diamonds into a fun and creative way can give the look of an upgrade without the hefty price tag.

Add some colored gemstones: The addition of color to a diamond ring will easily grab the attention of those around you! Romantic pink or dreamy purple sapphires, or small lively green emeralds would be fantastic embellishments for an already beautiful diamond ring.
Change the metal material: We have platinum, white gold, yellow gold, or even rose gold as our commonly used metals in jewelry. Platinum and yellow gold are the two most popular, but each of these metals offer their own pros and cons so do a little research! The big difference will be the color of the band, but just know that if you are changing your metal then a new setting will have to be made anyways - so take advantage of any other alterations you may want to make!

Custom design a new ring: New diamond, new band, new everything! Creating an original ring from scratch is always an easy way to make the upgrade you have been envisioning. Plus, being able to have a say in the custom design of such a special piece feels like it would be a very rewarding and memorable life moment.
Things to Consider Before Starting
To have the smoothest experience possible when upgrading your diamond ring, there are just a few other things to consider…
The new style: Having an idea of what you want the new style or design of your ring to be can be extremely helpful to the process. This will allow you to be ready to communicate what you are looking for so you can get the exact upgrade you are picturing without the runaround.

Budget: This one seems like a duh, but some changes are more cost-effective than others - like getting a new setting vs. upgrading the diamond. Being aware of what your budget is will be beneficial so that you are aware of how big or glam you can get with the upgraded features.

Sentimental value: Some things have sentimental value that could never be replaced. If you are thinking about upgrading but are afraid you might miss the OG diamond ring, then incorporating the original diamond into the upgrade or keeping the original and just buying a new ring completely might be a better option for you.
Listen friends, I am all about the fancy things in life - especially diamonds! If you want to upgrade your diamond ring, no matter the reason (or non-reason), then you should totally do it! Whatever it is that you want, the bigger, the brighter, the more uniquely you, I fully support it all. May you find exactly what you are looking for!