For some, thinking about creating a unique, custom-made, diamond engagement ring sounds daunting…yet others may find the idea fun or exciting. Whichever team you are on, this article is totally for you. We will run through the simple steps you will need to take to get from idea to finished product. Creating your own unique diamond ring adds an element of sentimental value that you will never get with any other random, premade ring (not that those rings aren't also beautiful, we love all the rings). It is most definitely the thought that counts here, but I find having total control doesn't hurt either… (or is that just me??)
Getting Started
We have a few ways to go about crafting a custom piece. If you are someone who wants to be involved in the whole process, or if you are creative individual, I would highly recommend finding a designer or even a local jeweler you can work with. Online can be a good place to look through tons of photos to find someone who matches your aesthetic and vibe. Going with an independent person or group will let you to have more hands-on involvement, allowing for full artistic potential. This process can take anywhere from 4 weeks to a few months or more depending on your person and the finalized design, so make sure you give yourself enough time.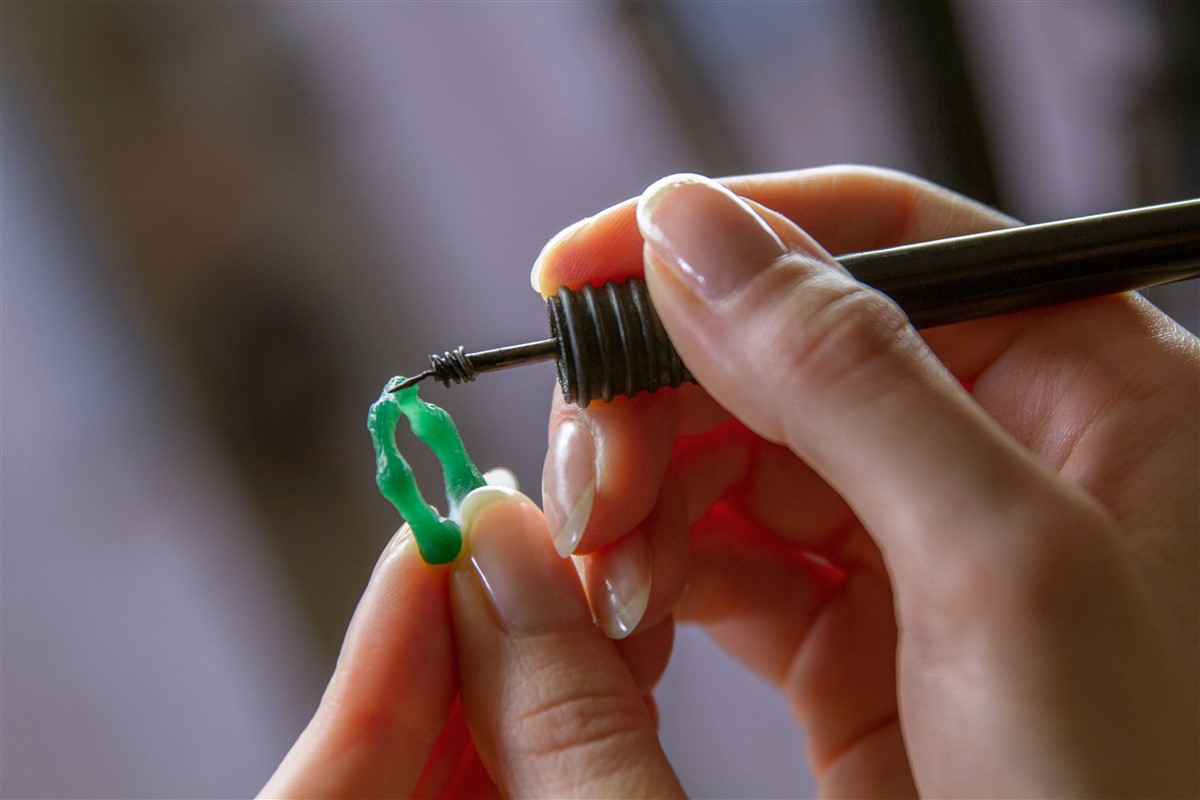 There is a little less creative freedom when crafting a piece from a box store type place. A lot of these businesses will have premade settings that you can choose from and then you will select a diamond to insert into it. The process is still custom and also much easier than the first option. I do consider these rings to be very thoughtful since you are putting the design together yourself. Additionally, there are several online companies (like Rare Carat) that offer this exact same custom process of band and diamond selection (for those of us who prefer the online world). Whatever you are most comfortable with is the right choice for you.
All of the retailers that list on our site also offer full custom designs if you don't find a setting you like. Give a shout out to one of the gemologists for more info!
Creating the Perfect Design
Regardless of who you go with to craft your special piece, the general process is pretty much the same. Once you know you want to go down the custom ring path, I would then recommend either coming up with an original design that you think you would want or look for multiple photos to give your designer as an idea of what you are looking for. And once again, start early friends! I can't say it enough. Life happens, sometimes things are delayed… and it's always better to receive your ring earlier rather than later in the end (trust me here!).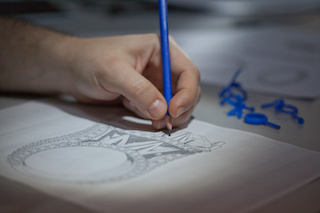 Okay if you can't tell already, the actual design is obviously the most important aspect of a creating your own unique engagement ring. Design aspects include selecting the diamond, diamonds, (or other stones) and the shape of said gemstones, choosing the setting and layout for the rock(s), picking a preferred metal, and then potentially deciding on a matching wedding band while you're at it (why not now that you are custom crafting genius??!). There can be a lot to think about with design, so I have an entire article solely designated to just straight ring design basics if you are interested (no shame self-plug).
Is it More Expensive to go the Custom Route?
Lastly, I want to discuss cost. I feel that a lot of people think if they do a custom piece, it will be more expensive. I actually find that to not be the case…because you have so much input during the entire process, the cost will be made clear and you will be able to adjust accordingly before anyone begins anything (if needed). There is a lot of control in this process for yourself, don't be afraid of it!
I hope by now we are feeling pretty good about the potential of creating your own unique diamond engagement ring. It can be a simple, low stress process if you know what you want. Find a jeweler, designer, or shop you like, make sure you have plenty of time for the process, and let the design ideas flow!