Budget
To better understand what kind of earrings you can design it is best to have an idea of what you are able to spend. With diamonds, price is dictated based on the quality of the stone as well as the carat weight. An earring that features many diamonds and has a heavier carat weight will cost more than a design with fewer smaller stones. What is great about design is that you can choose which diamonds and how many all based on how much you want to spend.
Styles
What brings you earring shopping today? Are you missing a favorite pair of everyday studs? Or are you looking for the perfect accessory to wear for a fancy event coming up? Depending on the function of your earring, there are a few different styles you can choose from.
The Stud
This earring is a classic choice perfect for every occasion and any budget. All you need to do is choose the diamond cut and total carat weight you are looking for and what kind of setting suits you. Some people prefer more prongs, some less, some people like screw backs, some pushbacks. Regardless of setting, shape and size, studs are a super versatile addition to your wardrobe.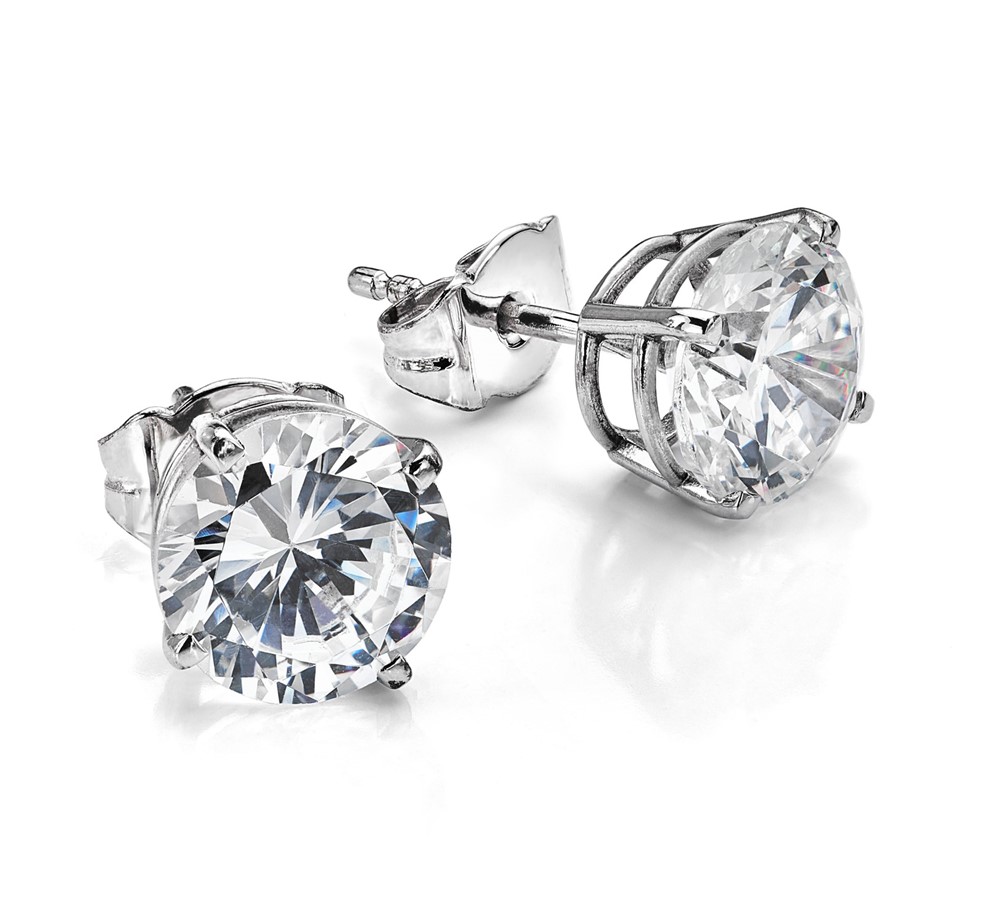 Chandelier Earrings
Another elegant and timeless choice of earring. With cascading diamonds and intricate metalwork and design depicting a similar form to the light fixture, this style of earring is great for special occasions, low necklines, and hair up do's. You can opt for a longer bigger chandelier style or there are smaller simpler styles available as well. Make sure you take the weight of the earring into consideration so that your purchase is as functional as it is gorgeous!
The Hoop
An everyday earring that easily glams up any outfit that has been in style since ancient Egypt! One of today's favorites hoop designs is pave set with tiny diamonds all the way around. There are also designs featuring prong set larger stones and some with scattered diamonds throughout. The hoop is a great everyday earring and when diamonds are added into the mix it becomes one of the top choices for work and play alike.
What is great about diamond earrings is that they are easily customizable and come in so many shapes and sizes. You can work with your jeweler to find something that fits your style and your budget in just a click! Happy Shopping!