Does Rare Carat Have a Warranty?
Yep, we sure do!
All of the retailers that list on our site offer a manufacturer's defect warranty. They guarantee that all items sold will be free from any defects at the time of delivery. If there should be any defects, the retailer will repair or replace the item free of charge.
If you encounter an issue, please reach out to one of the gemologists using our live chat or email us at marketplace@rarecarat.com.
The manufacturing warranty excludes coverage for normal wear and tear, loss of diamonds or other gemstones, product loss, theft or failure to obtain the repairs required to preserve the integrity of the jewelry.
Some examples of common jewelry issues that would NOT be considered manufacturing defects include:
The discoloration of precious metals caused by chemicals, makeup, immersion in pools and hot tubs or bathing.
Precious metals, especially prongs, wear down over time and may require restoration work as part of normal wear.
Prong catching, wearing out, or bending over time due to everyday wear or normal damage, allowing the diamond to fall out.
The loss of a diamond caused by damage from everyday wear or from other damage.
Theft.
For any additional coverage, you may want to look into jewelry insurance. It's easy and not super expensive! Most people add a separate rider on their current homeowner's or renter's insurance policy but you can also check out a company that solely covers jewelry like Jeweler's Mutual.
Why Don't you offer an Extended Warranty/Service Plan like some other stores I've visited?
Frankly, those types of service plans are riddled with fine print and are expensive when you really look at what you're being offered.
Yes, they typically do say that they'll replace any of the stones that fall out, even the center stone, but it definitely comes at a price. In order to make a claim using the service plan that you paid for, you must have had the ring checked and cleaned by the store you purchased from every 6 months or the warranty is void. Seriously, they even have a little card to keep track. Now it's not bad to check and clean your jewelry every 6 months, it's actually recommended by every jeweler out there, but what if you forget? What if you went down the street to a different store? Voided. So now you're out your initial investment and have no protection on your ring.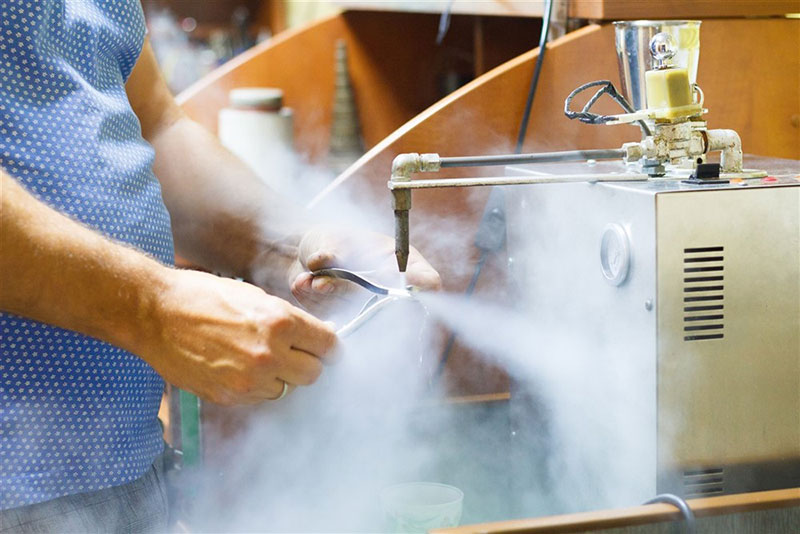 In addition to the check and cleaning every 6 months thing, if you ever need any repair work done, yep you guessed it, it has to go through them. If another jeweler touches it…Voided! So even if you're on vacation somewhere and you notice one of your diamonds is hanging by a thread for dear life because you have a broken prong, you have to wait to bring it in to be repaired or else your service plan is gonezo.
While it may be beneficial for some people, I don't think it's worth the hassle or the extra money. Honestly, I like being able to pick the jeweler who works on my jewelry…it's just like picking out the mechanic to work on my car (disclaimer: the car pictured below is not mine but I wish it was!) or the dentist who works on my teeth. Ok, I think you get the picture lol.

Anyway, to get back to the point, yes we do offer a warranty, no we don't offer any extended service plans and yes you should look into insuring your ring.
As always, if you have any questions at all, give our gemologists a shout. We are here to help as needed!
Search and compare prices and deal scores from over 70 sellers with a click
SEARCH NOW