Emerald Cut diamond; even the name sounds regal. It is indeed a classic and beautiful step cut diamond that refreshes us from the rounds, pears and ovals and brings us to a cut that is elegant and elongated and with an art deco sparkle.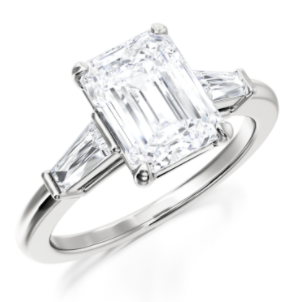 An Oldie, but a Beauty
Emerald cut diamonds are one of the oldest cuts of diamond on the market. They differ from other diamond shapes in that their clarity is the number one most important characteristic. Because of the way their facets are placed, the clarity of the stone is really what is on show.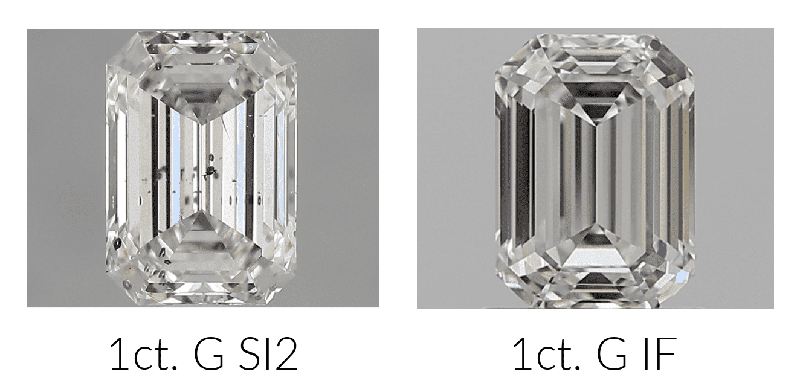 Emerald shaped diamonds have historically been used in jewelry since the 1500's and even today are still one of the most desired cuts of diamond on the market. They have cropped corners which adds to their durability and overall geometric/straight line look.
Some of the largest and most famous emerald cut stones belong to two of America's queen pop stars, Beyonce and JLo.
A Classic Choice for Any Setting Style
Whether your budget is for a 1 carat or an 18 carat stone, an emerald cut always looks sophisticated and fabulous. Some classic designs using emerald cut stones are an emerald solitaire or an emerald halo.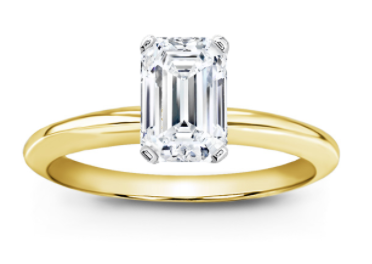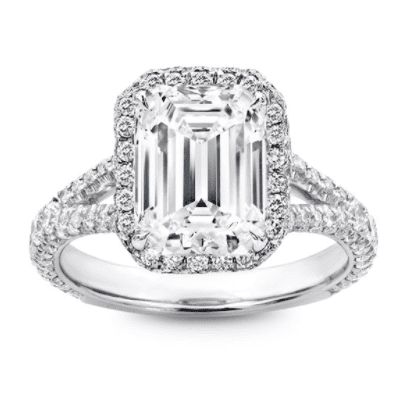 Don't Want to Take the Plunge on an Emerald Center?
If you are not sure about an Emerald cut center stone for your ring, maybe find a nice matching pair for side stones.
If rings aren't your thing, Emerald cut stones also make a fantastic pair of earrings. As studs or incorporated in a hanging design they add a subdued sparkle as they refract the light differently than other stones due to their parallel facets and proportions.
Emerald cut diamonds look quite special when loose or in a piece of jewelry and are a true symbol of elegance. Today they are still in the top 5 desired diamond cuts to purchase according to consumers. They are versatile and sophisticated with a certain boldness that other diamonds seem to lack; oh and they literally look good in everything.