"It's Not All About You!" Have you ever had someone tell you that? I have! It was during an intense discussion with my wife. I was trying to convince her to go along with me on something. But my wife was having none of it. Detecting there might be a selfish motive behind my request, she turned to me and said those dreaded words, "It's not all about you!" And you know what? She was dead on. In life, it is not always about us. Sometimes we need others to help us with decisions and be all that we can be!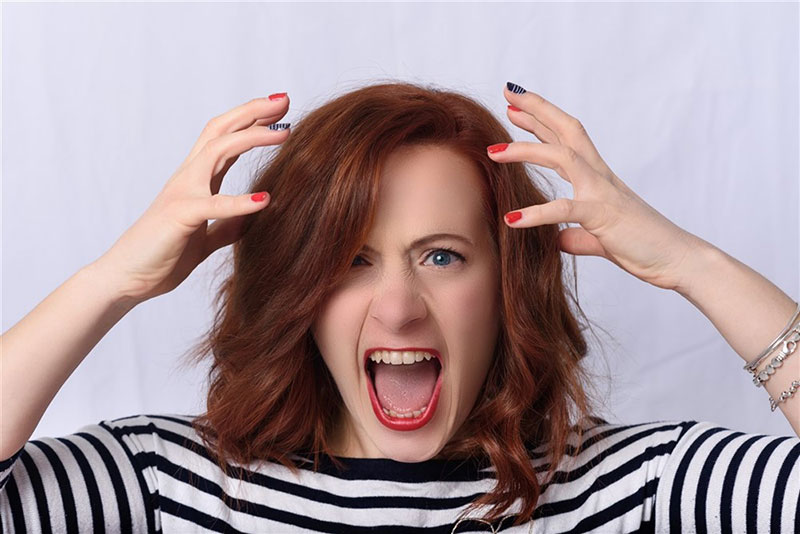 You might be scratching your head right now and thinking, what in the world does this story have to do with diamond accents? I'm glad you asked. There is a method to my madness!
What Is A Diamond Accent
When we talk about diamond accents it is always in conjunction with rings. There are two distinct categories:
Solitaire. A ring with a single diamond (popular for engagement rings).
Fashion. Any ring with more than one stone (diamond or color). These include wedding and right-hand rings.
Back to my story. Remember how my wife succinctly pointed out that everything in our relationship did not revolve around me? She was not scolding me. She was just pointing out that we are better together. A strong relationship is when two people share decisions equally. Well, sometimes a single diamond, although beautiful by itself, would be enhanced surrounded with a supporting cast of (accent) diamonds.
Popular Shapes
Any diamond shape can be used as an accent. From my experience as a jewelry appraiser, I would propose the top five shapes are round, baguette, emerald, princess and oval.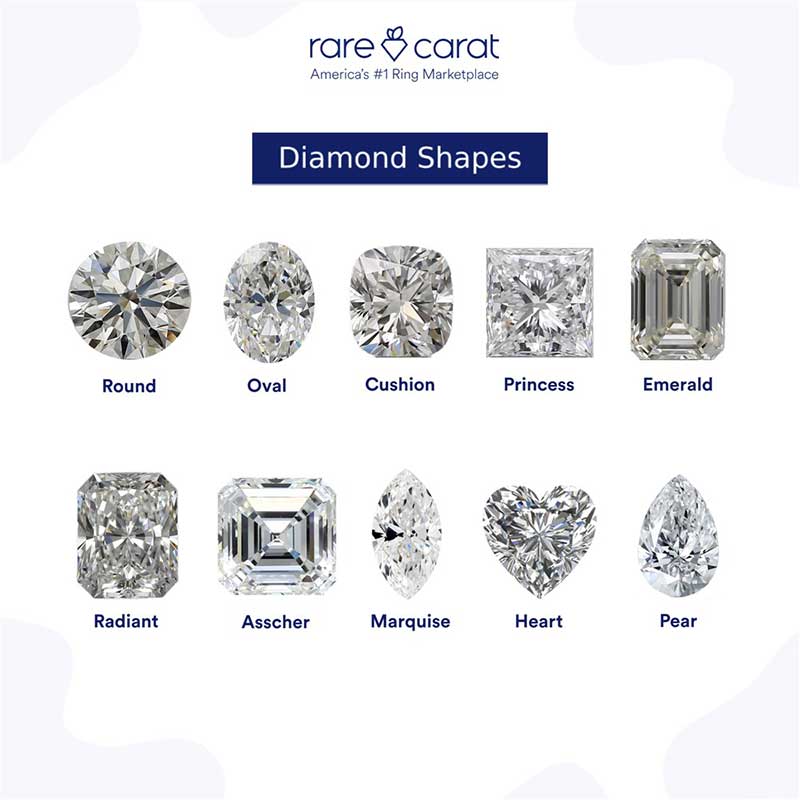 Round Diamonds
They can match up beautifully with any shaped main diamond. There are two classes of round diamonds. Single cut round diamonds have 17 facets. Full cut round diamonds have 57 (58 with a culet). Single cut diamonds are a great choice for the budget minded consumer. They cost significantly less than a full cut diamond. This is because fewer facets mean less labor cost to cut the diamond.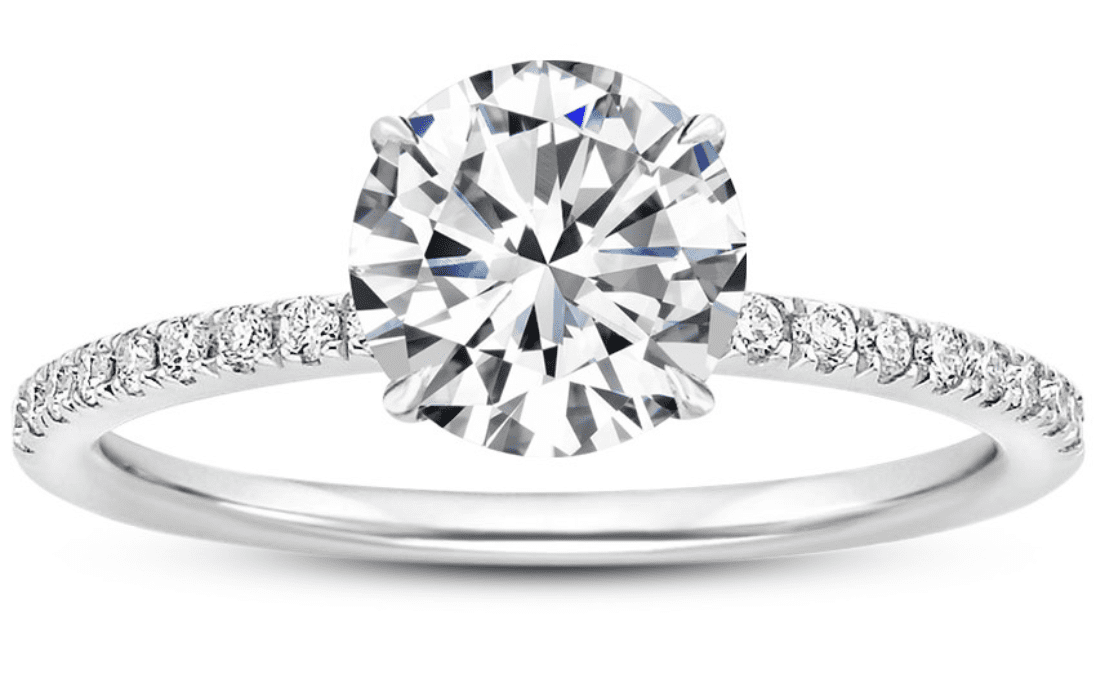 Baguette
There are two varieties. Straight and Tapered. Baguettes diamonds have facets that look like stair steps (step cut). They have 14 facets and are long and narrow (rectangular).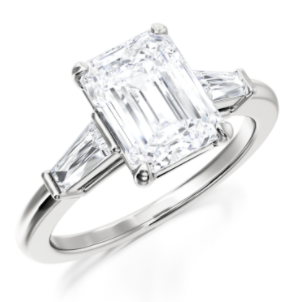 Emerald
Emerald cut diamonds are elongated rectangles with 57 facets and cut corners.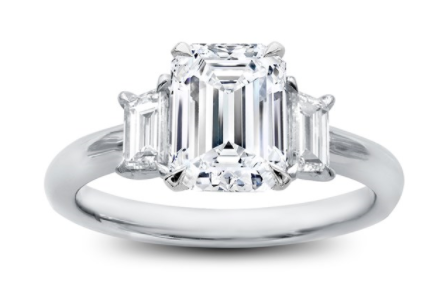 Princess
Princess cuts are square with 57 facets.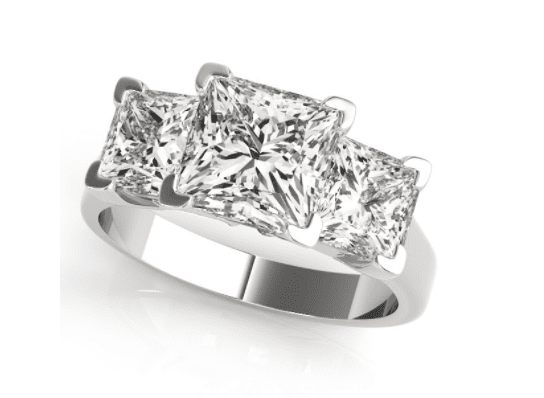 Oval
Oval cuts are simply an elongated round brilliant with 57 facets.
Creating Different Looks with Settings
How a diamond accent is set into a mounting can vary the look and feel of the ring. Some accent diamond shapes are more suitable to certain settings. Round diamonds work well in a pave setting. A baguette diamond is usually prong set. A princess cut looks great in a channel setting. Take a look at the many options available in how a diamond can be placed into a mounting.
Prong
The most popular and simple setting. A prong is a thin finger of metal that attaches to the top of the diamond to hold it into place.
Pave
Can be small prongs or beads arranged in rows. Very small beads can be refereed to as "micro pave".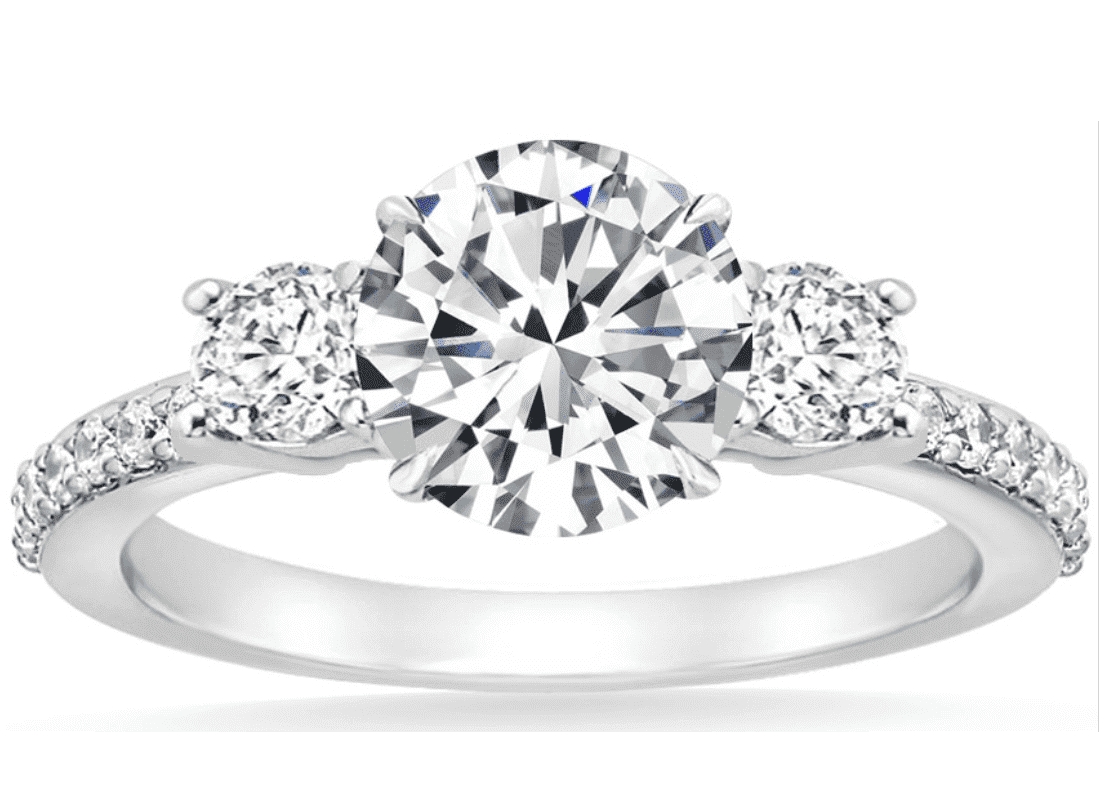 Channel
Diamonds are set in an open channel. The diamonds must have small groves cut on the sides to hold the diamonds secure inside the channel.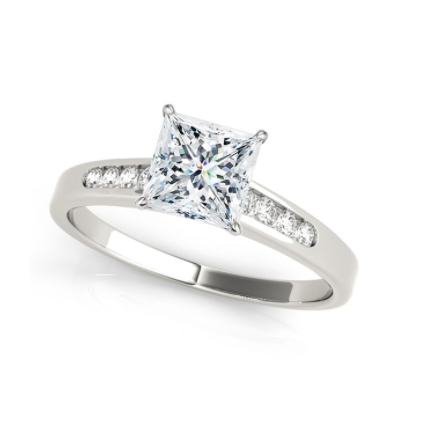 Bezel
The diamond is surrounded by a band of metal.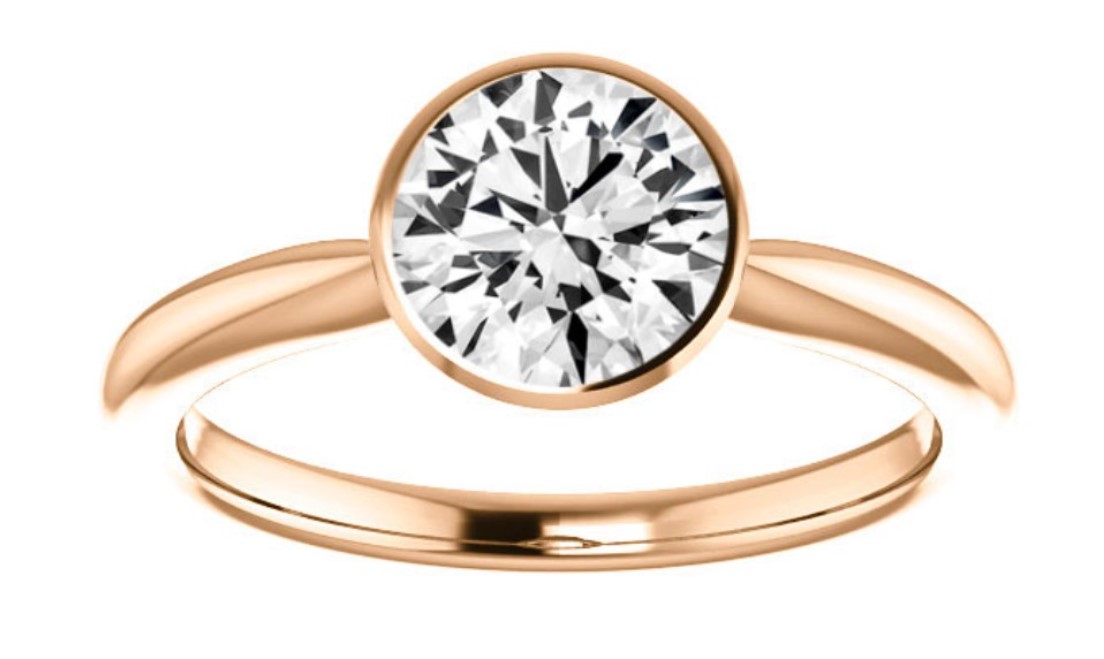 Tension
The diamond is held in place by two opposing metal strips putting pressure on the diamond. Only stones with a hardness level of nine or above can use this method.

Bar
Single opposing metal bars holding the diamond which is a similar process as the channel set.
Flush/Gypsy
The diamond is compressed down into the setting with just the crown extending beyond the metal.
The Choices Are Endless
Wow! The world of accent diamonds is extensive. The old saying is "variety is the spice of life." So many diamond shapes and styles of settings to choose from. This is one of the reasons I decided to enter the world of diamonds and jewelry. I will never become jaded (no pun intended) looking at the endless combinations of diamond accents and mountings!
More Is Better
I have read studies that say married people on average are happier than single people. That does not imply that being married is easier than the single life. It seems to suggest sharing your life with someone you love has more upside than liability. I was married forty years to my first wife who left this earth in 2013. I married my second wife in 2014. I cannot imagine spending my days alone.
Accent diamonds, like spouses, add variety and spice. A solitaire engagement ring is important. It is a promise of a future life being shared with another. The wedding band is added later accenting the main diamond. For me, being surrounded by a wife and children makes living much more pleasurable. Adding accent diamonds means more sparkle and viewing pleasure!