Top 10 diamond jewelry gifts under $1000 (2018)
With the holiday season just around the corner, there's a lot to pick from, and a LOT you could get wrong.
But with diamonds, you're probably going to get it right.
Here's our picks of recommendations of diamond jewelry gifts you could grab under $1,000. We've veered towards value for money here. Buy smart!
1. Sparkle, sparkle. When in doubt, hoop earrings will do the trick. Classic, elegant – hard to go wrong here. But, I hear you ask, why these over the other diamond hoop earrings out there? It's all in the details. Look at the back half, this one's got diamonds there too, which gives it a more more 'full' diamond look, which I personally like. You can just as easily go with a style that just has diamonds in the front half though, your call. The back tends to get covered anyways to be honest.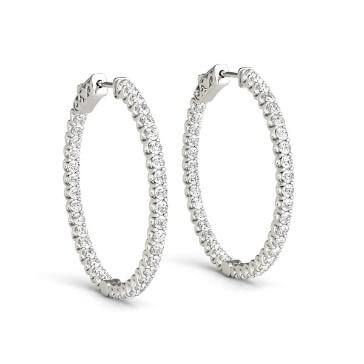 2.  To infinity and beyond…! Might be stating the obvious here – but watch out for multiple holes in bracelets like these = they are not one size fits all. (Think about the holes in your watch band, same principle and LESS HOLES – be careful if wrists are very thin or thick)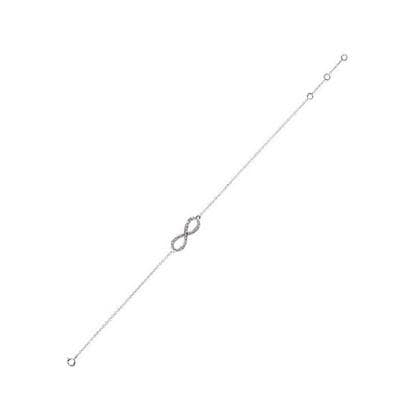 3.  Cute, round studs, another classic. Check what she usually wears though – if her usual jewelry is usually statement and bold, this is probably a ding! It's beautiful and classic, but an understated look.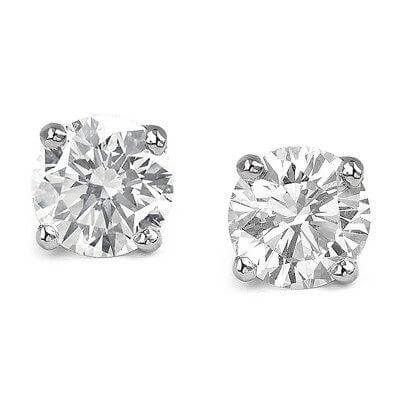 4.& 5.  Why buy one when you can buy two. Am I right or am I right?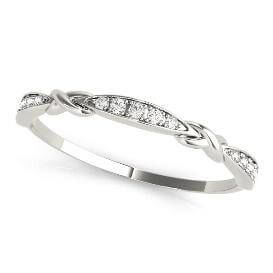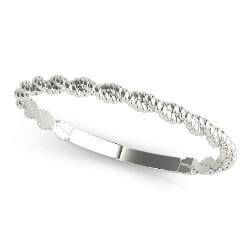 $575 , $250 (OK, I cheated – this one doesn't have diamonds)
6.  I'm a sucker for this silhouette. What's not to like? It works with pretty much each face shape. However, I'm going to repeat the advice with the studs above. It's a more subtle look – avoid it if she usually like chunky, bold jewelry.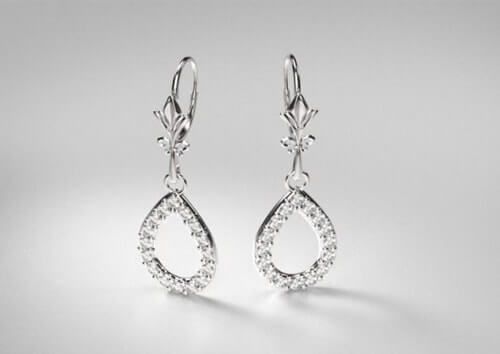 7.  Brb, my heart is melting.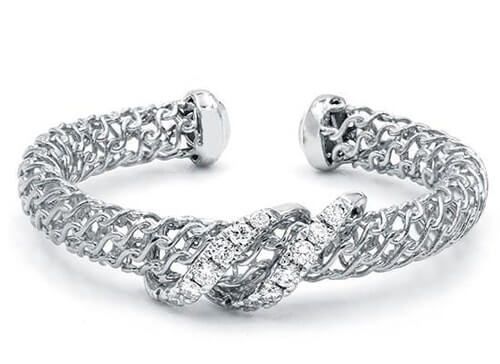 8.  In case you couldn't guess already - I'm a huge fan of classics, the kind you can wear every day, during the day and the evening. A bangle with a single line of diamonds is just perfect. BUT make sure you're looking at 'average' wrist sizes, this comes in one size only.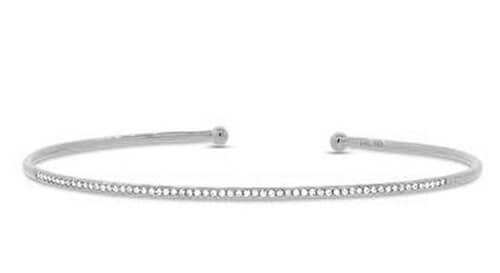 9.  I would totally get 'in line' for this one. (Yes, I went there)
10.  OK, this one's just over the $1K mark, but if you're tiptoeing past the line, here's where we would venture. And one last tip before we go – look at the metal color she usually wears. You can get this in yellow or pink gold to match what she tends to like!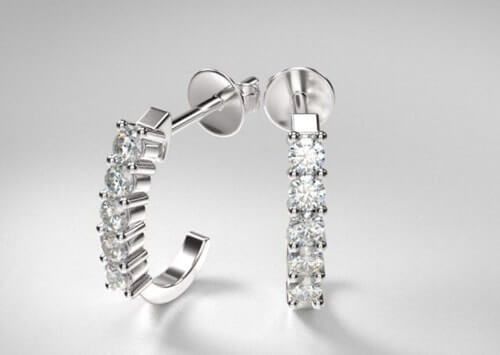 Search and compare prices and deal scores from over 20 retailers with a click
SEARCH NOW