Princess Cut MM to Ct Guide by Rare Carat
It's no surprise that carats are the standard measurement of diamonds, but most people don't have a mental picture of what a metric carat looks like, especially when the diamond's shape isn't the standard round brilliant everyone's familiar with. If you are at a jewelry store in person, this isn't a problem, since the stone in question is in your hands. In today's climate, with many businesses being predominantly online, sizing is quite the issue. Everyone has ordered a piece of clothing online only to notice the sizing was way off! So how do you find out the size your diamond will be when you are shopping online? Using millimeters (mm) takes out all the guesswork involved. Jewelers use mm to measure the length and width of a diamond, and that's precisely what you'll do too! Using the following chart and a mm ruler, you can find out what the dimensions of each princess cut diamond is, so you can buy diamonds online with confidence!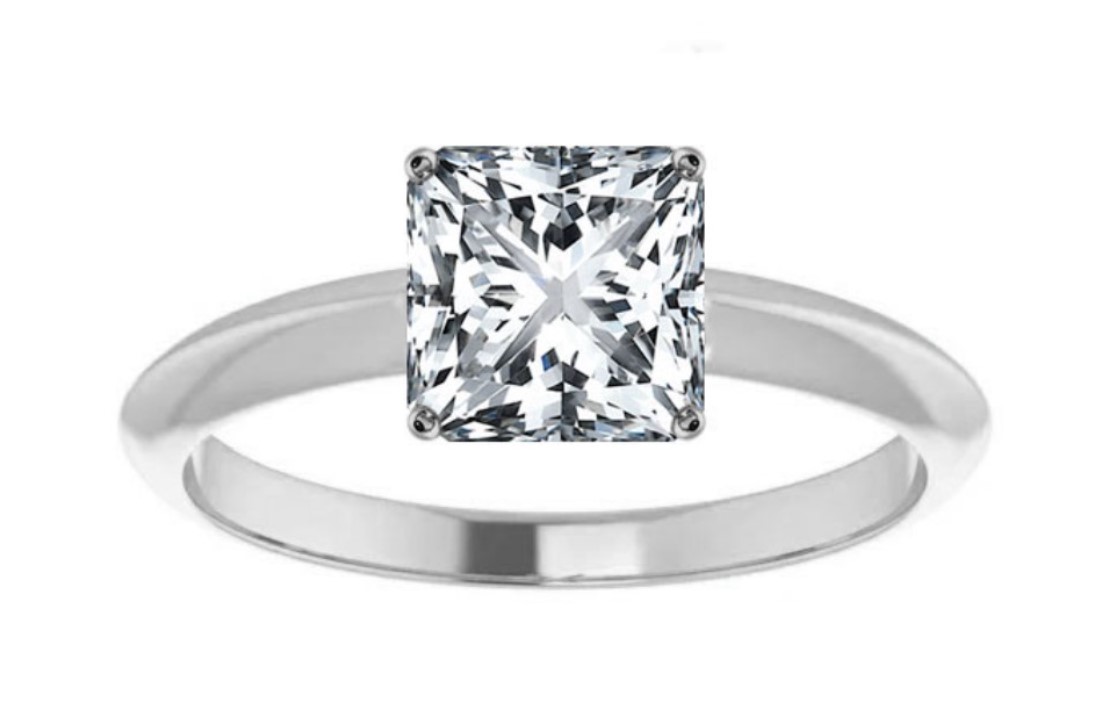 Measuring a Princess Cut
Since the princess cut is a square, the length and width measurements will be almost the same (often there is a small variance, but usually only a few hundredths of a mm.). These measurements are based on Rare Carat's ideal cuts. If the gem you are using to convert is below an excellent cut, the dimensions may not be reliable. Although this is a generalized table, there may be very slight differences from stone to stone being as no two diamonds are the same, but if you can easily spot a .2 mm difference then you should be the gemologist, not me!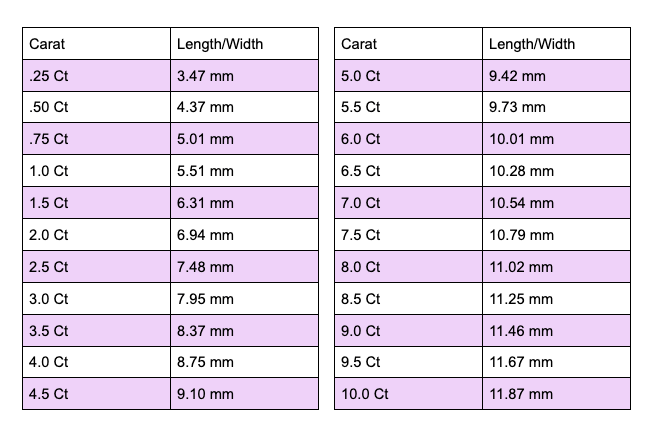 While using these conversions, keep in mind that Rare Carat has trained gemologists working around the clock and ready to answer any questions that may pop up relating to your diamond needs.
Search and compare prices and deal scores from over 70 sellers with a click
SEARCH NOW