The term Pave in jewelry refers to a specific type of setting of diamonds within metal. Usually, a pave setting features melee (small diamonds) that are set very close together, so much so that you can barely see the small metal prongs or beads that hold them steadily in place. The word Pave comes from the French word for pavement. Coincidentally, the visual aesthetic of a pave ring tends to look like tiny stones in a paved road or pathway.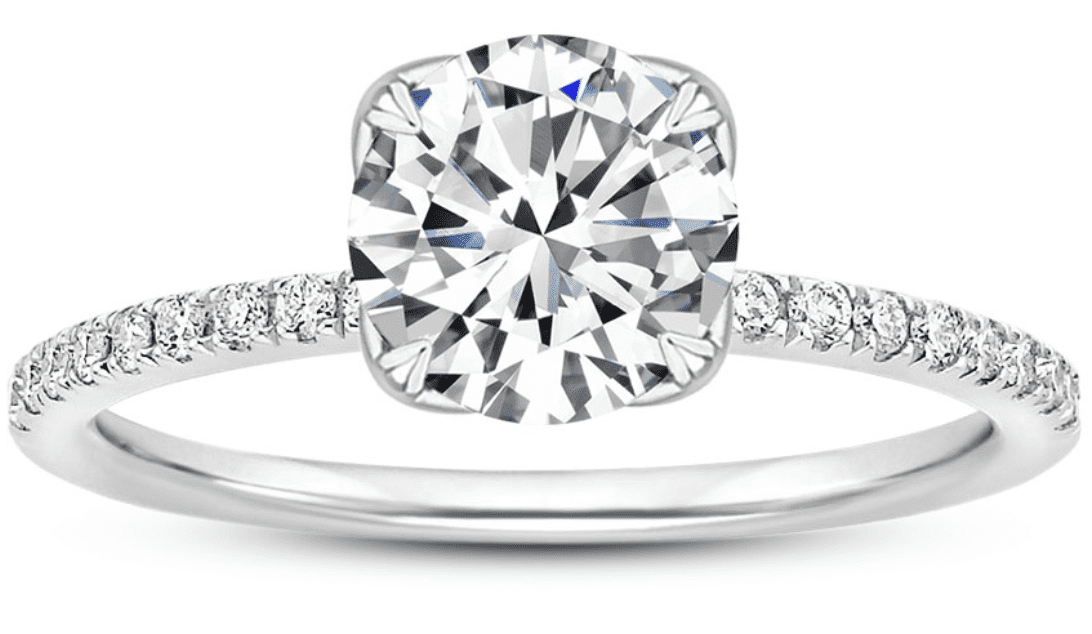 What is Pave used for?
Pave set diamonds are used in many pieces of jewelry, from earrings to necklaces and brooches. Many times larger diamonds are featured with pave accents and sometimes there are entire pendants or rings made up only of pave set diamonds all around. The more diamonds you use, the heavier total carat weight you will have in your design. Some designs even feature pave set melee that are different in size. This is a more modern take on the classic uniform pave setting.
Pave is Awesome!
The beauty of this style of setting is that it groups together nearly identical diamonds, setting them securely in metal that can barely be seen. This gives the effect of an invisible setting with countless diamonds and endless sparkle, an aesthetic that makes this design so popular for buyers of all ages and backgrounds. No matter what piece of jewelry you are shopping for or designing, one with pave set stones is sure to glamour up your wardrobe and stay in style for years to come.