Welcome to 100 of the greatest engagement proposal ideas of all time! If you are looking for fresh, fun, creative ways to pop the question, you've come to the right place. We've got imaginative, innovative, romantic, original ideas… with a few classics sprinkled in. Some are practical, some are elaborate, but all are full of love.
(S/O= Significant Other)
1. Ad in the Newspaper
This would be a cute breakfast in bed type setup… coffee, blueberry pancakes, whatevs. Take out an ad in the Sunday paper proclaiming your love, then wait for S/O to turn to that page.
2. Airboat/ Fan-Boat Ride
Whether it's a private airboat or a guided tour, a ride through the everglades, looking at gators and cypress trees, will most definitely be an adventure.
3. Apple Picking
If you've never been to an apple orchard in general, you should go... but especially during fall. Not only is it a beautiful backdrop perfect for proposing, you can sip hot cider, eat apple fritters, and take home fresh apples too!
4. April Fool's
This takes some lead-up before April (and might be slightly mean) but totally worth it… pretend to propose at random places over the course of a few months, so when April Fool's Day arrives, they think it's a joke - but this time you have the ring.
5. At Home
If there's anything we've learned recently, it's that we can do everything at home. So, if home is your happy place, decorate your special spot with handmade decor, cook a nice meal centered around S/O's favorite foods, and do whatever else you can to make this as special and as thoughtful as possible.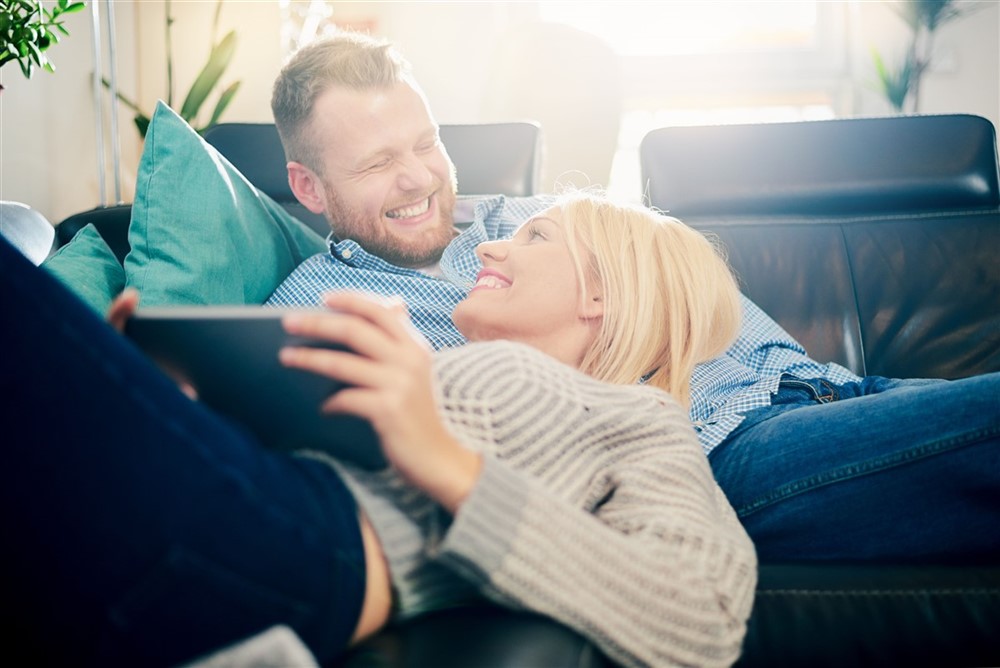 6. ATV (or Four Wheeling)
Set up a blanket with a picnic beforehand - then just happen to lead the way to that exact spot while adventuring.
7. Awards Ceremony
Host a little "awards ceremony" for your friends. Splurge on mini trophies that are given out for special honors that you and S/O have chosen (i.e. Most Supportive Friend, Funniest of the Group, etc.). Think of a surprise honor and/or a little speech to give your S/O… in which you also present the ring.
8. Balloon-Pop Painting
This one needs some explanation. Buy an extra-large canvas, a 4ft x 4ft type size, clear varnish, and some large, transparent tape. The goal is for the tape to appear invisible while on the canvas so you're going to mark off the words you want, and then coat the whole canvas in the clear varnish so it blends in. Fill up small balloons with paint of whatever colors you want (one color per balloon). Secure them across the top of the canvas in a straight line. Later, for date night, you and S/O will throw darts at the balloons, popping them, allowing the paint to flow down the canvas, creating a masterpiece to keep forever. Make sure you let the paint dry fully or this won't work! While S/O is distracted, un-tape the canvas - revealing the words below the paint.
9. Beach Bungalow
Spend a weekend at a private beach bungalow, sneaking in the proposal whenever it feels like the perfect moment.
10. Besties Weekend
Have S/O's best friends plan a "weekend getaway" in which these besties whisk S/O away to a special destination… where you are waiting.
11. Billboard Takeover
NYC… Times Square… perhaps?
12. Bowling
Ask an employee of the bowling alley to swap S/O's bowling ball out during mid-bowl (in the back) for a customized proposal ball before It rolls back to the rack.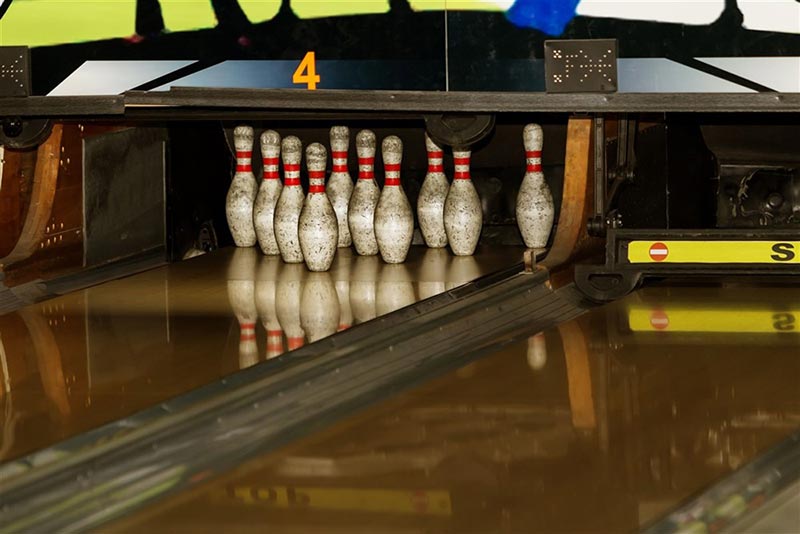 13. Camel Ride
…maybe through the Sahara, or Mexico, or any other romantic desert escape. Don't forget the sunscreen!
14. Camping
If S/O isn't already into camping, move on to other options. People who don't camp, definitely do not camp. Anyways, everyone knows the best part is the s'mores moment. I'm talking a sunset s'more session in which you ask S/O if they want a marshmellow but instead you hand over a small, marshmellow looking box.
15. Candle-Lit Pathway
Line an area with a million tea lights and rose petals, literally as much as possible. Make little heart shapes surrounding a pathway that leads from the door to where you're waiting.
16. Candy store
This one is sweet. Order customized candies and drop them off at the store early that day. When you and S/O walk in, you'll be surrounded by your faces on little chocolates and taffies and gummies (and whatever else they can make). Bonus points for renting out the store for privacy!
17. Carrier Pigeon
Or more romantically, a messenger dove. I don't know how they find you, but they do.
18. Caroling
I love a festive proposal, and Christmas carolers are the epitome of festive! Go caroling, or have the carolers come to you, either way - it's super cute.
19. Champagne and Strawberries
Doesn't this already sound like the perfect setup? Throw in a crackling fireplace and some Frank Sinatra in the background for the ultimate snuggly couple feels.
20. Confetti Blast
We're going to need a large fan and a ton of paper confetti for this… cover the floors, tables, and chairs, and if you can have it fall from the ceiling, perfect. Start the large fan as you both walk into the room, producing this dazzling confetti wonderland (and worry about cleanup later).
21. Create a Flip Book
Make it of you two as stick people standing together. And when the stick figure transitions to one knee while S/O flips through, be ready to do the same.
22. Dancing in the Rain
You'll have to wait for the perfect rainy day to ask for a dance, but imagine twirling through the rain while love songs softly play… how movie perfect does that sound?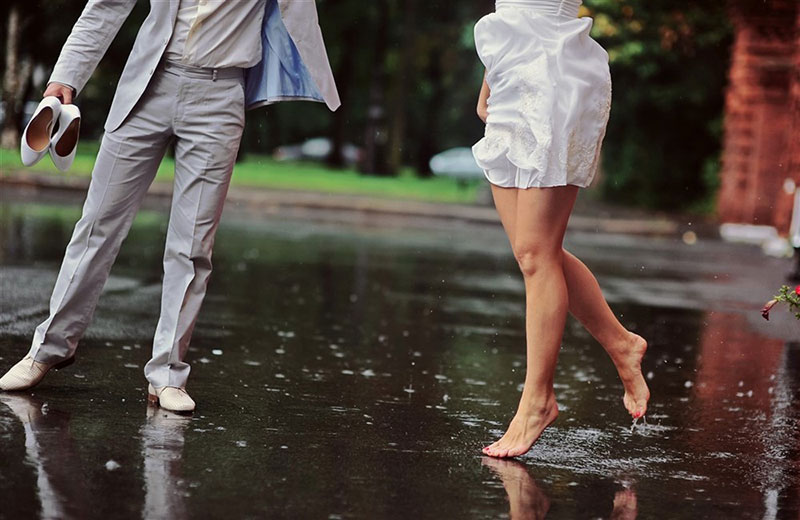 23. Dish with Writing at the Bottom
Order a custom bowl or plate with the proposal question written at the bottom. Serve food in the special dish to your S/O and wait until they get to the bottom of their food, revealing the surprise question below.
24. Drive-In Theatre
Okay so it would be ideal if you could rent out the whole drive-in and then play a short movie or slideshow you've crafted of your favorite moments together.
25. Drone Show
If you're into the tech stuff, a drone show would be ridiculously, technologically, cool.
26. Egg Hunt
I'm thinking Easter makes the most sense for this… and maybe hide the ring in a golden egg… but I'm not telling you what to do.
27. Farmer's Market
Ask a vendor (or anyone around) to pretend that they saw you drop something… then while "looking", take a knee and profess your love in front of all that fresh, beautiful produce.
28. Famous Location
Literally any well-known location, landmark, historical site, or venue would be great as a backdrop for the quintessential surprise proposal.
29. Firefly Watching
Whether you call them fireflies or lighting bugs, their soft glow, right before nightfall, is especially enchanting. They're only around for early summer so plan accordingly!
30. Fireworks
Intentional or unintentional, fireworks are perfect for a celebratory backdrop.
31. Fishing
When S/O isn't looking, "bait" your hook with the ring (extra securely), cast it out, and then reel it on in slowly.
32. Flash Mob
Gather all loving family and friends, look up some simple flash mob choreography, and pick an unassuming location. Don't forget to have it recorded! This one is priceless.
33. Flower Fields
An epic trip during springtime to somewhere like Holland or the Netherlands would be memorable… or even a local flower field is magical while everything is in bloom.
34. Fluorescent Paint
Paint a masterpiece but include a layer of transparent fluorescent paint at the end with your secret message. Flip the lights over to blacklight for the big reveal when you're ready. You could also use fluorescent paint directly on the wall, if it's your wall, and that's something you wish to do.
35. Food Truck
If you guys have a favorite food truck, or you're just food truck people in general, have them serve up a ring instead of the usual order.
36. Gem Mine Tour
Many gem mines allow tours, which is cool enough, but most mines also have dirt for the public to sift through - allowing them find treasures of their own. This feels like the best setup to me. Gently hide the (protected) ring in your personal pile of dirt and wait for S/O to discover it.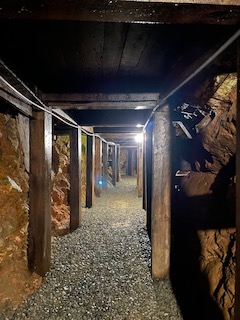 37. Ghost Hunting
Nothing says eternal love like a haunted house… but maybe your S/O finds a ring that night instead of a ghost.
38. Grape Stomping
Take a trip to a winery that offers grape stomping. Imagine the photo of you asking the question literally in the middle of stomping grapes… priceless! And maybe you'll even get to keep the wine you two made together during that special moment.
39. Hayride Through the Countryside
A beautiful, crisp, autumn day would feel perfect for a hayride through the rolling countryside.
40. Helicopter Tour
…past a waterfall… and/or anything else ridiculously beautiful would work.
41. Hike up a Mountain
Or a small hill, whatever works best for you. Go with a sunrise hike - you get the beauty of the sunrise, the calm of early morning, and the light to see on the way back down.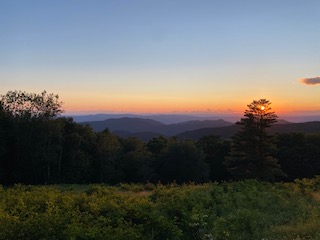 42. Hometown Visit
Take S/O on a trip back to their hometown. Upon arrival, ask to be shown their favorite spot. You know what to do once there.
43. Horseback Riding
insert romantic location at sunset
44. Ice Cube
Freeze a fake ring (because I don't know how a real ring would react) in an ice cube, or any other preferred form of ice, and then serve up your S/O their favorite chilled drink.
45. Imprinted shoes
Hear me out… custom made shoes that have an imprint on the sole… so when you or S/O walks through wet sand (or something similar) it'll leave the impression behind. (two feet= two words= marry me?)
46. Invisible ink
Write a love letter in invisible ink… letting S/O uncover the hidden words.
47. Jet Hangar
Rent out a private jet hangar for a dramatic dinner venue for two.
48. Jury Duty
I have no idea what a jury duty summons looks like, but I'm sure you could semi-fake one… just has to be believable enough for S/O to not ask questions. Either offer to drive them to the courthouse so you can really whisk them away to a surprise location, or insert a day, time, and address for S/O to show up at (if you think they won't google the address first).
49. King's Cake
…but instead of the baby or trinket being baked into the cake, the ring is added (after baking and covered up with icing).
50. Light House
Picturesque light houses overlook stunning water ways, forever devotedly guiding people home through the dark. This vibe feels like a beautiful place to propose.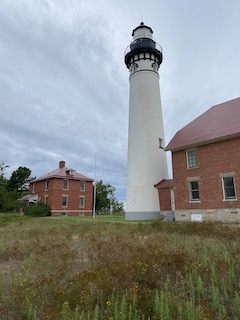 51. Light up the Side of a Building
This would need to be done in a city with skyscrapers… ask to have the windows coordinated to light up with the appropriate proposal words whenever night falls. Go to dinner or for a walk somewhere that the illuminated building is visible.
52. Live Music
This can be a large scale event, like a Beyonce-esk concert, or something much smaller - maybe some live jazz down at the corner bakery. Music fills the soul like love does so why not pair them together?!
53. Lobby of a Hotel
No, not your local hotel on the corner. I'm talking something bougie here people. Go big!
54. Mime Class
Take a mime class together… but have the instructor in on the surprise so they can set you up for the perfect (silent) surprise execution.
55. Movie Theatre
Rent out an entire theatre for whatever S/O's favorite movie is but invite all family and friends to pretend to be the other movie goers (in the dark). For a little excitement, I'd probably go with hiding the ring in a Milk Duds box.
56. Nighttime Desert Hike
Doesn't have to be a full-on hike per say, but a walk through the moon lit desert during the calmness of the night certainly feels intimate.
57. On a Carriage Ride
…being pulled by horses through gently falling snow, while sipping hot cocoa, wrapped in a warm blanket.
58. On a Cliff
…overlooking a beach below where you have candles or rocks or something visual spelling out the big question.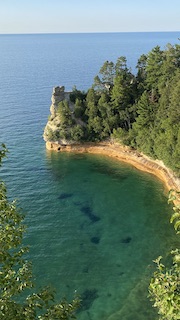 59. On a Hot Air Balloon
…during the golden hour when everything is kissed by that warm, sun-soaked hue.
60. On a Plane (by plane I mean private jet)
…stocked full of champagne and flowers.
61. On a Rollercoaster
…right before it hits that part where they take a photo…
62. On a Sailboat
…at sunset! Duh. And if you want brownie points, have friends and family waiting to join in for dinner when you dock!
63. On a train
…through a beautiful mountain pass, at dusk, over roses and candlelight. This idea oozes romance.
64. Photoshopped Photo Album
Create a photo album (real pictures) of you two throughout your relationship, but on the last page photoshop a proposal picture. When you guys hit that last page, hit your knee.
65. Piggy Bank Crafting (and smashing)
Spend date night painting piggy banks, one of which is already holding the ring (wrap it in bubble wrap so it doesn't make any noise). Record yourselves breaking the piggy banks and the shock of the reveal of the surprise within.
66. Piñata
Pick a special piñata design for your S/O or have it custom made. Fill it with ring shaped candies but keep the real ring in your back pocket until the piñata is broken.
67. Plane Flying a Banner
This is a classic. For us beach lovers, there's nothing like the waves crashing, warm sand between our toes, and then the roar of an airplane toting a long, customized, vinal banner. Just double check S/O's name is spelled right beforehand!
68. Plane Writing in the Sky
Kind of like the previous one, but with those cool cloud trails.
69. Plant Flowers Strategically
This idea takes time and forward thinking, but it is so totally worth it. Plant flowers (whenever you're supposed to plant flowers) in the outline of "Marry Me?" and wait for spring. When everything begins to bloom, have S/O come see your work.
70. Pokémon Card
Make a super special proposal Pokémon card and then slip it into a pack of normal Pokémon cards that you gift your S/O.
71. Private Cooking Lesson
Pop the question somewhere between making gnocchi from scratch and enjoying warm chocolate lava cakes with champagne.
72. Quick Fire 20 Questions
Video you and your S/O playing a rapid fire game of 20 questions, with the last one you ask being the most important.
73. Rent Out a Jewelry Store
Let S/O pick out the special ring, with you by their side, in an empty store. How spoiled would they be?!
74. Rent Out a Sporting Arena
This would be epic for a die-hard sports fan who has a favorite stadium. Or you can settle for a special message on the video board, that's cool too!
75. Rooftop
Any rooftop with an amazing view will most certainly do.
76. Room Filled with Flowers
I'm a huge flower buff so filling a room full of fresh flowers, literally floor to ceiling, sounds magical. For bonus ambiance points - pick a room with a view.
77. Room Service
Ask the staff to have the ring "served" under one of the lidded dishes delivered to your room.
78. Run a Marathon Together
This could be a legitimate marathon where you train together for months and months or something way less stressful, like a mud-run. Go with whatever your speed as a couple is and make sure you get a photo at the finish!
79. Safari
…or one of those drive-thru safari parks would be fun if Africa isn't a current option.
80. Scavenger Hunt
Personalize the hunt! Including sentimental ideas is really key to making this romantic. Create clues that will have S/O reminiscing about things like the first date, favorite place together, best memories, etc.
81. Scuba Diving
Customize a large shell beforehand… but keep it on you so it doesn't float away before you're ready. When it's time, let S/O "find" it amongst the fishes.
82. Singing Telegram
This idea makes me giggle… who wouldn't love a singing telegram in real life, in general?! Now imagine the look of surprise when your S/O not only receives a singing telegram, but also a singing telegram with a proposal included. So good!
83. Sky Diving
…but have a custom made parachute that has the question printed across it. As the parachutes are deployed, you'll be able to propose midair.
84. Speeding Ticket
Ask a law enforcement friend to do a ride along in their squad car, during which they happen to coincidentally pull over your S/O…
85. Sporting Event
In this scenario the question isn't popped via kiss cam or scoreboard. You know how almost every sport has those fan interaction mini games? The half-court shot or a race around the bases, etc. Talk to someone in management to get you or your S/O selected to play. Make sure you both go down when called (one to compete, one for moral support). After the mini game is completed (or maybe there was no actual game at all)… bam! Question time.
86. Star Gazing
An open field, a telescope, and a comfy blanket sprawled out under the heavenly bodies…
87. Switch-A-Roo
Have S/O plan out their bestie's surprise engagement party… only to show up and it actually be their own.
88. Telephone
Yeah, I'm talking the old school telephone game where one person whispers a phrase to another person, who then whispers what they thought they heard to the next person. Casually suggest the game while hanging with a group of friends but make sure you line up next to your S/O so you can whisper the surprise question instead.
89. Tequila Train
Yes, this is a real thing and yes, it's in Mexico. A unique idea if your S/O is a tequila person… but since it's all you can drink I would suggest proposing in the beginning of the ride so you two can celebrate for the rest of it.
90. Thanksgiving Speech
Another festive proposal! When family is gathered around the table, feeling the holiday spirit, giving their reasons they are thankful, you give all the reasons why you're thankful for your S/O before pulling out that beaut of a ring.
91. Tied to a Puppy
…cause then you know they would definitely say yes.
92. Tiny Turtles Hatching
One of those nighttime baby turtle things where they all hatch and run to the ocean to begin their exciting new lives! Baby turtles and moonlight sound unforgettable.
93. Under a Gazebo
Wrap the gazebo in twinkle lights and fresh flowers to give it the storybook vibe you most definitely want.
94. Valentine's Day
This seems like a given idea considering the day… and no matter how you decide to do it on this day, it is an excuse to go all out as romantic cliché as you can stand. We're talking pink and red roses, chocolates, champagne, love letters, teddy bears, literally everything you can think of. Commit to the theme!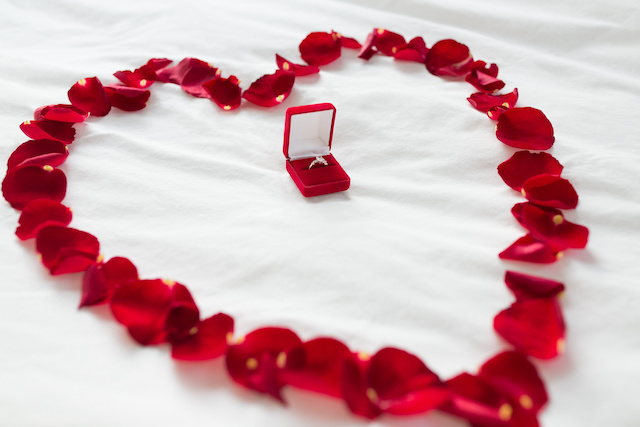 95. Vineyard Stroll
…while sipping on wine produced from the very vines you're about to propose under. Seems quite full-circle.
96. Volcano Adventures
If you like it hot, touring an active volcano is fire (literally and figuratively).
97. Whale Watching
How epic would it be if there were a way to line up the proposal right as a passing whale sprays water?! The photo alone would be ridiculously epic, let alone the actual experience.
98. Whiskey Tasting
…or bourbon, tequila, beer, wine, whatever you and S/O prefer. I'd suggest reserving the whole place just for you two (or make it a party with family and friends). Decorations (or at minimum flowers) would really complete the scene.
99. Write a song
Or a poem, short story, haiku, or whatever you'd prefer… but nothing means more than the time and effort spent creating something personal.
100. Zipline
Complete the zipline first so you can be waiting on one knee at the bottom when S/O comes zipping in.
No couple is the same! The best idea is the idea that is perfect for you and your S/O. Truly, there's no wrong way to ask your love to spend the rest of their life with you. Being thoughtful, an element of surprise, and a splash of romance is the perfect proposal combo. Good luck and best wishes to the future happily engaged couple!