Rare Carat's Watson-powered chatbot will help you put a diamond ring on it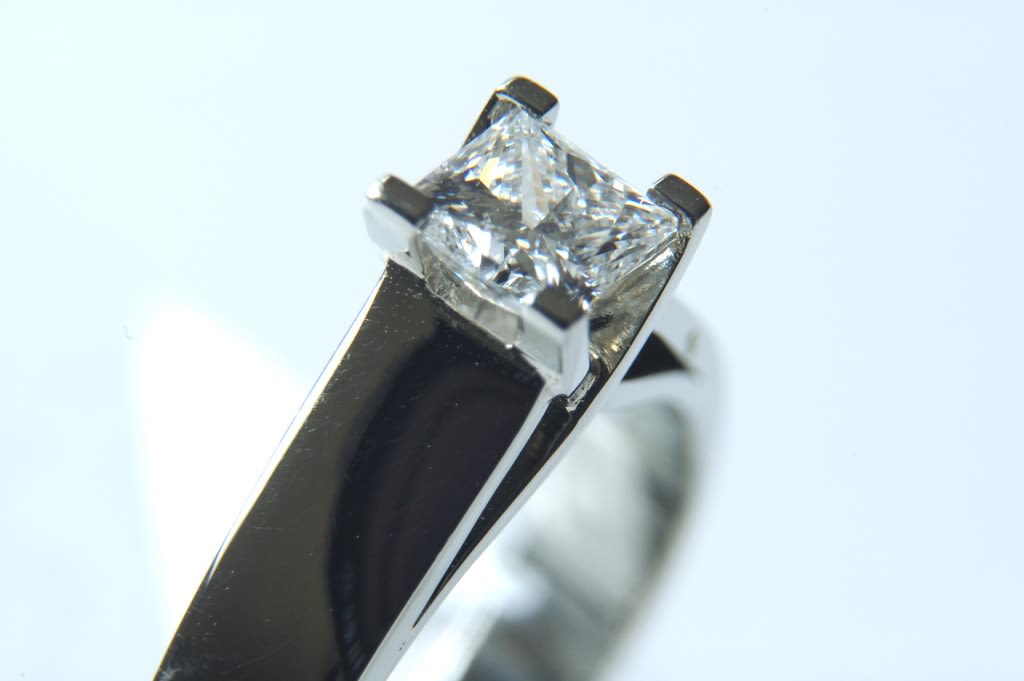 Posted Feb 15, 2017 by Jonathan Shieber (@jshieber)
Update: This post was updated to reflect that conflict diamonds are used to back insurgencies or rebel forces in Africa.
The rituals of courtship have changed since 1477 when the Archduke Maximilian of Austria bought the first diamond engagement ring for Mary of Burgundy, but for many folks across the world diamonds still are everyone's best friend.
That's why Ajay Anand, a former consultant, has launched Rare Carat.
Unlike any number of other jewelry peddlers (online and off), Rare Carat doesn't sell anything. Instead, it bills itself as the Kayak.com of diamonds, providing price transparency in the business to give consumers the lowest-cost, highest-quality option.
The company just launched a chatbot called "Rocky" — powered by IBM Watson's natural language processing services (which this lowly reporter thinks is a bunch of overstated BS) — to help anyone in their search for that perfect (non-conflict-sourced) diamond ring.
The power of diamond rings in pop culture was cemented long before Marilyn Monroe's swanning across a soundstage. De Beers (pretty much the sole proprietor for diamonds in the world for over a century) made a concerted push on popular culture to make diamonds a thing.
The status of the diamond ring as the highest material manifestation of true love was cemented in 1947 by a Philadelphia ad woman, Frances Gerety, who penned the slogan "A diamond is forever."
The ads worked.
Diamond jewelry sales peaked at $72 billion, based on data from Statista through 2013, and data from Bain & Co. To this day, and in this culture, it seems if you like it, you better put a ring on it.
Numbers like that, in an industry that's notoriously opaque, invariably grab the attention of startup companies. Diamonds are no different.
Martin Roscheisen, the San Francisco-based serial entrepreneur who founded FindLaw, TradingDynamics, eGroups and the solar technology company Nanosolar, raised $100 million in 2015 for a company called Diamond Foundry, which makes lab-grown diamonds.
Last year Bain Capital spent $500 million to acquire Blue Nile, an online diamond jewelry retailer, while the Indian online jewelry retailer Bluestone.com raised $30 million in a July financing. The Chinese fund CSC Venture Capital also got into the action investing as part of a $10 million round in the rejuvenation of one of the dot-com boom's diamond busts, the Austin-based Ice.com.
The company was born out of Anand's own frustrations shopping for a ring. Bootstrapped with $1 million, the company is on pace to hit $20 million in diamond sales this year.
Behind the scenes is a chatbot powered by Watson and a network of sellers guaranteed by another IBM partner, the blockchain-based diamond ledger, Everledger. For good measure, Anand also throws virtual and augmented reality into the mix (I'm not sure where, but apparently the company uses 'em).
"There's a lot of money to be saved if someone can help you with this game," Anand says. "It's as much money as I spent on my fucking car on a little rock. As a consumer, I'm absolutely sure I'm going to get screwed [in the buying process]."
For Anand, there are few better use cases for a bot than diamond shopping.
"The bot is where it's at," he said. "There's high information asymmetry between you and this bot… and it's a perfectly structured decision."
Any queries around cut, color, clarity and carat can be handled by the database to serve up a decision on the best ring for the best price, Anand says. He likens it to an "extremely smart, unbiased jeweler."
It could also be the bane of the diamond industry.
Online pricing could create price transparency in an industry that depends on opacity. Of course, diamond buyers in Antwerp and New York have access to the wholesale prices of diamonds, but once it enters the funnel to create a piece of jewelry, all bets are off.
Rare Carat and companies like Diamond Foundry want to break that stranglehold. Not only because the diamond industry partially is responsible for propping up rebel forces operating across Africa (who rely on the spoils that come from the sale of conflict diamonds), but because it will lead to a better deal for consumers.
That's what Anand is hoping for… Not just for himself, but for anyone who wants to continue to support the diamond ring as the vestigial symbol of patriarchy and the late-fifteenth-century pillar of courtship and commitment that it is.
FEATURED IMAGE: JER/FLICKR UNDER A CC BY-ND 2.0 LICENSE