How Rare Carat's AI gemologist helps customers buy the perfect diamond
Rare Carat introduced the world's first AI chatbot that helps customers through the purchase of a diamond.
Link to original article | Sneha Jha  |  ETCIO  |  Updated: September 22, 2017, 17:10 IST 
Diamonds are created under pressure. But why should the buyer be under pressure while purchasing one? That essentially is the premise behind Rare Carat, a New York based e-commerce platform for buying diamonds. Founded in October 2016 by Wharton MBA graduate Ajay Anand, Rare Carat has emerged as the MakeMyTrip of diamond purchasing.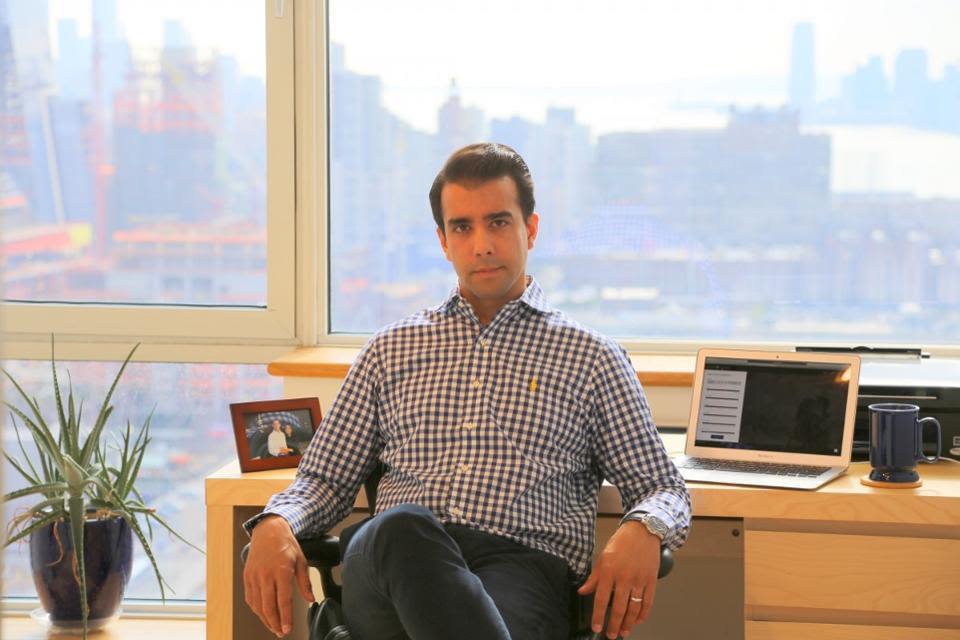 Say it with diamonds
It all started in July 2015, when Anand decided to pop the question. As the ultimate romantic gesture, he wanted to purchase a diamond engagement ring for his girlfriend. His limited knowledge about diamonds did not help his cause. Anand found himself between a rock and a hard place, quite literally.
Anand is not alone in this predicament. A vast majority of customers find it tough to purchase diamonds.
For most people, it is one of the most expensive purchases of their life, after a house and a car. They know next to nothing about the product. They are only buying it out of social obligation. And most likely, they are coughing out three months' salary on the purchase. Sure, they want to get their money's worth. But how? Especially, when the entire purchasing process is laced with information asymmetry.
Premier jewelry retailers like Tiffany's offer a sparkling fare but they charge an astronomical amount of money. "The luxury jewelry brands are infamously opaque. They take advantage of the customer's inexperience and lack of research, use pressure tactics and eventually make you pay an eye-popping amount," says Ajay Anand, Founder of Rare Carat.
This thought- more a realization was the genesis of Rare Carat. The business model was born out of Anand's personal experience and need gap analysis.
Rare Carat does not stock or sell diamonds. It just sends you to trusted retailers who do. To be precise, it is a marketplace for diamonds, connecting consumers to major online and offline retailers. It offers prospective buyers, a platform for comparison shopping and price transparency by connecting them to diamond retailers.
"We found that diamonds are a heavily researched category. Most value-conscious consumers do a long intensive research online before splurging on the rock. The millennial consumer who is savvy is used to comparison shopping. He won't buy a shampoo on Amazon unless it has 4 stars. And we are talking diamonds here. Online comparison shopping lends itself suitably to purchasing diamonds.With that in mind, we wanted to educate the customer through the entire purchasing process," he states.
Rock solid shopping tips
Stanley Marcus, the founder of American department store Neiman Marcus, once famously said: There is never a good sale unless it's a good buy for the customer.
Rare Carat has adopted this as its guiding philosophy. The startup is conquering new frontiers in customer innovation by pioneering the use of AI in diamond purchasing.
In February 2017, Rare Carat introduced the world's first AI chatbot that helps customers through the purchase of a diamond. The conversational bot is powered by IBM Watson services from their development cloud and is available at Rare Carat's website.
Aptly named Rocky, the chatbot offers rock-solid shopping tips to customers, just like a certified gemologist. Assessing diamonds on the parameters of price, color, carat, cut, clarity, fluorescence, Rocky enables customers to compare the price of diamonds across various online retailers, like Brilliant Earth, Costco and Blue Nile to get the best deal.
Diamonds are hard but buying them shouldn't be. That's the motto of the chatbot. Rocky the bear evaluates diamonds on parameters such as carat, cut, color, clarity, polish and depth to help customers understand how these variables influence the cost of diamonds. It is an education intensive bot. Rare Carat uses machine learning, data science, deep learning specifically Convolutional Neural Networks and computer vision to determine what is a good deal.
"Rare Carat's technology pulls on the deep trove of data that it has generated over the last four months, including 10 million data points on diamond prices and parameters, as well as more than 2 million user searches, and more than 100,000 messages the company has exchanged with users," reveals Anand.
And that's not all. Rocky goes to school every day. A certified gemologist appraiser studies everything that Rocky has done through the day. This information is put into the NLP and Rocky gets a little smarter with every passing day, " he shares.
Gem of an idea
Since its launch, Rocky has seen a good traction with customers. "Rocky is like an unbiased gemologist. It works with you to help you find that perfect diamond without resorting to coercive tactics," Anand avers.
The numbers speak for themselves. In just 338 days the chatbot has helped Rare Carat amass a 1,234,770 strong user base and seen 2,296,117 searches on its platform. Six months into its launch, Rare Carat had powered more than one million diamond searches and driven tens of millions of dollars of diamond sales With the use of AI, Anand has struck upon a gem of an idea to help customers get their money's worth. As the next logical step, Rare Carat is toying with the idea of virtual reality to emulate the process of trying on a ring and envisioning what a ring would look like once tried on.
"In future, we will also explore additional Watson services, like Watson Vision to read grading reports. Rocky is programmed to learn from his conversations over time, giving diamond-purchasers access to a diamond-expert at their convenience," he informs.
Diamonds, they say, are a woman's greatest weakness and a man's greatest expense. But now with Rocky's rock solid tips, customers can indulge in diamond shopping without paying a king's ransom.
"We are not targeting the customer segment that wants luxury retail experience at jewelry brands like Tiffany's, Hary Winston, and Cartier. We want to touch a vast majority of customers who just want to make sure they are getting their money's worth," concludes Anand.