NEW YORK, April 27, 2017 /PRNewswire/ -- Rare Carat, a New York City startup likened to the "Kayak of Diamonds" by Forbes, announced that it has powered 1 million diamond searches in six months after launching in October of 2016.
Founder Ajay Anand, weighed in: "A million searches for us is a milestone that says we've found product-market fit. It also speaks to the incredible work of Product VP Martim Schnack and the development team, as well as the tenacious creativity of the customer acquisition team. It's hard to nail down a precise number, but our platform has driven tens of millions of dollars of diamond sales in a few short months."
Rare Carat sat down with Refinery29's Senior Editor, Alexandra Ilyashov, who helped to mark the moment with a piece exploring the wealth of data generated by users across the country.
The data
Rare Carat's data science team generated infographics on spend by state, with little surprises in the highest and lowest spenders: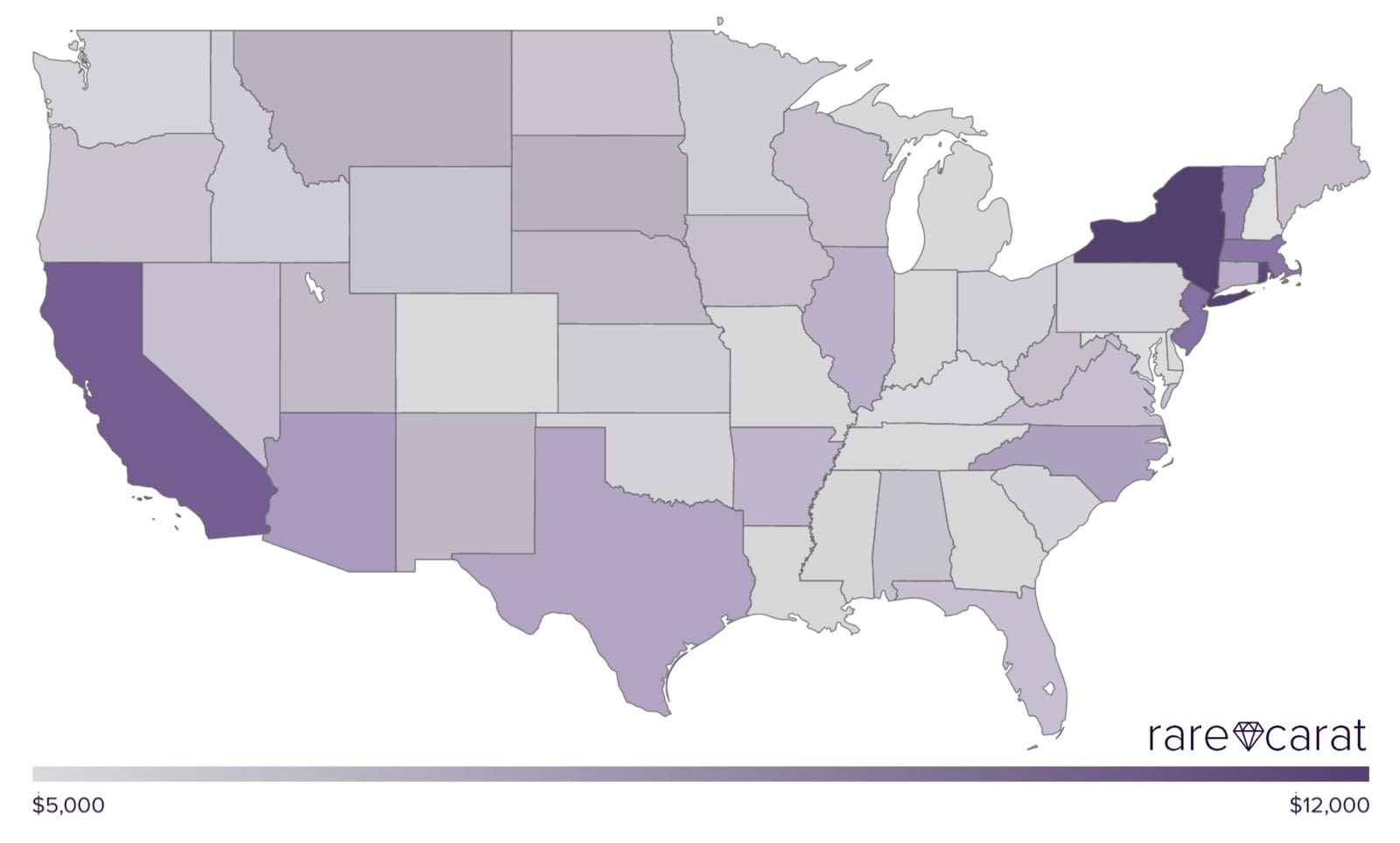 Top 5
New York: $11,692
Rhode Island: $11,365
California: $10,747
New Jersey: $10,269
Massachusetts: $10,154
Bottom 5
Montana: $5,568
South Dakota: $5,611
New Mexico: $6,051
Nebraska: $6,059
Utah: $6,171
The team also looked at average state incomes as a proxy, and found that people were dropping 2.2 months' salary for the stone, ranging from 1.4 months in South Dakota, to 2.9 months in Arizona.
On size, New York topped out the states with an average rock of 1.70 carats, and New Mexico was the lower bound, at an average of 1.16 carats.
Looking at shape trends, the round diamonds dominance is waning and the other shapes are growing in popularity. Ovals diamonds are the breakout star of 2017, rising 40% in just six months.
More user search data can be explored on Rare Carat's data page.
Rare Carat's tech-first approach
The startup has emphasized data and technology to carve out a niche in the crowded jewelry industry. The data science team has turned Rare Carat's market intelligence into a source of competitive advantage and has built industry-first proprietary machine learning and machine vision technology.
Rare Carat has also worked with IBM building on Watson to launch Rocky, world's first artificial intelligence jeweler. The launch was covered by TechCrunch, and NPR's Morning Edition, and VentureBeat.
For media inquiries, please contact pr@rarecarat.com.