From Diamond Dummy to Rare Carat CEO
Today I am happily married to a pretty cool woman, but it wasn't always this way.
To get here I had to buy a diamond. She'll argue that she would have married me anyways, but I'm sure it didn't hurt.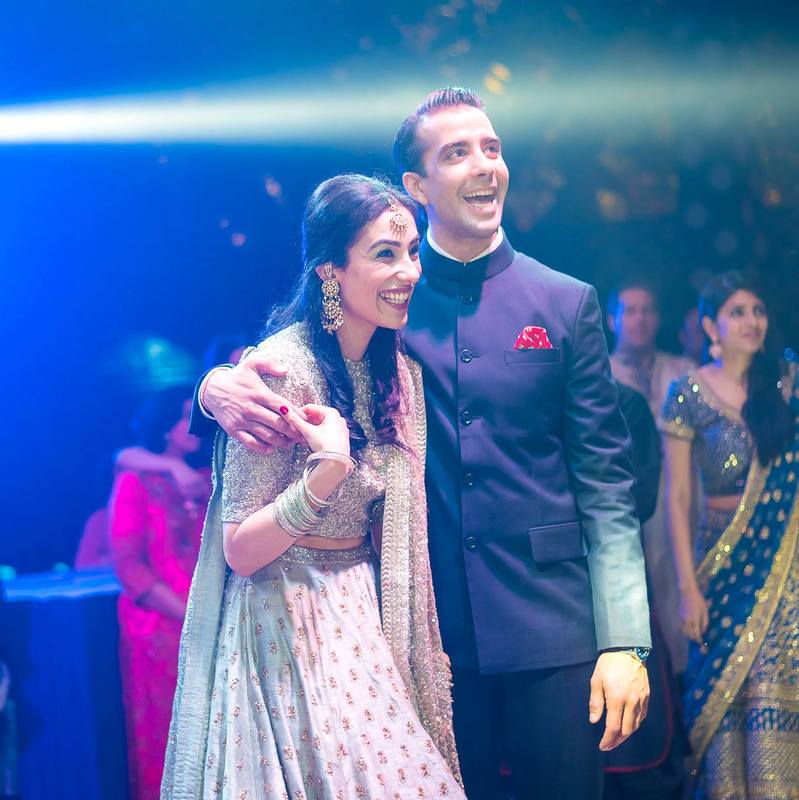 If I can generalize my experience, partners walk into this purchase completely blind. Cut? Color? Clarity? Carat? I was about to spend a car amount of money on a rock with almost zero idea of what I was doing.
Buying the Ring
I was told that 47th Street in New York was the place to start.
If you don't know diamonds, 47th is intimidating and ripe for scams. After growing tired of being pulled into shops by pushy salesmen, I turned to Yelp. Jangmi Jewelers had 300+ reviews and 5-star rating, and there I found Mr. Kim, the owner.
Mr. Kim was attentive, and one by one laid out the diamonds in my budget range. They all looked the same to me. On a scrap piece of paper, I carefully noted the specs, which I still didn't fully understand.
I went home that night and searched these specs online. The diamonds were shockingly cheaper - by roughly 30%!
But buying online scared me. That was a huge amount of money to send out into the internet. The overnight shipping and the 30 day no-questions-asked refund most vendors offered only quelled some of my fear.
What ultimately made buying online feel okay was the idea of independent appraisal.
Buying a Diamond Online
I talked to David Wolf on 48th street (I highly recommend, 47 review and a 5-star rating on Yelp), who suggested he appraise the diamond I end up buying online; if it didn't check out, I could send it back to the vendor for a refund.
As he explained, offline vendors are great for service and in-person education - but there is no way they can hold in-store the hundreds of millions of dollars of inventory that the online vendors do (even if the online vendors don't necessarily "hold" the diamonds).
I still had my reservations, but 30% of a lot of money is a lot of money.
So late nights after work I began my online quest for a diamond.
My Buying Process
To put myself back in my own shoes then, I downloaded my Google search history (you can see how to do this here).
Side note: it is freaky to step back into your mind at another time and see the weird things you search - and freakier to know how much google knows about your most intimate thoughts.
Anyways, after deleting many non-related/embarrassing results, here are the real searches I typed into Google:
do you get a nice wedding ring or engagement ring (seriously?)
spend more money on engagement ring or wedding ring (you can see I started with zero clue of what to do)
what do diamond colors look like
diamonds education
best place to buy diamond
best places to get a deal on diamond
costco diamond
engagement ring cost etiquette
engagement 3 month salary
wall street oasis engagement ring
buying diamonds in diamond district in nyc
diamond wholesale
online diamond store
online diamond store reviews
blue nile vs james allen
Adiamor
james allen tiffany
brian gavin
b2c jewels reviews
Good Old Gold
largest diamond inventory
kayak for diamonds
"kayak for diamonds"
diamond cost algorithm
diamond price regression analysis
diamond cost calculator
diamond clarity enhanced
bluenile promo code
diamond size visualizer
appraisal diamond engagement ring
rapaport diamond price list
need a nj address to ship to save taxes (I'm sorry, IRS)
diamond fluorescence scale gia
color vs clarity
blue nile price match
how to estimate ring finger size
most common ring size for a woman
how to secretly measure ring finger size
how much does it cost to have a ring mounted
blue nile conflict free
diamond compare
diamond appraisal nyc
As you can see, I spent a lot of time trying to figure out:
How diamond grading criteria worked
What my (now) wife's ring size was (I got it wrong in the end)
What sites were safe to buy a diamond from
How to know if a diamond is a good deal
After all that searching, I didn't have good answers to the critical last two questions.
Moreover, for months, I had to key in my search criteria on fifteen different sites every day. Talk about annoying. When I finally found diamonds I thought were a good fit, comparing across sites was a pain.
Scoring a Deal
Finally, I built a regression model in excel and was somewhat sure that I found a good deal.
In the end, I bought the winning diamond online from Adiamor (57 reviews and a 4.5-star rating on Yelp ) and their sales rep Jennifer ensured I had a wonderful experience.
Since then, I've been meaning to build a kick-ass product to do a few things:
Help users "Kayak" search across a number of reputable sites at one go
Use advanced data science to help intelligently select a deal
Use robots to search frequently and only send across good deals
We put a team together of experts to do just that - and Rare Carat was born.
Hope we can make your journey less painful than mine.