Congrats to Rare Carat contest winners Kat and Zach
A quick update on Rare Carat's special couple... Kat and Zach are ENGAGED!

It all went down in DC, and just look at that ring (and those smiles).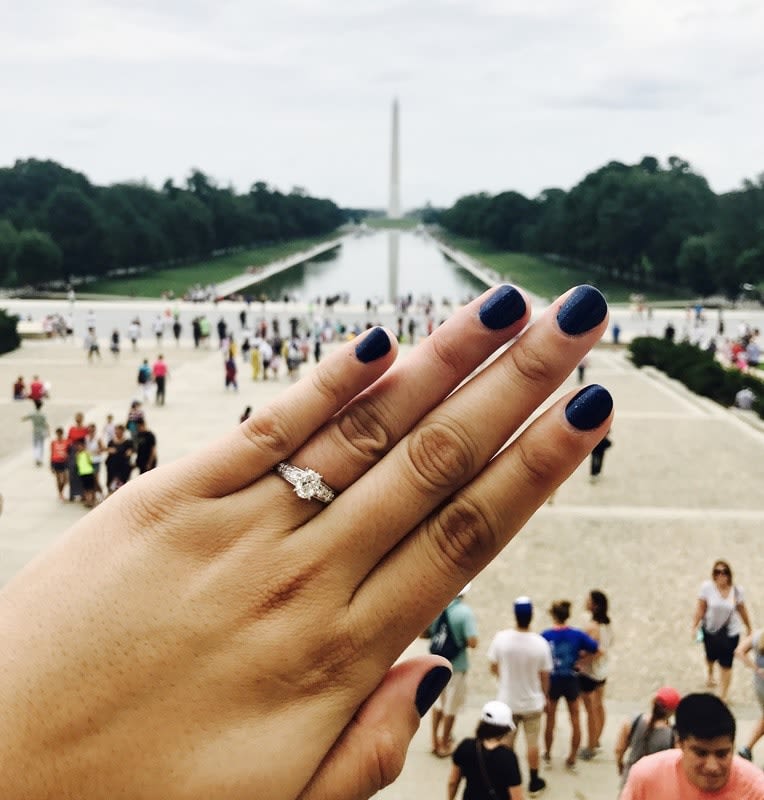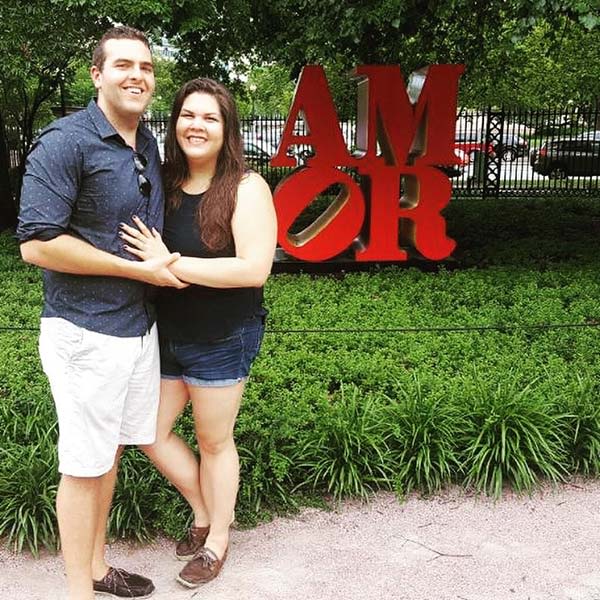 Got this note from Kat, and wanted to share it with all of you keeping an eye on their love story :)
 Are we invited to the wedding? LOL JK.
Ajay,

Just wanted to reach out to let you know that Zach proposed yesterday!! Thank you so much for everything, the diamond that we selected is absolutely beautiful. We appreciate everything that you and the vendors have done to support us thus far. I've attached a couple things so you could see how gorgeous it is for yourself!

Best,

Zach & Kat
See our original post here and below.
First, thank you to all of our entrants for taking the time to participate and engage with us :)
Second, how about a round of applause for our awesome partners:
Nomadic Newlyweds
Joseph Schubach
Vow To Be Chic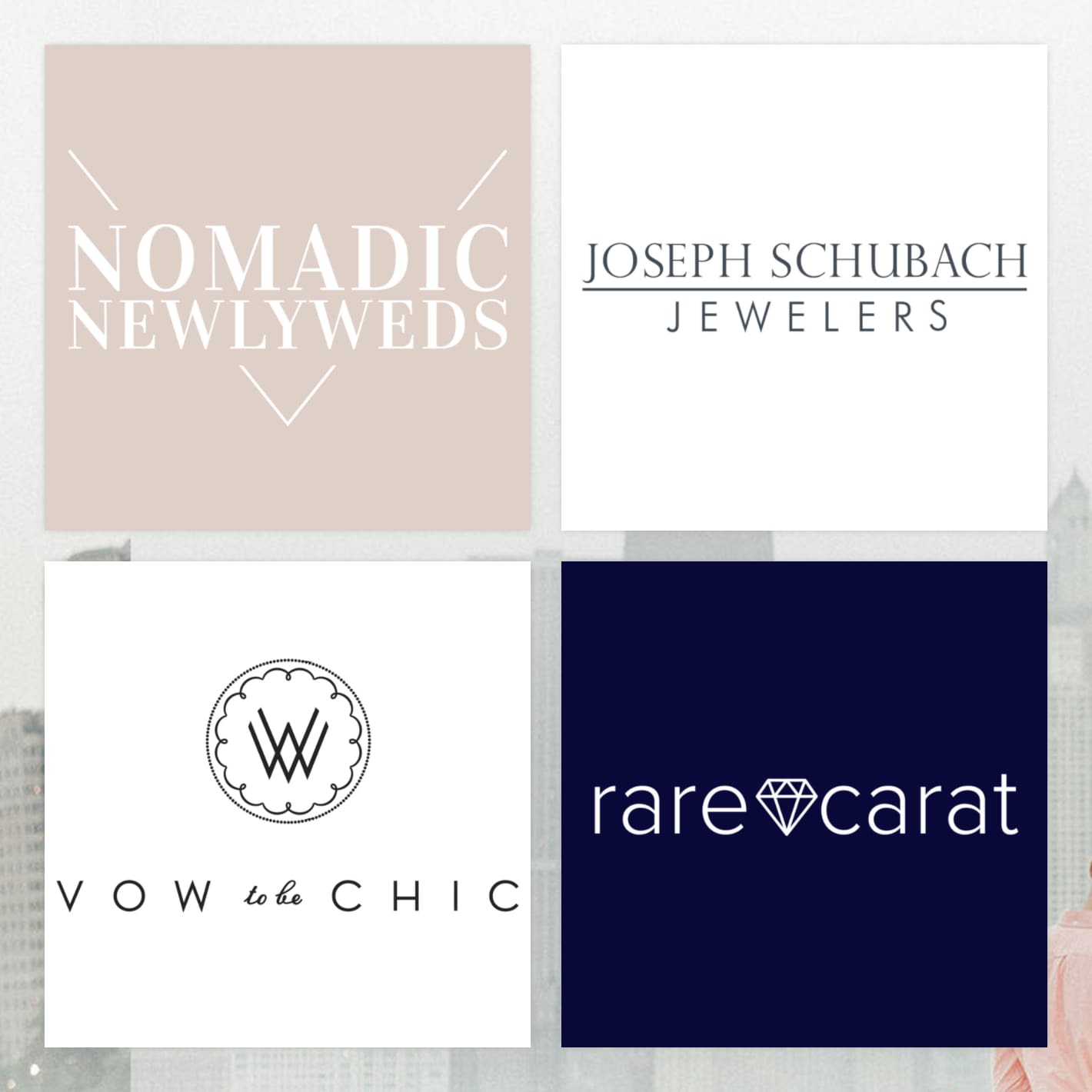 Alright! So we have a winner for our 10k giveaway!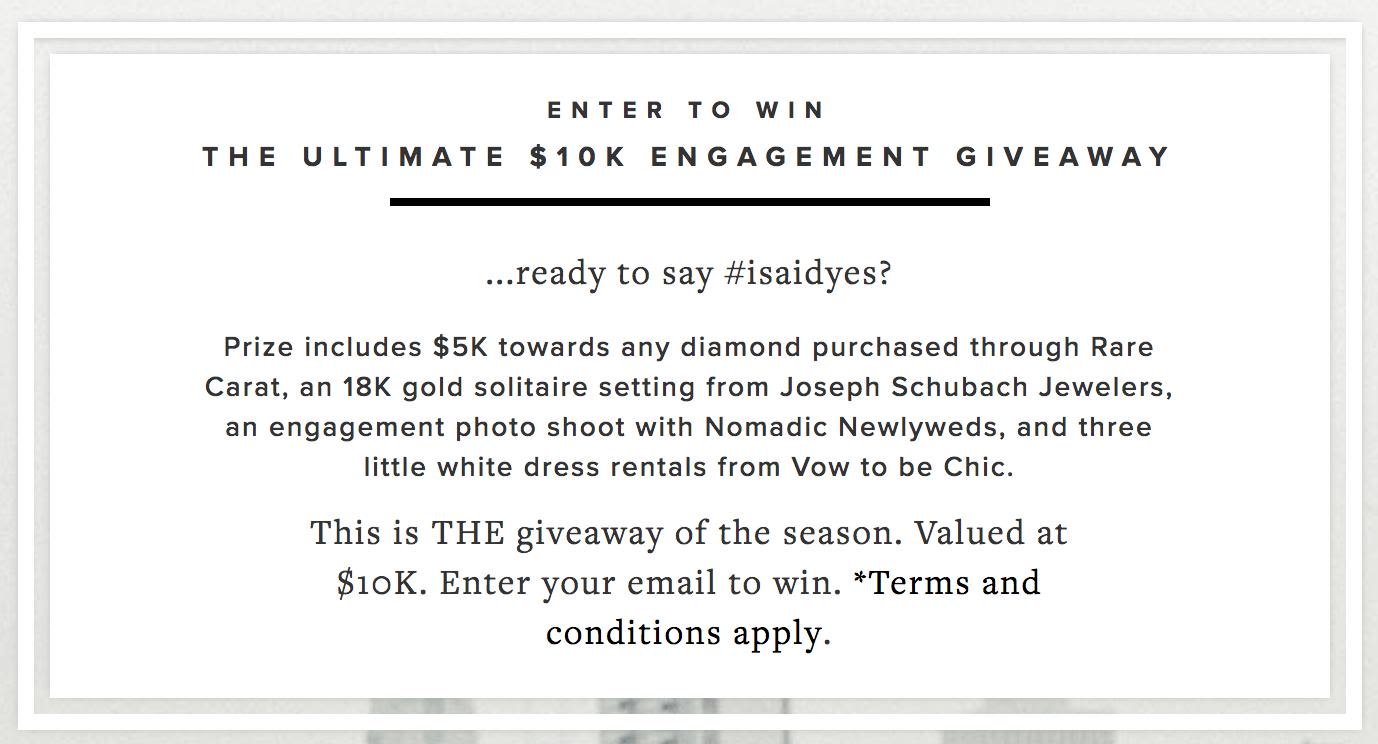 Here was the selection process yesterday: We waited a day with no response from our first winner.
We repeated the random selection today, and chose a second winner. Here is us calling her to let her know:
She threatened to cry a few times, but luckily she did not :) She said she had "never won anything" and said that there was no way her boyfriend was going to believe her so she needed an email from us to show him. Her birthday is on April Fool's Day, and she has a track record of playing pranks…
She's been kind enough to say that we can follow along her and her boyfriend's ring shopping and engagement journey, so keep you eyes on our social for updates.
And finally, Kat in her own words!
Hi Ajay! Sorry for the delayed response. Here's the video! I'll post it to my insta as well, but I wanted to get it to you sooner than later since I'm stuck back at my office!

Again, thank you guys so much. I know I didn't sound excited on the phone... but I truly, truly am. Just hard to wrap my mind around it! haha. I've read so many great things from people that this is truly a dream come true.

I know I heard you mention on the phone that you needed some information from me. I was just wondering what I needed to share with you! Let me know, and I spoke to Zach about the proposal part and he would be more than happy to let you guys highlight whatever he does!

And honestly, I'm a bit of a nerd and read Forbes, so actually speaking with you has been quite a prize in itself. Think your business model and website is super cool.... just thought that I would throw that out there.

Thank you so much!!!
March 5: Crazy update. Got this text message from Brooke, our photography partner from Nomadic Newlyweds... Who ran into our winners, Kat and Zach, randomly this weekend?! Can we say meant to be?! Brooke will be giving the engagement shoot they won as part of this package in the near future :)